With amazing bio diversity and natural resources, interesting multi cultural elements, historic sites the small states of western or southwestern Europe are attracting visitors in large number now a days. Azerbaijan is such a small state of Europe. Azerbaijan is situated on the bank of Caspian sea. It has neighbors like Russia, Armenia and Georgia. Presence of such neighbors had influence on the country's history. Azerbaijan was part of Russia until early 90s of last century. Besides it has enormous influence of Armenian people and culture too. As told earlier This country has enormous interesting attractions for tourists of all tastes. Experts say that Azerbaijan needs to bring some flexibility to its tourism policy to attract more and more people from abroad. However a visitor can start his or her journey from capital city of Baku.:
Here Are 5 Must Visit Attractions Of Azerbaijan:
1. The Capital City Of Baku
Baku on the bank of Caspian sea is a place that has ancient cultural as well as historic landmarks with big modern high rises. This amazing mixed influence has made Baku a must visit place in Azebaijan. You can stay in modern Baku but visit the old Baku know as Icheri Sheher. This particular part of the city has old historic relics such as The palace of Shirvanshahs, Maiden tower. You can stroll through the narrow old streets of old Baku too. This part of town has been declared world heritage site by UNESCO. Besides Baku has art museums for visitors who like to see art works of local artists.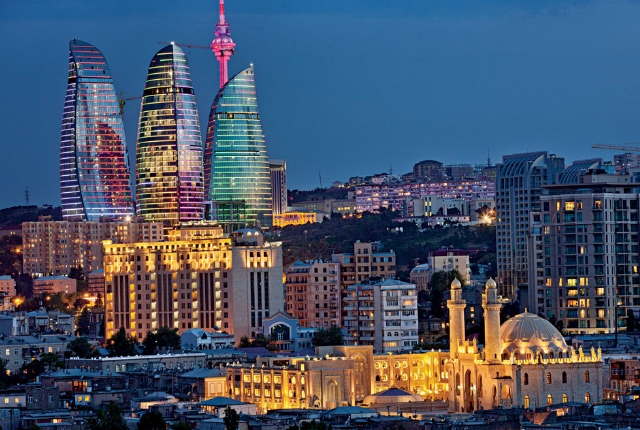 2. Gobustan National Park
Another UNESCO world heritage site that is situated at a distance of 64kims from the city of Baku on Caucasus mountain near Gobustan. The area is a kind of volcanic one. The main attraction is the rock art by early people of Azerbaijan that can be dated back from 5000 to 40000 years ago. Visitors who like to see primitive rock art or painting can visit this place. It is one of the main attractions of the country.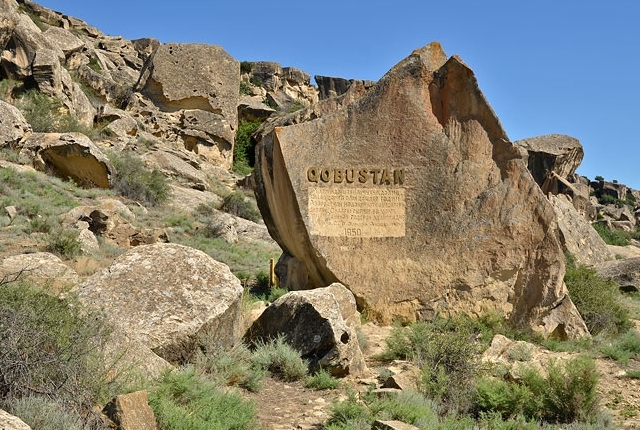 3. Mud Volcanoes Of Azerbaijan
There are some weird volcanoes around the world that erupt mud in place of lava or ashes. Azerbaijan is a place that has maximum number of such mud erupting volcanoes scattered around the county. The number reaches to more than 300. The sight of bulbous mud oozing from a crater like opening in the ground is quite amusing. There are mud volcanoes in vicinity of Baku. Besides Gobustan has mud volcanoes too. But it is said that the best a visitor can witness if he or she goes to Garasu National Park of Azerbaijan.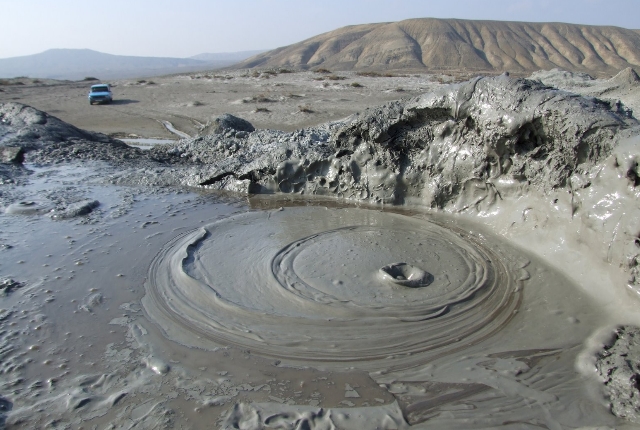 4. Nabran
Nabran on the bank of Caspian sea can be called a resort town. It takes 3hrs from Baku to reach Nabran. If you prefer a place in Azerbaijan that is sunny, has closeness to blue green sea then Nabran is the place for you. There are several resorts and water parks for tourists in Nabran. Here a tourist ca stay and enjoy different sorts of activities and entertainment centered around water. A perfect place to spend holidays.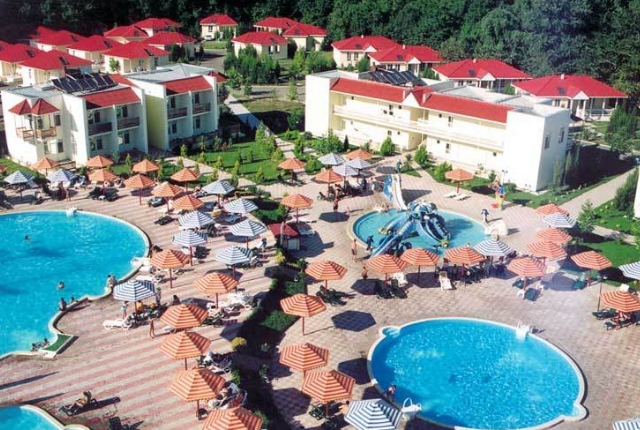 5. The Fire Temple Of Ateshgah
The land of Azerbaijan can be called the land of fire. Natural position, volcanic element have made fire to come out from the belly of earth in certain places of the country. This natural phenomenon had made people from distant lands like India, Persia or Iran to come here and worship god of fire. This place Ateshgah which is situated a few kilometers away from Baku has fire temple that belonged to 17th or 18th century AD. This place  once remained filled with  Zoroastrian pilgrims who were traders too  from northwest India. This place has great historic and cultural value in Azerbaijan.