Yemen is one of the most important countries of middle east in Arabian peninsula that has interesting cultural history. It was a very prosperous trading place reference of which is found in Bible as Sheba. Later it had Jewish and Christianity influences. Islamic influence came much later on but spread very rapidly during 7th century AD. Yemen has interesting elements of ancient world. Besides it has some unique natural wonders too. Yemen was a very popular place for tourism until 2011 when the country faced political turmoil. Now things are improving. Tourism is on a slow rise again in that part of the world. Sanaa, the most important city of the country has some excellent hotels for travelers to stay.
Here Are 5 Most Interesting Attractions Of Yemen For Visitors:
1. The Ancient City Of Sanaa
UNESCO has declared four places as world heritage sites in Yemen. The ancient city of Sanaa is one of those. A more than thousand year old city that has interesting residential areas and architectures with Islamic influence. The most famous is the imposingly spectacular Al Saleh mosque. Apart from architecture like mosques Sanaa has amazing buildings with several stories designed with distinctive geometrical ways.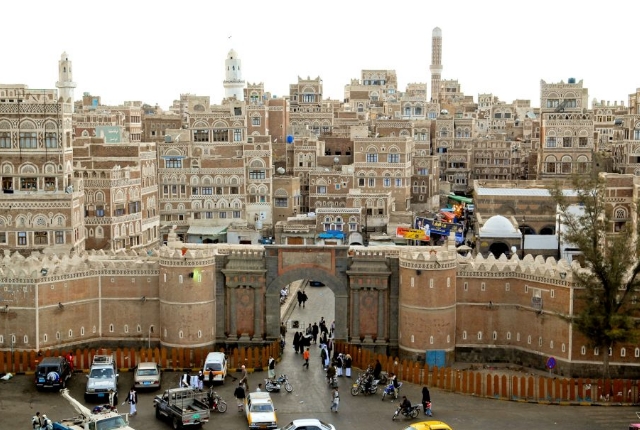 2. Shaharah Bridge
If you love architectural wonders then you should pay a visit to Shaharah in north west Yemen to see this old architectural wonder. Shaharah is a village situated in a mountainous region. This bridge was built in 17th century over a deep gorge. It was a limestone structure that still holds and strikes awe to whoever sees it.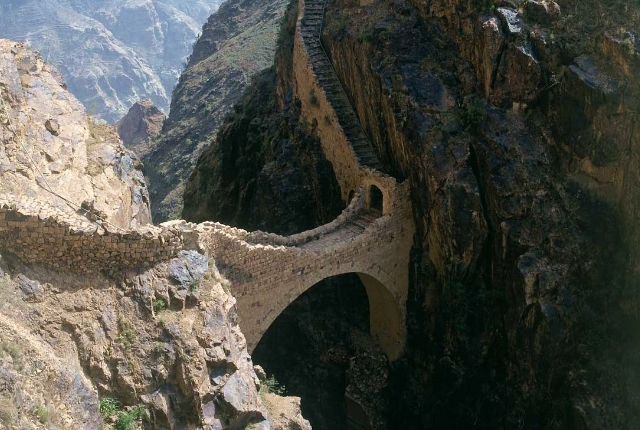 3. The Otherworldly Socotra Island
This is one of the world heritage sites of UNESCO in Yemen. This island is famous world wide for its alien planet like beauty and features. It has amazing rugged terrain filled with rocks, blue green sea, sandy beaches some of which has massive sand dunes. But special mention must be done to those Dragon Blood Trees popularly known as Bottle Trees. These amazing trees have thick stems and the upper part is raher slim than the lower portion. When a tree is full grown and has its leaves and branches it certainly looks something out of the world. Visitors flock to this island in Yemen to see this matural wonder.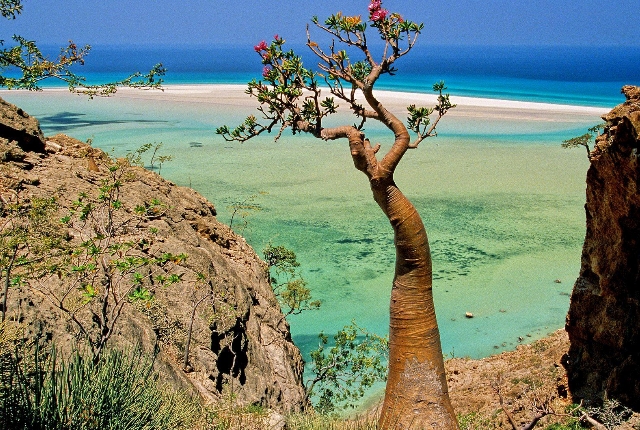 4. The Ruins Of Marib
Marib is one of the ancient places of Yemen that historians think to be the ancient Sheba described in Bible. There are several ancient ruins in that area that can be dated back to several years before the birth of Jesus Christ. The most famous ruin is the throne of Balquis, the moon god in Arabian culture. At present five vertical massive columns represent the throne which can be dated back to 8th century BC. Other ruins include an ancient dam that also belonged to the same period as the throne of Balquis and the temple of Marib. Marib is situated at a distance of 120 km from Sanaa.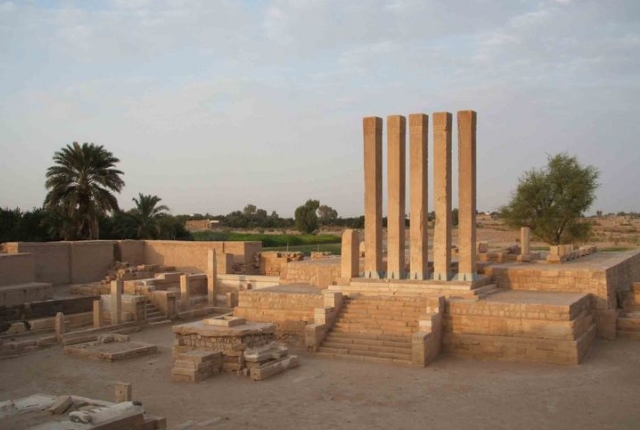 5. The Heritage City Of Zabid
Zabid was ancient capital of Yemen from 13th to 15th century AD. The city is famous for the great mosque which was built in 7th century AD by a follower of the Prophet of Islam. For this reason Zabid has been declared as a world heritage site of Yemen by UNESCO.  But the state of conservation is poor in the city. That is why Zabid is placed in the world heritage site in danger list of UNESCO. Still a tourist can visit the place for its heritage.