Ethiopia is an east African nation that has a curious geographic position. The country is situated on the horn of Africa. Ethiopia is the African country that has enormous rugged natural beauty in the forms of valleys, lakes like Tana etc. This country is one the most politically important places in the continent. Ethiopia's capital Addis Ababa is the the main place or center for African Union. Moreover the country has played great role in founding Un, G 24, G 77. Not only for these, the country has extreme colorful historic as well as anthropological past. A tourist can view elements connected with such background of Ethiopia during tour of it.
Here Are 5 Must See Attractions Of Ethiopia For Visitors:
1. National Museum Of Ethiopia
Ethiopia has extreme importance in the evolution of modern man. In Ethiopia evidences are found that suggest that from this place modern men had set their foot in outside world. The capital city of Ethiopia has the National Museum where skeletal remains of modern men are preserved for visitors that are millions of years old. Besides there are made up artificial models for visitors to see too.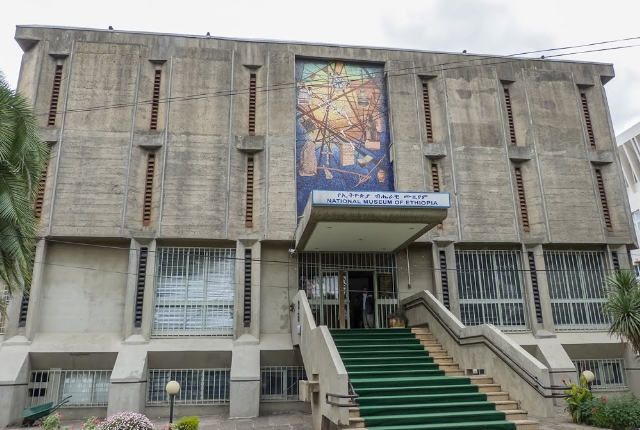 2. The Ruins Of Lalibela Church
An amazing place of historic interest in Ethiopia. Here a group of rock cut churches are discovered in north Ethiopia which are excavated with extreme care and expertise. These churches were founded by Lalibela the Christian king of the country of 12 th century. The king was extremely religious and he tried to make the place a new Jerusalem. Now tourists can view these multi storied amazing rock cut churches with religious signs, symbols and paintings done on walls.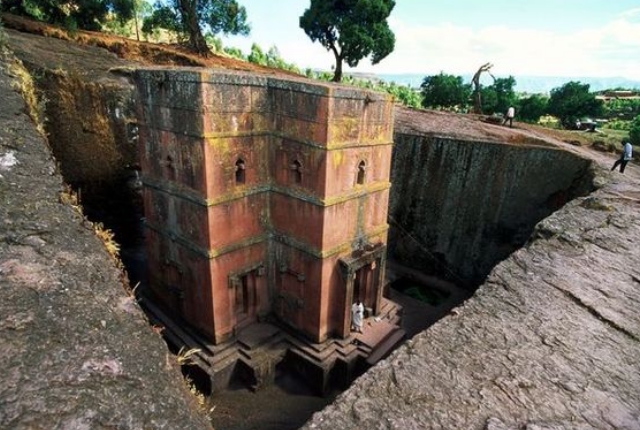 3. The Amazing City Of Harar
Hyenas are carnivores that can't be tamed. But the sight of  wild hyenas feeding from the hands of men can make you dumbfounded. To see such thing you have to travel to Ethiopian highlands in the city of Harar. Harar, a 16th century city is one of the oldest in Africa. Here you can witness the amazing sight at night. A tour of the old city is worth also.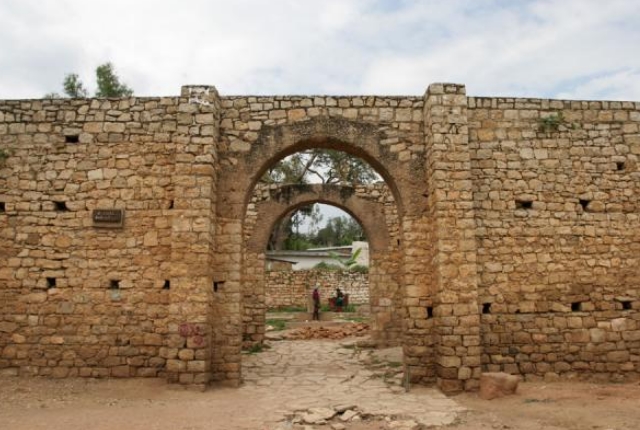 4. The Heritage City Of Axum
This city in north Ethiopia can be called a place of history and heritage. This city is said to be the residence of legendary queen Sheba. There is relic of Sheba's bath in the city. Apart from this there are remains of ancient royal palaces and Stelae park. The Stelae park is a royal graveyard that has several ancient obelisks standing upright. The site is declared a world heritage site by UNESCO. The most interesting fact of this city is the church of St. Mary of Zion in this city is said to contain the Ark of Covenant of Bible. Queen Sheba brought this relic here in Ethiopia. This famous relic remains under tight security most of the time. It comes out of confinement in certain religious occasions.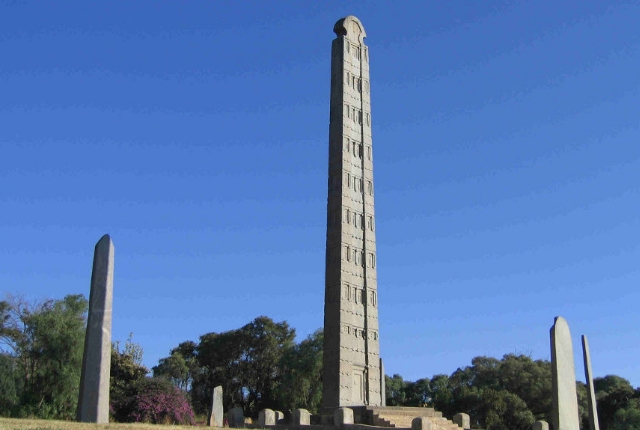 5. The Rift Valley
Now for a natural spot in Ethiopia that has a rugged beauty of its own. The great rift valley has enormous richness in terms of rock features. It has lakes and hot springs in between. With lakes there are rich wild life ready to satisfy the huger of tourists who visit Africa to see wild animals.