If you ask which country in the continent of Africa has the most spectacular natural resource and collection of African wild life, the answer may come in form of one country that is South Africa. Indeed this southern most country of Africa is almost free of any tourism hazard and has spectacular flora and fauna. Besides the country has great historic significance too for it showed a great struggle of man against racism and inequality. The country has several interesting tourist attractions connected with all these features for tourists of different tastes.. South Africa has several modern urban centers like Johannesburg, Pretoria etc that have excellent staying facilities for tourists.
Here Are 6 Top Must See Attractions Of South Africa:
1. The Statue Of Nelson Mandela
In modern time whenever the name of South Africa is uttered the first image that comes into mind is Nelson Mandela. Everybody in this earth knows the contribution of this man in fighting inequality in South Africa.
This 9 meter high statue was opened  after the last rite of the ex president of South Africa was carried out.
There are other statues of this man in the country. But the specialty of this one is that here Mandela is seen walking and welcoming everybody with stretched hands. A favorite tourist destination in front of Union building, Pretoria.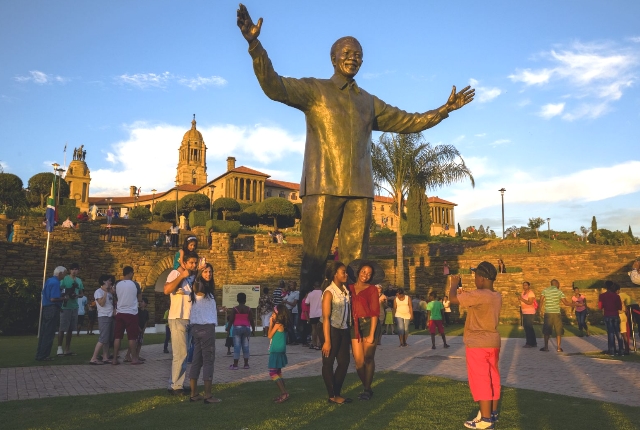 2. Kruger National Park
This national game reserve in South Africa can be called the heaven for lovers of wild life. It is a  few hours drive from Johannesburg. Here you can see a rich collection of African elephant, lion, leopard and other animals. Jungle safari is the main attraction of this place. Besides there are other arrangements like walking, ride in air balloon etc too. Moreover, if you are a lover of art then you can visit some nearby sites with tribal rock art also.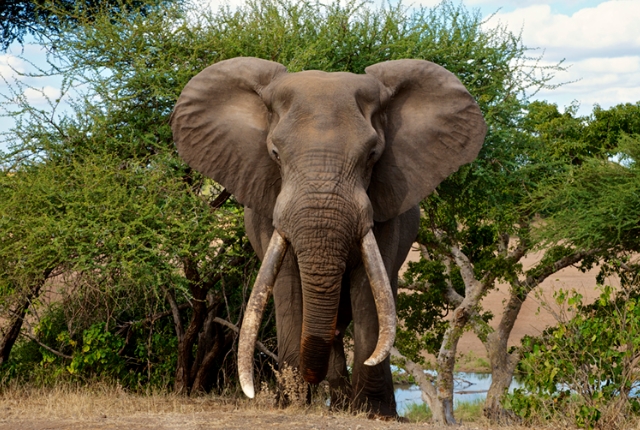 3. Ukhahlamba Drakensberg Park
With wild animals if you love natural beauty surrounding mountainous region then this Drankensberg or Dragon Mountain of Kwazulu Natal will definitely enthrall you. This is a world heritage site with astonishingly spectacular mountainous features like flat topped hills, amphitheaters etc. There are a few renowned game reserves in this area like Royal Natal National Park, Giant's Castle Game Reserve etc with terrific flora and fauna. A must visit place in the country.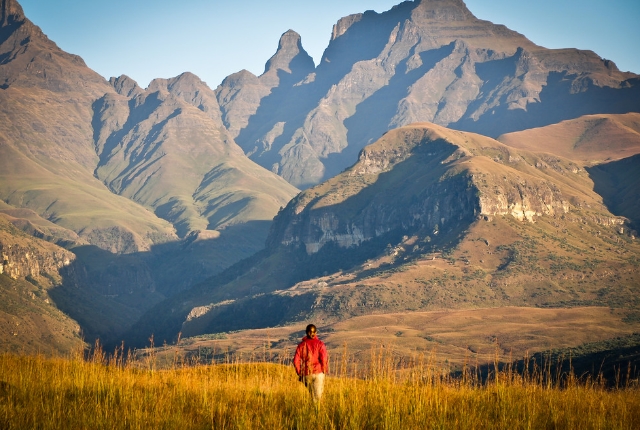 4. The Voortrekker Monument
The Voortrekkers were the early South African people from Europe specially Afrikaners and Dutch people who moved into this region leaving Cape colony under British occupation in the middle of 19th century.
This incident was the first step that formed modern South Africa.
To celebrated this incident this unique looking architecture was built in 1949 in Pretoria that resembles an archeological relic from old civilization. This architecture is a heritage site of the country that houses museum, sculptures etc for visitors to see. One of the popular attractions of the country.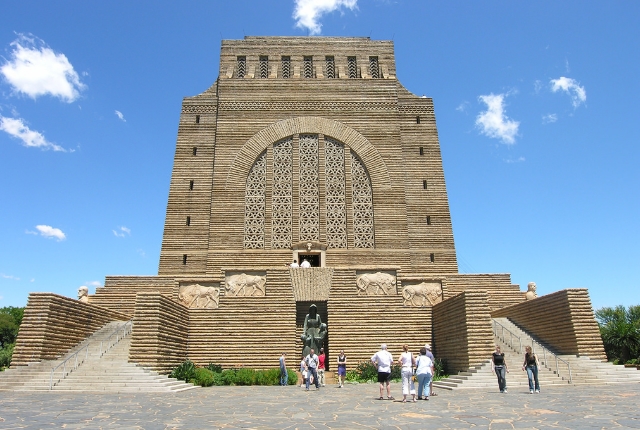 5. Robben Island
If you want to visit a place in South Africa that is connected with infamous racist regime then you can visit this island in western Cape region. Robben island is a place where Nelson Mandela had spent 18 years of his life imprisoned with other convicts. There is guided tour of this place available for tourists. Sometimes you can meet a guide who is a former convict of this island. There is museum too. A tourist can avail boat ride to tour around this scenic island also.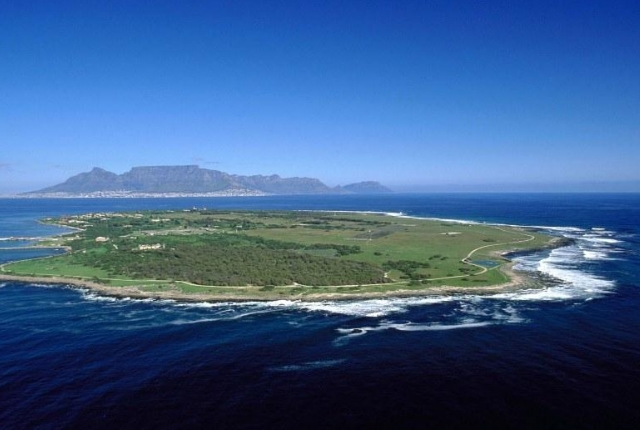 6. The Statue Of Mahatma Gandhi
Everybody has heard of Mahatma Gandhi and his way of non violence. But if you have thought that this great man had started it all in India then you are wrong. Mahatma Gandhi actually applied his way first in South Africa to protest inequality.
To commemorate Mahatma's activity in South Africa a bronze statue of the great man was erected in South Africa that can be seen in Pietermaritzburg of Kwazulu Natal region.
On 7th June 1893 Mahatma Gandhi was thrown into the platform here by a white man while he was traveling in first class of a train bound for Pretoria.  A must visit place for a history lover.