The state of Kansas is famous for providing foods to American people. But it has colorful cultural heritage also. Kansas is named after its native American tribe Kansas. It was colonized by people from Europe during the third decade of 19th century. Kansas was included into US as a free state after many debates and loggerheads regarding issue of slavery. Apart from cultural heritage this state has some amazingly beautiful natural wonders too. Now with all these features Kansas is one of the favorite destinations of tourists from home and abroad. Kansas has colorful attractions that can satisfy tourists of varied tastes.
Here Are Top 5 Attractions Of Kansas For Visitors:
1. The State Capitol Of Kansas
The state capitol building of Kansas is a spectacular one that can be seen in the state capital of Topeka. This building was erected during late 19th century. It has definite European influence in its architecture its structure. A tourist can see excellent artworks like paintings or sculptures done by artists from the state. Enthusiasts can ascend the steps and go to the top of the building also.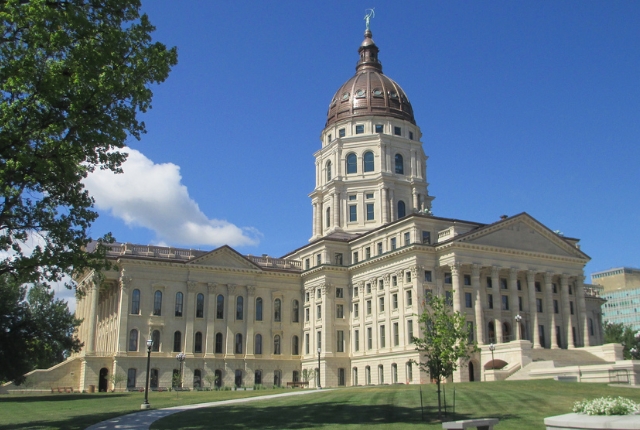 2. The Heritage Tour Of Boot Hill, Dodge City
If you want to have a glimpse of old west like days of the state then you have to visit Boot Hill of Dodge City. Here a museum with thousands of exhibits is waiting for you. Besides there are heritage cemetery, church, saloon etc also which you can pay a visit too. Models street and jail of late 19th century are also among the attractions.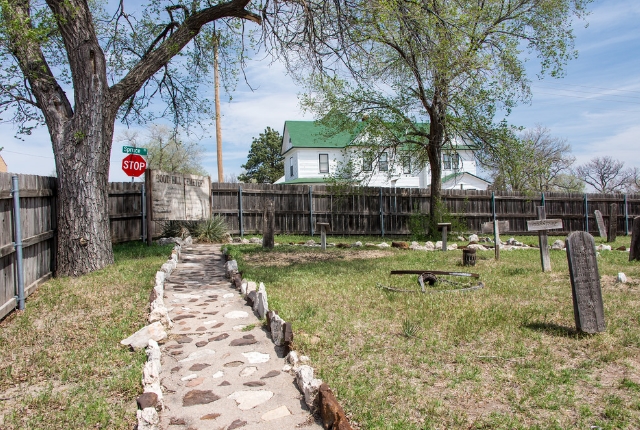 3. Chalk Monument Rocks
An amazing place that a nature loving tourist should visit. It is situated in Grinnell, Kansas. Here prehistoric rocks made of chalks in different appearances are seen which are mi;lions of years old. Fossils are also found on these rocks which suggest the site had connection with sea long ago.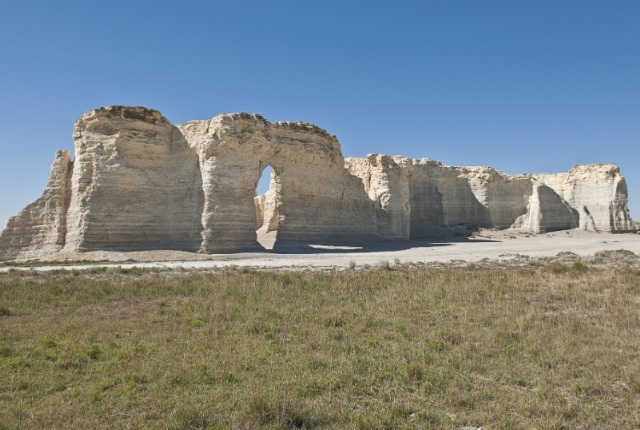 4. Fort Larned National Historic Site
If you want to see a site that is connected with the Indian days of the state then you have to visit this national historic site in Larned, Kansas. It is a mid 19th century military outpost which used to protect freight or mail carrying coaches or caravans on Santa Fe trail. A tourist can visit several establishments here which can be dated back to that time.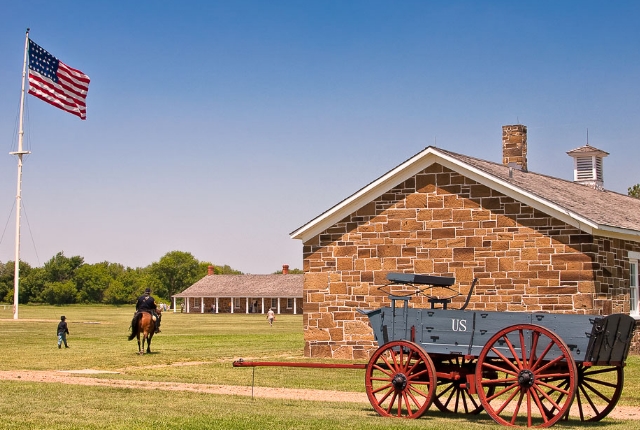 5. The Childhood Home Of  President Eisenhower
President Eisenhower was a son of Kansas. His childhood home is very well preserved and has been turned into a library and museum that a tourist who is touring the state can visit. Here in this museum and library you can see several literary exhibits connected with the former president. Even the books he used to read in his leisure can be seen. Apart from the museum and the library the place has served as the last resting place of the president, his wife and a child who died in early age.