Greenhouses and restaurants can work together as the ideal dining experience I didn't know that greenhouses can be more than just a plant conservatory.It was when I bumped into a friend who had just returned from a trip around the world that I realized it's possible. He created this amazing visual that left me awestruck. I listened as though it was something straight out of a book. Imagine when he kicked off the conversation, "Hey, I had a great spread at this greenhouse restaurant .." Greenhouse what? Did he just say "greenhouse" restaurant?
Come on, a greenhouse and restaurants are two different scenes altogether. You can't really use them in the same sentence. Can you? If there's any truth in the concept of greenhouse restaurants, then this explorer just made a fantastic discovery. Based on what I heard, here's the list of greenhouse restaurants that makes me want to book my tickets and be on my way to explore these destinations.
1.  The Potting Shed Alexandria, Sydney:
It's rich in greenery and serves amazing food. You'll dig into the finest dishes with the right choice of wine to compliment any meal. While you're relishing great food, you're also soaking in the lush landscape that calms your senses almost instantly. The place has an abundance of terracotta pots, hanging plants, timber beams, brick, and iron artifacts. Relax on the bench, at the bar, or take your place on the swing seat.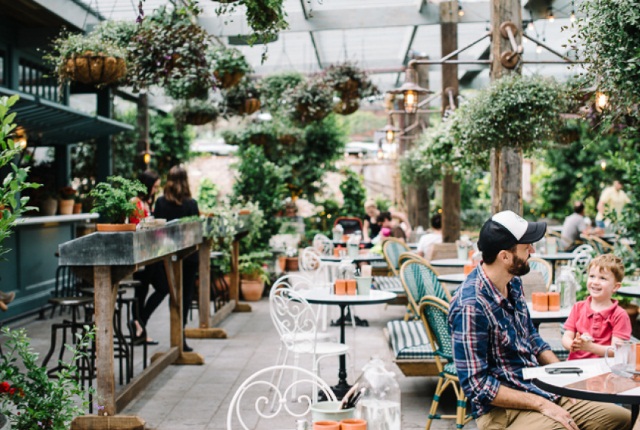 2. Pollen Singapore:
This place feels like straight out of a fairytale. It's got class and finesse, and not to forget a great serving of delicious food. Inside the glass dome is a colorful variety of plants in all shapes and sizes. It's packed with rich produce and reeks of creativity. Pollen grows its own herbs in the dome. Their dishes are doused in simplicity and exceptional in flavor.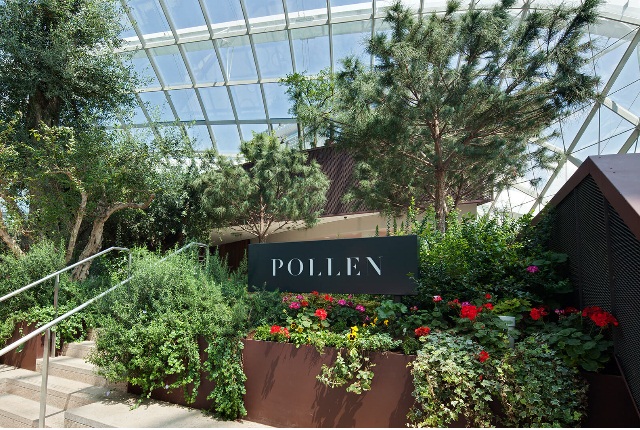 3. NoMo Kitchen Restaurant New York:
The restaurant is well-endowed with exotic plants that liven up the ambiance. You'll also find gorgeous chandeliers and suspended glassware installation dotting the restaurant. There's breakfast, lunch, and dinner to choose from – whichever suits you best. You'll love the handcrafted, curate, seasonal cocktails to go with your meal. If you're skirting in and around New York, it makes sense to give this place a try.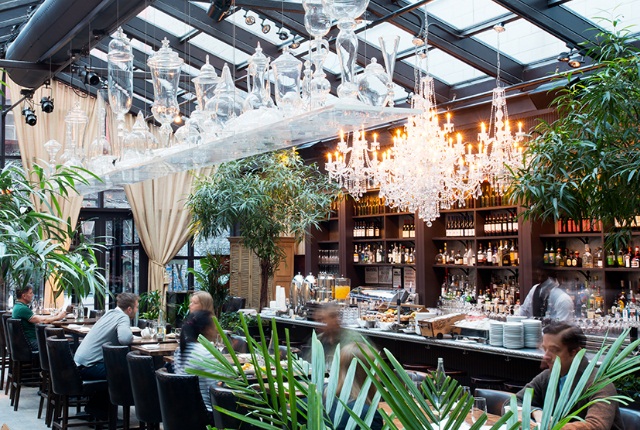 Read More:
The 7 Best Restaurants In ICeland You Must Try
9 Most Romantic Restaurants In Los Cabos
4. Petersham Nurseries Cafe London:
This was originally a nursery that was under threat by developers. A noble family bought the nursery and transformed it into one of the most exotic dining restaurants. It's rich and overflowing with antiques, gifts, furniture, and plants. The Petersham Nursery/Cafe is a fine blend of greenhouse meets teahouse. The food is a mix of Italian-Australian culture with London as the backdrop.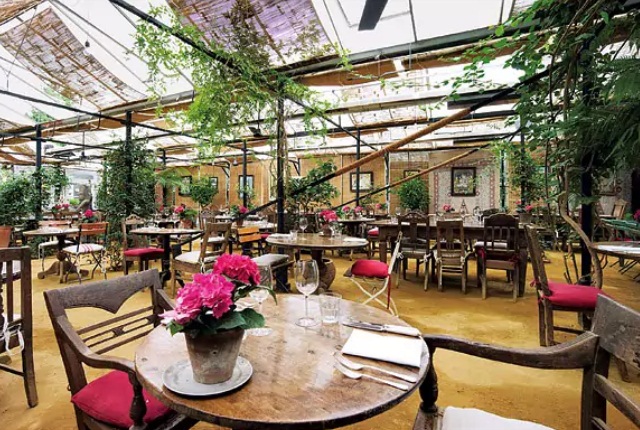 5. The Commissary, Los Angeles:
If you want to experience fine-dining, you can't miss out on the spectacular coming-together of food at The Commissary. It's perfectly fine to be surrounded by lush greenery around you while you dig into the best on the menu. Sharing a serving of fresh fruits and vegetables across the table is just one side of it; there's a lot more you can do at The Commissary.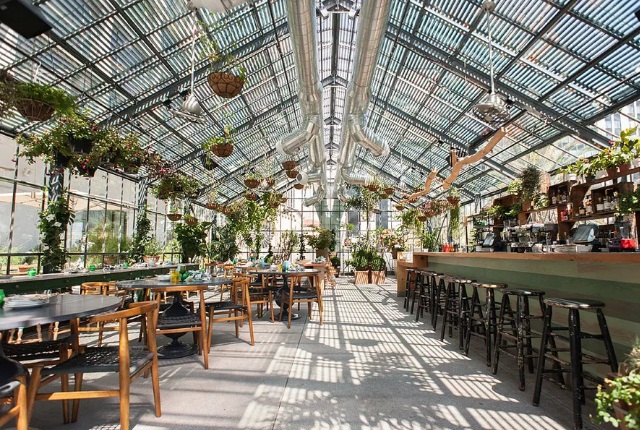 Greenhouse Restaurants On The Rise These are just few of greenhouse restaurants; there are plenty more trending. It's a fantastic concept to bring greenhouse and dining unite without compromising on the efficiency of either. Enjoying a great spread of food and beverage amidst lush green landscapes is always refreshing. It's a great way to unwind after a long week when you don't have to worry about who's going to do the cooking or clean up after.
I do owe this friend big time, you know. Definitely, need to plan my vacation and go greenhouse hopping