Gibraltar, a British Overseas Territory, occupies a strategic position, right at the entrance to the Mediterranean Sea. Gibraltar is best known for its monolithic limestone promontory – 'The Rock of Gibraltar'. Tourism is the mainstay of this region. Some of the top tourist attractions of Gibraltar include the Gibraltar Botanic Gardens, St. Michael's Cave and the brooding Moorish Castle. To learn more about these attractions and other exciting things to do in Gibraltar, read on.
Here Are 5 Exciting Things To Do In Gibraltar:
1. Gaze At The Rock Of Gibraltar
Rock of Gibraltar, the colossal monolithic limestone promontory, casts a powerful spell on those who gaze at it for the very first time. This dramatic rock which rises majestically to a height of 426 meters, occupies a strategic position at the northeast point of the Strait of Gibraltar. The top attractions of the Rock of Gibraltar include a complex network of tunnels and a lush nature reserve – which is home to Barbary macaques (the only wild monkey population in the European continent).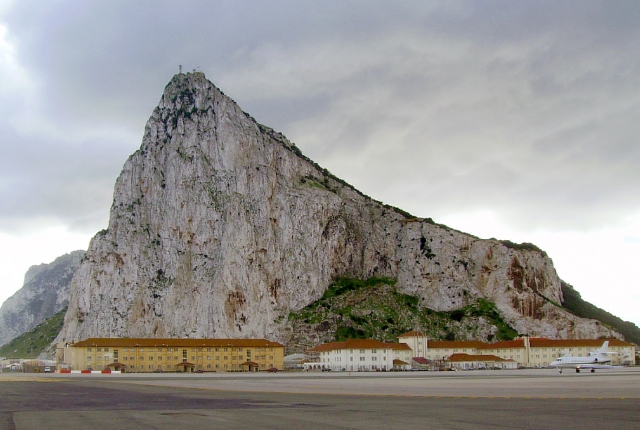 2. Absorb The Spectacular Beauty Of Gibraltar Botanic Gardens
The Gibraltar Botanic Garden is the ideal locale to enjoy a peaceful stroll. The divinely landscaped garden is spread over 15 acres of land. This terraced garden was established in the early 19th century (1816 to be exact). Today, the Gibraltar Botanic Garden is devoted to educating the public about the need to conserve different types of native flora. A tour of this garden is incomplete without inspecting the different types of aloes, the centuries old dragos trees and the extensive collection of succulent plants. "The Dell", the Italian corner in this terraced garden, is especially popular with tourist.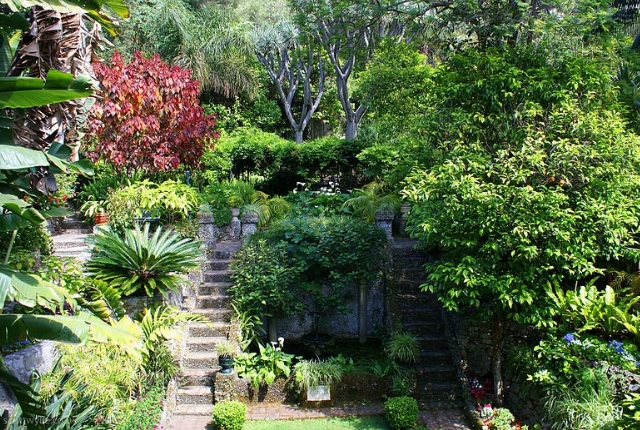 3. Explore The Ancient Moorish Castle
The iconic Moorish Castle stands proudly atop the Rock of Gibraltar. This grand fortification was originally built in the 8th century. The castle was reconstructed in the 14th century. The castle cum watchtower was built to protect the region from imminent attacks via the isthmus. Today, only the 'Tower of Homage' and the 'Gatehouse' remain of the original structure.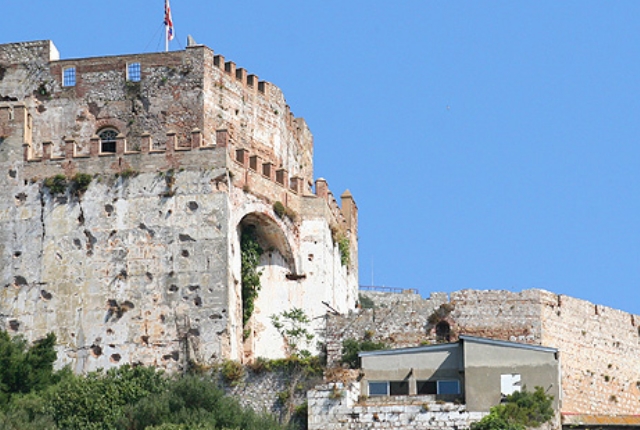 4. Tour The St. Michael's Cave
The St. Michael's cave was considered for a long time to be a bottomless cave. This cave system is divided into the Upper St. Michael's cave and the Lower St. Michael's cave. The spectacular cavern located deep inside of the St. Michael's cave is extremely popular among tourists as it resembles a beautiful cathedral. A visit to this cave gives tourists the unique chance to study different stalactite and stalagmite formations.
5. Enjoy A Relaxing Day At Catalan Bay
Catalan Bay or 'La Caleta' comprises of a picturesque fishing village and small, pristine bay. The Catalan Bay is tucked away from the hustle and bustle of the city. The long stretch of powdery white sand on the Catalan bay is ideal for sunbathing. The calm waters of Catalan bay are perfect for swimming. Catalan bay also has a large number of small eateries.