Liechtenstein is a tiny yet worth-visiting German-speaking country in Europe. It is about 25 kilometers long, nation located in the center of the spectacular Alps and between the Switzerland and Austria. Liechtenstein is well-known as the sixth smallest country on the planet. This small yet amazing principality is well-known for its enchanting medieval castles, lovely villages, wonderful trails, and mountaintop chalets. Vaduz is popular as the capital of Liechtenstein. You can find here some of the stunning museums to explore. So, let's have a look at some of the spectacular tourist attractions that you must not miss when visiting Liechtenstein. Scroll down to discover them.
Find Below Twelve Prominent Tourist Destinations In Liechtenstein That You Must Not Miss.
1. Vaduz
Vaduz is a bustling capital of the principality of Liechtenstein. It is situated along the spectacular Rhine River. Besides, Vaduz is well-known as an important center of commerce and international banking. This city covered in the jagged peaks of the worth-watching Swiss Glarus Alps and Vaduz Castle's spires that appear like ones in the fairy tales. Vaduz Castle offers you a flashback of the 16th century's history of this principality. Make sure you watch the amazing bulwarks and turrets of the castle. Also, don't miss visiting the KunstMuseum when in Vaduz.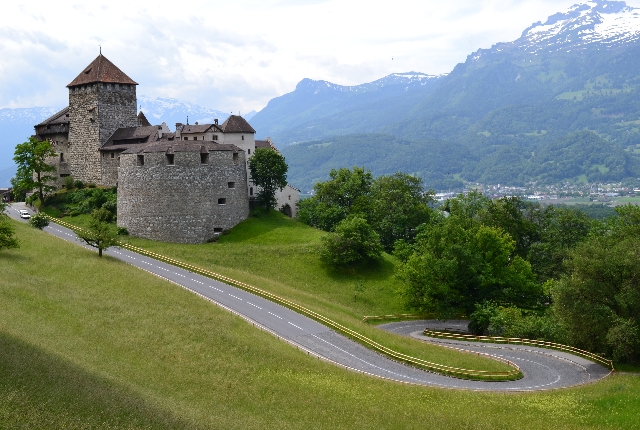 2. Nendeln
Nendeln is a small, wonderful village in Liechtenstein. It cascades down the Ratikon ranges. You can find it in the municipality of the Eschen. Don't miss watching the ancient foundations of the Roman villa here. Hiking in this peaceful village gifts you a refreshing experience. Also, plan to visit the old Schädler Pottery, which is known for being in existence since 1836. You can find here old tiled stoves and amazing stoneware crockery. In Eschen, make sure you visit impressive Holy Cross Chapel and interesting Pfrundhaus, an ancient structure developed in the 14th century for exhibiting local arts.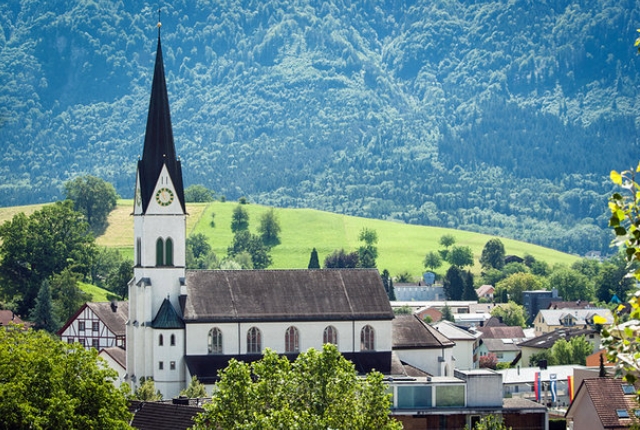 3. Steg
Steg is a fabulous town located high on the Alps' plateaus amidst the thick forests of Norway spruce and silver fir and the tall cloud-reaching summits. You can find here lots of beautiful, eye-catching timber chalets. Steg is in the vicinity of 2000 m tall mountains known as Kirchlespitz. Also, this town is widely popular for the ski jumping and you can find several famous ski fields here to enjoy the sports. Also, make sure you visit Gänglesee lake in Steg to watch its crystal clear pure water and enchanting turquoise color to have a refreshing, peaceful experience.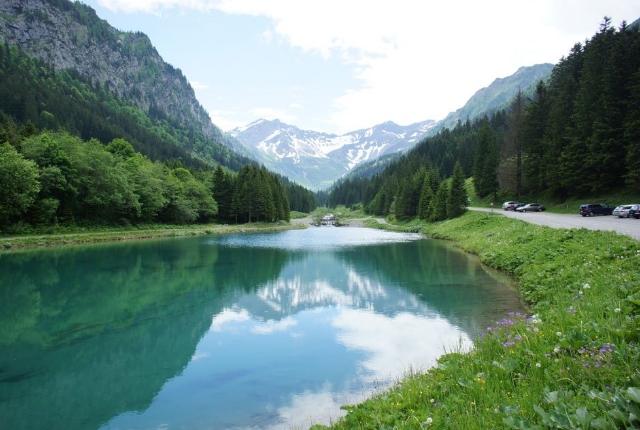 4. Triesenberg
Triesenberg is located in the exquisite alpine valley in the vicinity of Vaduz, and it's the biggest municipality in the country. In the center of this region, you can find lush green, beautiful meadows and lovely pastures of grass. You can also find here lovely, eye-catching farmhouses and barns. In the heart of the Triesenberg, you can find spectacular St. Joseph's Parish Church, eye-catching onion-shaped cupolas, enchanting Austrian-fashion domes, and panoramic views.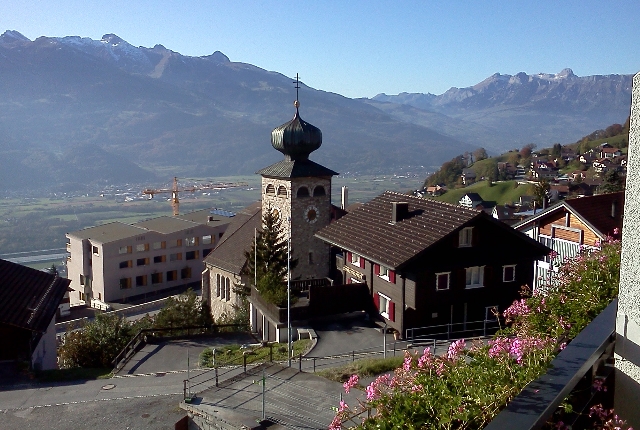 5. Schellenberg
Plan to explore the lowland area on the banks of the spectacular Rhine River called Schellenberg in the Liechtenstein. You can find two distinct sets of old castle ruins. The bigger of these two castles is Obere Burg, present in the Hinterschloss region, which is known to have been constructed in 1200. You can find there all features of typical medieval castle. The small castle was initially built in 1250 and it is well-known as Untere Burg. Obere Burg is extremely popular and you can reach and explore it easily.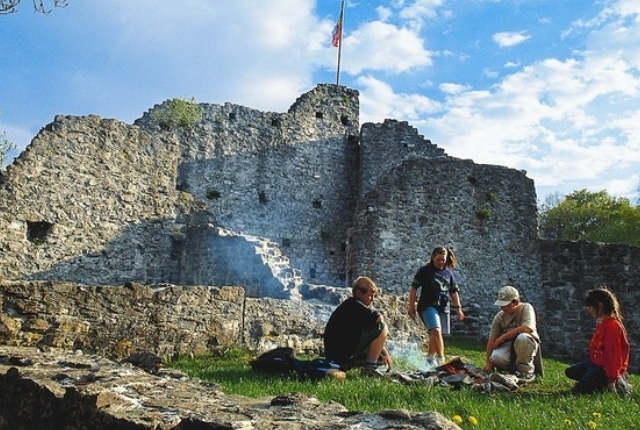 6. Balzers
Balzers is charming town present on the east edge of the Rhine River and in the southern region of Liechtenstein. Make sure you go to see the amazing Old World Gutenberg Castle, which dates back to the 12th century. It is well-known as one of the two medieval fortifications surviving in the Liechtenstein. Watch its wonderful interior rooms and well-maintained, pretty rose gardens. Also, by visiting lovely town of Balzers you get an opportunity to watch impressive chapels.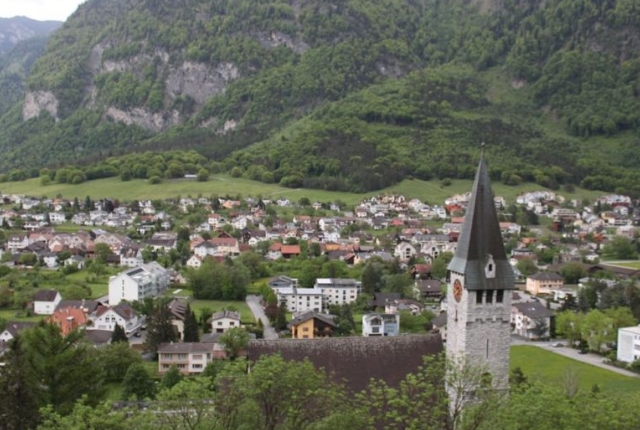 7. Planken
Planken is an amazing alpine settlement and sparsely populated municipality in Liechtenstein with about just 366 individuals. You can enjoy hiking in its refreshing area. Also, Planken is an ideal spot for mountain bikers to have a halt while heading ahead. You get to see the Three Sisters' big rocks here and learn the legend tale of the Three Sisters. Make sure you visit the 18th century chapel with spires, which was constructed by the artist called Felix Schmid, when in the Planken.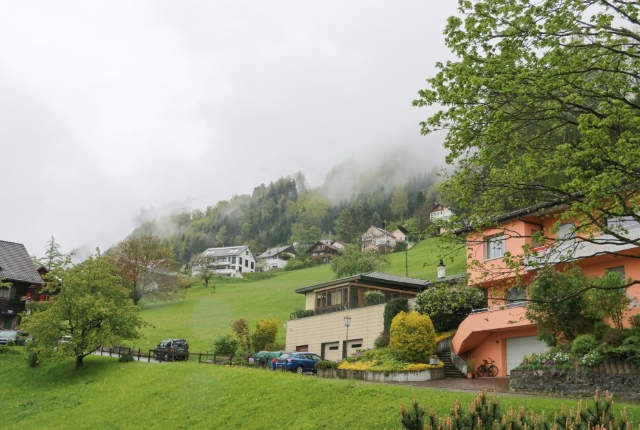 8. Schalun Castle
Don't miss visiting spectacular Schalun Castle, which is highly popular for being one of the most amazing ruined castles in this principality. This exquisite castle is also well-known as Wildschloss. You can hike out of the Vaduz and find this enchanting castle in Alpine peaks in the shade of Spanish firs. Watch crumbling ruins of the great halls and court rooms.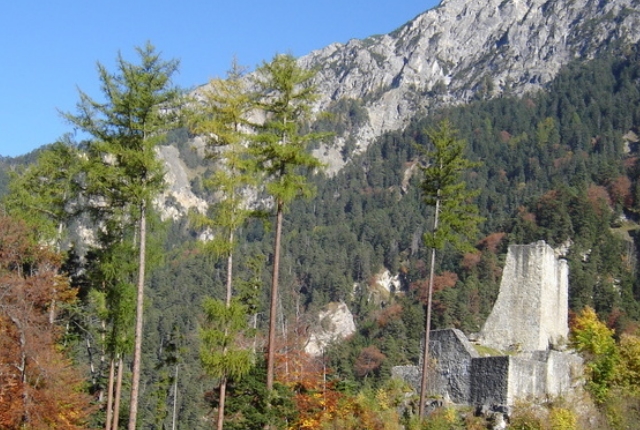 9. Silum
Silum is a small, cozy village present in the Trisenberg in Liechtenstein. It is an ideal destination for the trekkers and hikers to enjoy thrilling adventures. You can find here timber-clad huts that look amazing with its snow-capped peaks. Also, Silum is a wonderful spot to have a halt while ski touring or while exploring the beautiful valleys in the vicinity of the Steg.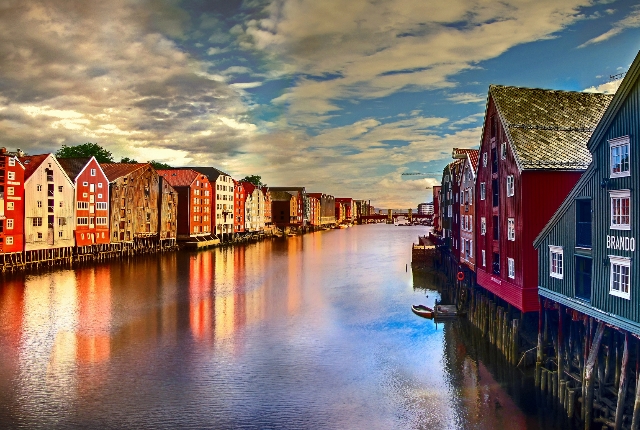 10. Gaflei
Gaflei is a famous stop-off for adventurous trekkers and hikers who explore plateaus in Triesenberg. You can enjoy fresh Alpine air and stopover at recuperation resort here. Watch beautiful Rhine Valley and see beautiful views of Swiss Glarus Alps. Explore popular trekking routes of the valleys of Alpsptize and Gafleispitze that start from the Gaflei.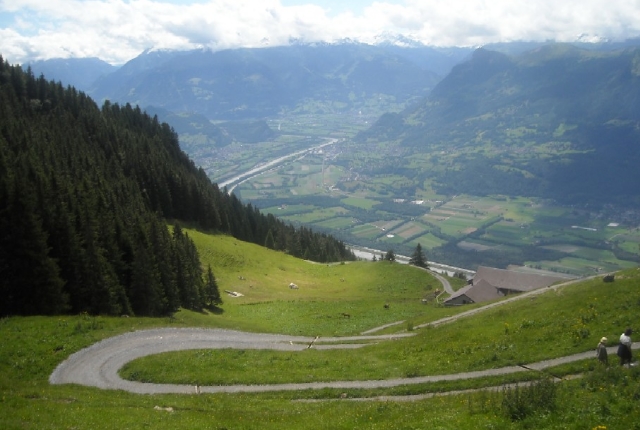 11. Ruggell
Ruggel is a low-lying area located at a significant distance from the mountain ranges. You can hike for about an hour from the Ratikon ranges and reach Ruggell. Watch picturesque Rhine River as it flows through this amazing area. Don't miss watching the eye-catching façade of the St. Fridolin's Parish Church. Enjoy the thrill and fun of cycling and jogging on the pleasant tracks in Ruggell. In addition to this, enjoy the celebrations of the Ruggell Film Festival. Explore the interesting arts, heritage, and culture of this region on your visit.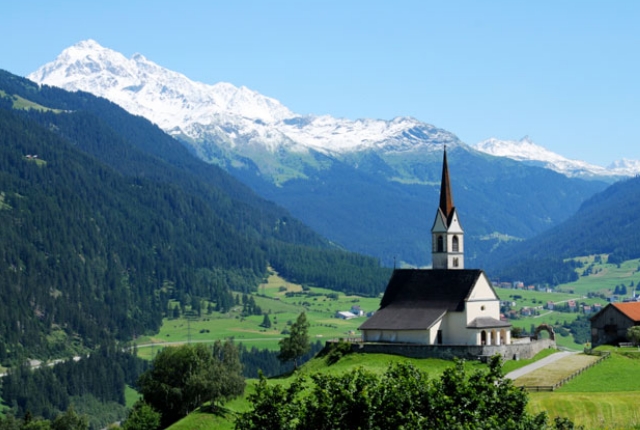 12. Schaan
Ensure you visit Schaan, which is quite famous for being the industrial and financial powerhouse of the country. It is also popular as the largest municipality of the Schaan. Don't miss visiting the wonderful Church of St. Laurentius when in Schaan. Watch the church's eye-catching facade and Gothic spire.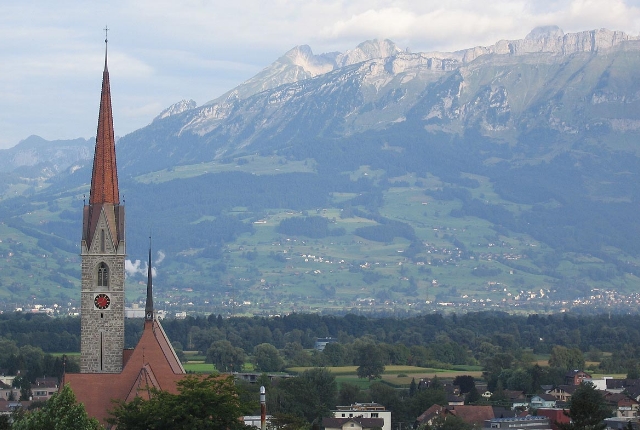 Now that you know these twelve amazing tourist destinations in Liechtenstein, make sure you visit each one of them when spending your vacations in this fabulous country.