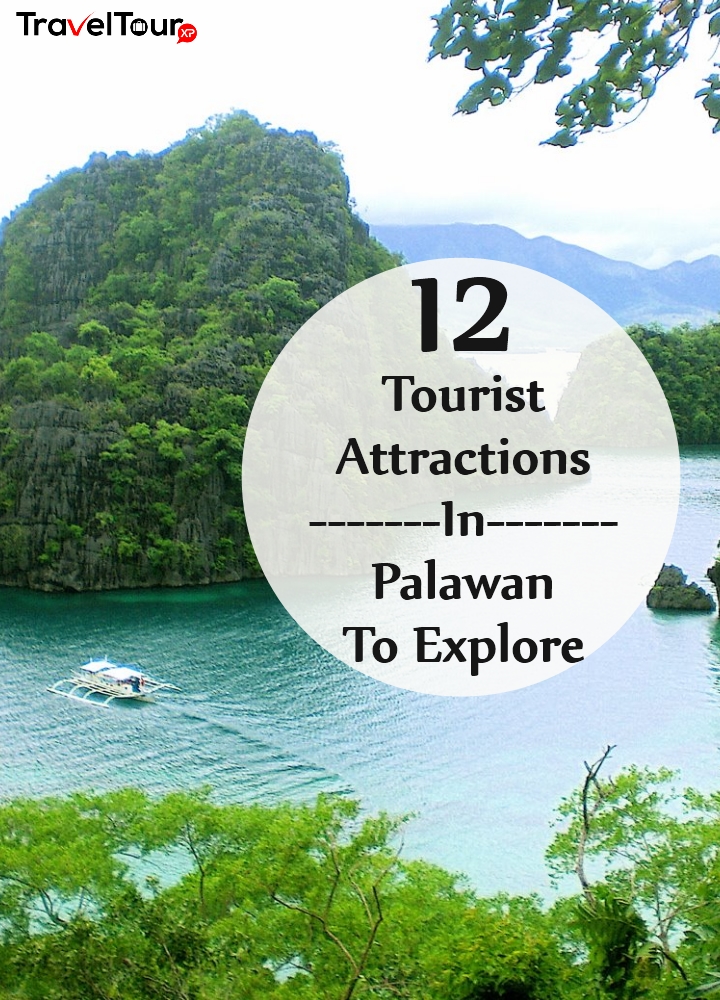 Are you planning to spend your coming vacations on the heavenly Palawan Island? That's a brilliant idea! Palawan is an enchanting archipelago that comes under the power of Philippines, and it's widely popular for incredible tourist attractions. You can find this amazing archipelago in Mimaropa region. Palawan is also well-known for being the biggest province in Philippines, and Palawan is famous as the biggest island present on the outstanding province of Palawan. And, if you are planning your coming vacations in Palawan, then having a list of incredible tourist attractions in this area can help enjoy your coming vacations to the fullest. Scroll down to discover amazing attractions in Palawan.
Find Below 12 Exotic Tourist Attractions In Palawan That You Must Not Miss:
1. Tubbataha Reef
Don't miss visiting Tubbataha Reef, which is a fabulous marine sanctuary that you can find about 181 km to the southeast of incredible Puerto Princesa City, Palawan in Sulu Sea. This sprawling 100,00 hectares Tubbataha Reefs Natural Park houses some incredible marine habitats in peculiar area in the heart of the Sulu Sea. Jessie Beazley and Tubbataha Reefs are part of this national park. Discover a variety of marine species in Tubbataha Reef, such as Manta Rays, Whale Sharks, and fascinating turtles.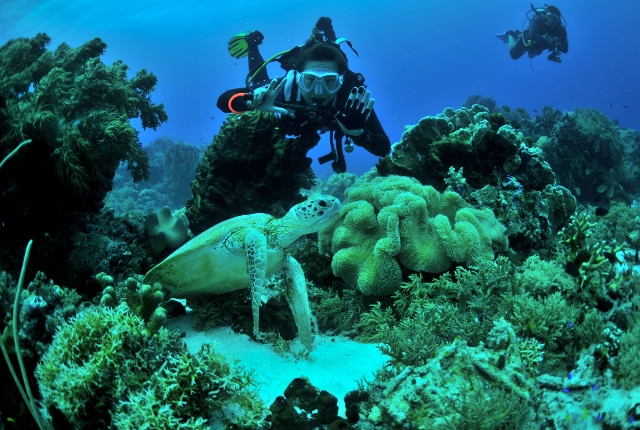 2. Kayangan Lake
Make sure you visit Kayangan Lake, which you can find in the vicinity of Barracuda Lake in Coron in the fascinating Palawan. This eye-catching lake, which is surrounded by stunning mangrove forests and limestone, is regarded as the cleanest lake in the entire Philippnes. Don't miss the thrill of snorkeling and swimming here. Experience the pleasant aura of this popular tourist attraction.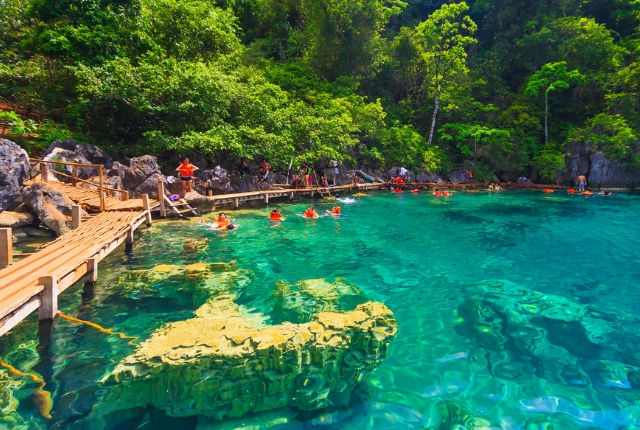 3. Tabon Cave
Explore Tabon Caves, which is also popular as 'Cradle of Civilisation', present on Lipuun Point that you can find in the north of Quezon municipality in southern area of Palawan. This 215 known group of caves, experts have explored 29, and seven of these are open to public. These seven caves include Diwate, Tabon, Liyang, and Igang caves. Archaeologists have found here remains of the oldest inhabitants of this land. This Tabon caves complex is announced as a National Cultural Treasure and well-managed by the National Museum since 2011.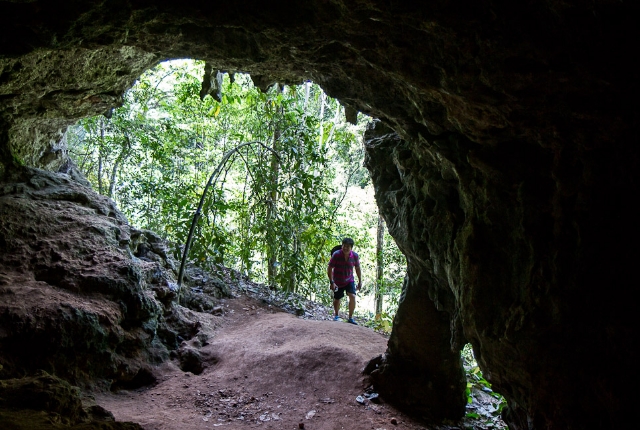 4. Underground River
The city of Puerto Princesa in Palawan is home to the Subterranean River National Park, which features enormous, breathtaking limestone karst mountain landscape where you can find a stunning 8.2 kilometers navigable underground river. This river flows and meets the West Philippine Sea. Discover enchanting turquoise waters and spectacular rock formations inside the cave. Take a day out to go for amazing Underground River Tour that begins from Puerto Princesa City, Palawan. The fabulous tour begins initially with a fun short boat ride that takes you from wharf to Sabang Beach from where you enter the Underground River via an actual boat that takes you inside the fascinating river.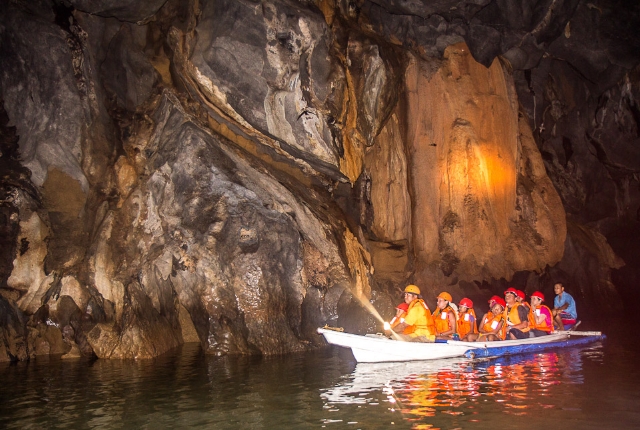 5. Honda Bay
Enjoy the thrill of exploring white sandy beaches by visiting Honda Bay which you can find on the eastern shore of Palawan. You simply can't miss the fun and excitement of island hopping here to explore several islands in this beautiful bay. Swim in the enchanting waters of this amazing bay. Get your snorkeling equipment and go for snorkeling to watch many starfish and corals.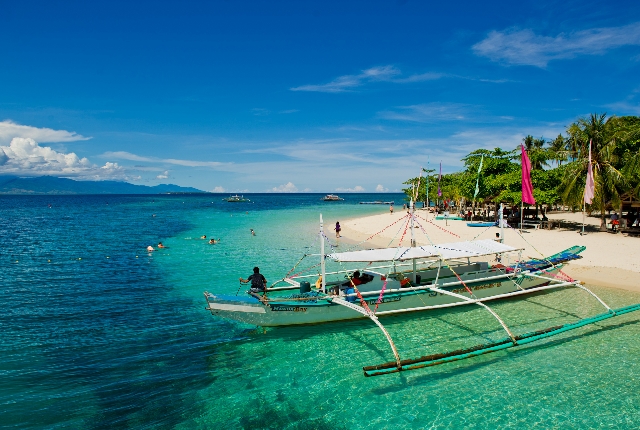 6. Barracuda Lake
Get to the Barracuda Lave via a boat ride from the Coron Island. This lake is quite popular for its Thermocline. The temperature of the water at top is low so it's cold, middle layer is warm, and water at bottom is hot. You can experience the change in the water temperature here easily. So, Barracuda Lake is the most interesting diving destination in Coron, Philippines. This lake is formed in a former crater, and it's about 40 meters deep with sharp limestone cliffs in its surroundings.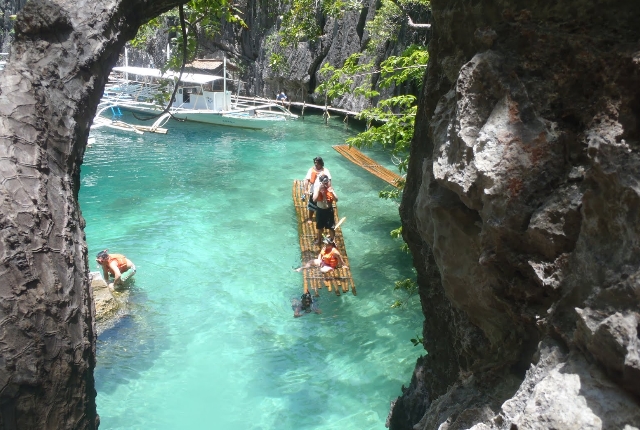 7. Calauit Safari Park
Plan to visit Calauit Safari Park, which is an incredible wildlife sanctuary and game reserve that you can find in fascinating Calauit Island, in Palawan, Philippines. This safari park is well-known for housing outstanding African animals, such as antelopes, giraffes, and zebras, and fascinating local fauna. Also, you can find endangered local species here that include Palawan bearcats, crocodiles, mousedeer, Calamian deer, and wild pigs. Also, don't miss watching sea eagles, beautiful Palawan peacock, scaly anteaters, eye-catching porcupines, and long pythons.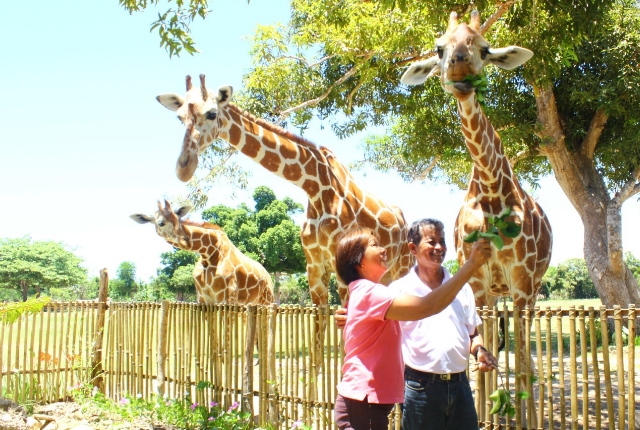 8. Sabang
A visit to Sabang, which is a pleasant beach village that you can find in the city of Puerto Princesa to explore, can offer you a relaxing experience. This charming village if beautiful and quiet and you can spend a leisure time here after your underground river day tour. Explore mangrove forest in the vicinity.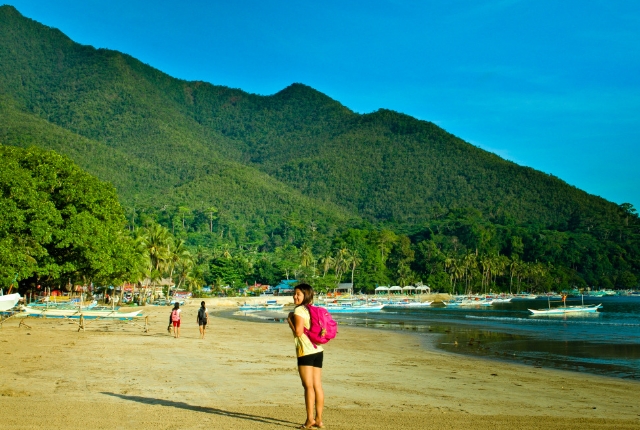 9. Immaculate Conception Cathedral Of Palawan
Pay a visit to Immaculate Conception Cathedral, which is a100 years old robust cathedral, in the capital of Palawan. It is a wonderful tourist spot here to pray to Almighty God. Gaze at its majestic pillars that point the heaven even when you are stand at a great distance from the cathedral.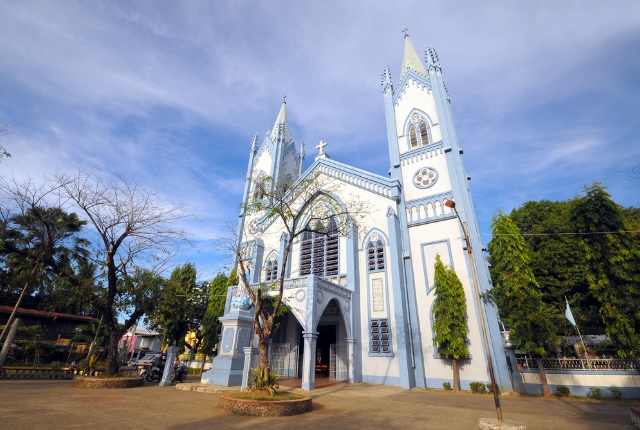 10. Nacpan – Calitang Beaches
Your trip to Palawan would be incomplete without visiting the beautiful twin beaches, namely Nacpan and Calitang. Explore the long white sandy stretch, which is adorned with coconuts, of Nacpan beach. And, the tip part of this fascinating Nacpan Beach joins the Calitang Beach. An incredible hill here separated these two fabulous beaches. Joining to the hill top you can capture a spectacular view of the nature and beaches in your camera.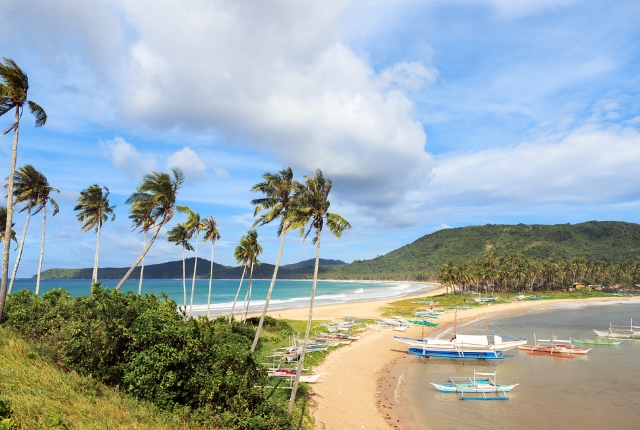 11. The Crocodile Farm
If you want to discover more about animal life in Palawan, plan to visit Crocodile Farm that you can find in the heart of the capital of Palawan i.e. Puerto Princesa. It houses endemic crocodiles. You can click a picture with a baby crocodile here. Also, in this crocodile farm feature a collection of crocodile skeletons and skins.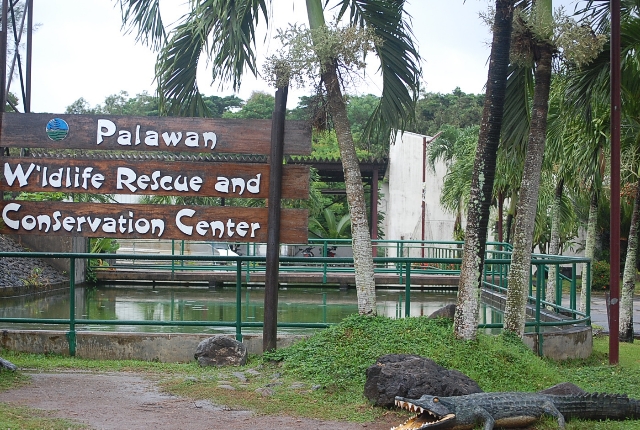 12. Emerald Playa Beach & Nature Park
Watch amazing collection of greater than 50 species of birds in Emerald Play Beach and Nature Park. This fascinating park comprises over 20 bird species that are endemic to Palawan. Make sure you enjoy the fun of swimming at Emerald Playa Beach and Nature Park. Carry a pair of binoculars with you to spot various unique species of birds with guidance of certified birdwatchers here. Also, you can go for a wonderful boat ride down the Iwahig River. Watch mangrove tress and eye-catching fireflies during your boat ride.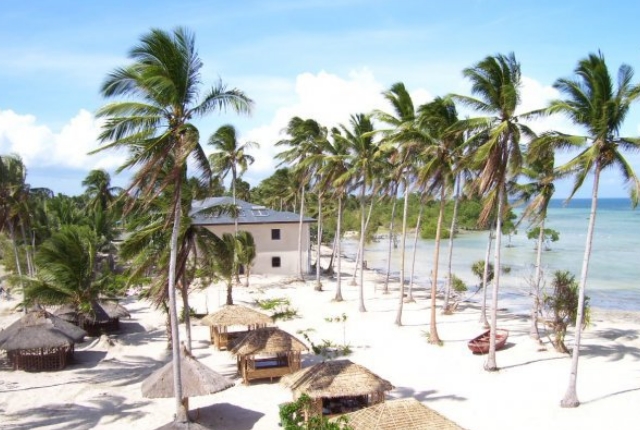 Now that you know these twelve amazing tourist attractions in Palawan, make sure you visit each one of them when vacationing in Palawan.