Situated in Texas in the US, Austin is a city with cultural significance. After the settlement of pioneers in the city, it was declared as a capital of Texas in 1839. Developments in the nineteenth century made Austin as a center of government and education. A large number of global companies operate from the city with their offices located here. Advancements in technology and business in the city have made it a place of importance. There are many technology corporations in the city. Live music venues are situated in the city. The hills in Austin become violet in color after sunset during the winter season. There are many things to do and see in this city.
Following Are The Top 9 Things To Do In Austin:
1. Watch Bats In Congress Avenue Bats
Congress Avenue Bats is a bat colony in the Congress Bridge in Austin. The Mexican bats come to live in the bridge in spring and fall seasons. Watching the bats from water is an amazing sight. The bats fly at sunset time in the evening. They go out to find food. Join a bat watching tour for the best experience of getting close to the animals. People take a cruise journey to this place on special occasions like birthdays and corporate functions. You can also take a boat on rent.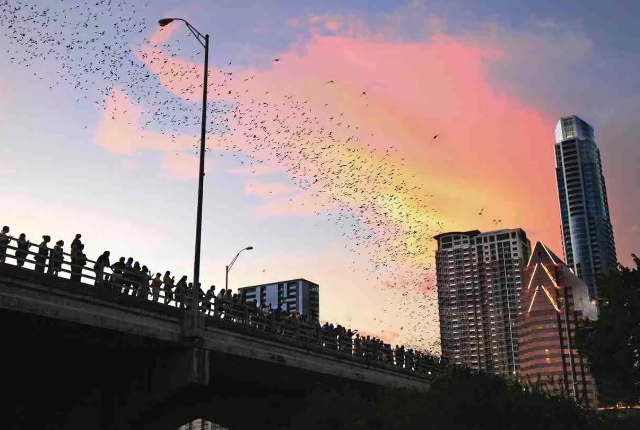 2. Watch Fishes In The Austin Aquarium
If you like to watch ocean life and fishes, you must visit the Austin Aquarium. Enjoy watching fishes and jellyfish swimming in water here. The aquarium has bright colored corals. Apart from fishes, you can also see tropical animals like birds as well as reptiles in this place. Take your family and kids along with you to the aquarium. There are educational programs for children. You get a chance to feed the animals and interact with them.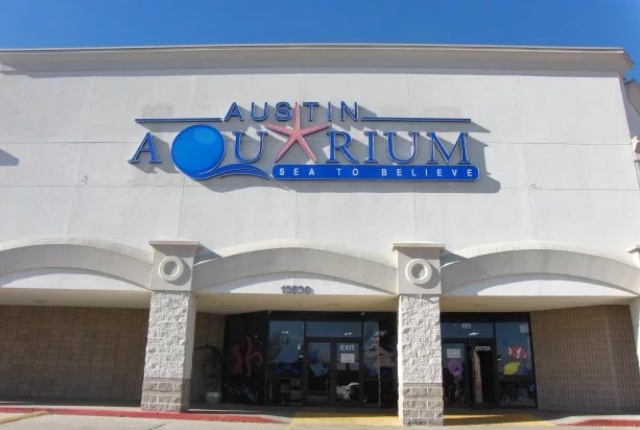 3. Do Hiking At The Barton Creek Greenbelt
Barton Creek Greenbelt is a public area having park and trees in the forest area. This place is very good for hiking. There are huge limestone cliffs in the area where people like to do rock climbing. You can experience great adventure in the forest. There are trees and forest with dense foliage. Mountain biking is a popular activity in the rainy season. There are many hiking and biking trails in the Greenbelt region. This area is good for swimming and kayaking. You must visit the Airmen's Cave.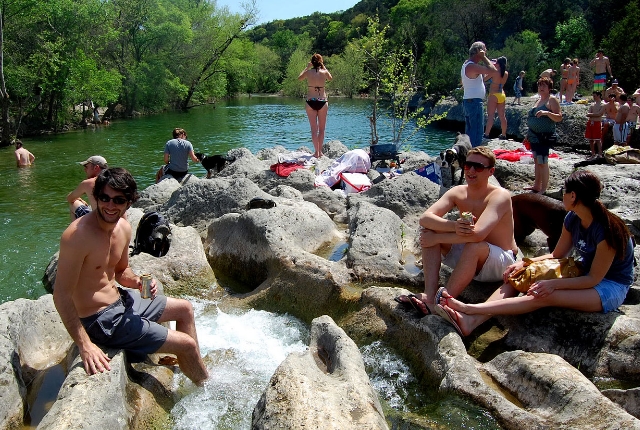 4. Enjoy Swimming And Canoeing In Zilker Park
Zilker Park is another public place having park and swimming holes. There is open area for walking around. You can see the art museum situated in this area. Visitors like to do swimming and canoeing here. Another attraction of this area is a pit where you can dig for fossils. Enjoy watching sculptures in the sculpture garden. There is a botanical garden where you can see flowers. You need 1-2 days for seeing all places in the park.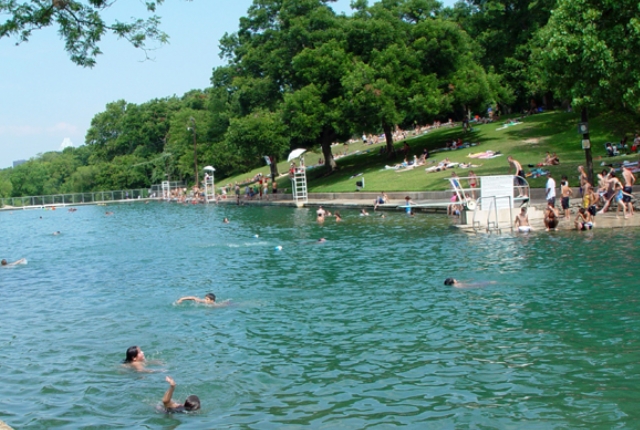 5. Watch Animals In The Austin Zoo
Animal lovers must visit the Austin Zoo. You can enjoy pony rides in this place. Here, you will get a chance to be close to exotic animals. There are hundred species of animals in the zoo. Demonstrations are held for milking the goats. Animals roam in the zoo on real grass and natural surroundings. Watch African lions in the zoo. There are other animals like monkey, pigs, Bengal tigers and llamas. The zoo has a large number of rescued animals.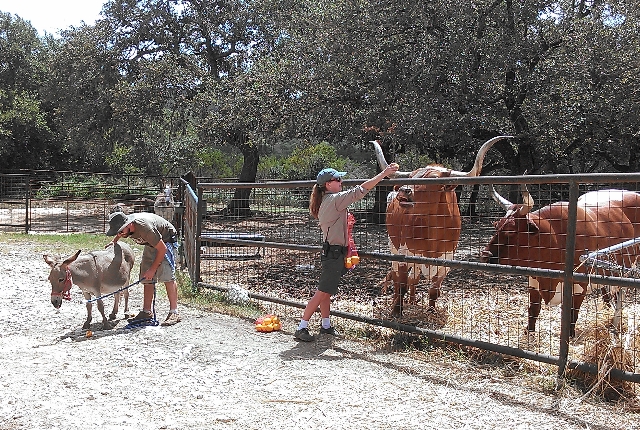 6. Explore The Liz Carpenter Fountain
Liz Carpenter Fountain is situated in the Butler Park. Take your family to a picnic in this place in summers. Explore the docks and enjoy sitting in the natural surroundings below the trees. You can go around the park on a bike or scooter. Children like to do skipping and hopping here. Watch turtles in this place. Enjoy up and down ride on the hill. Light show is organized at night.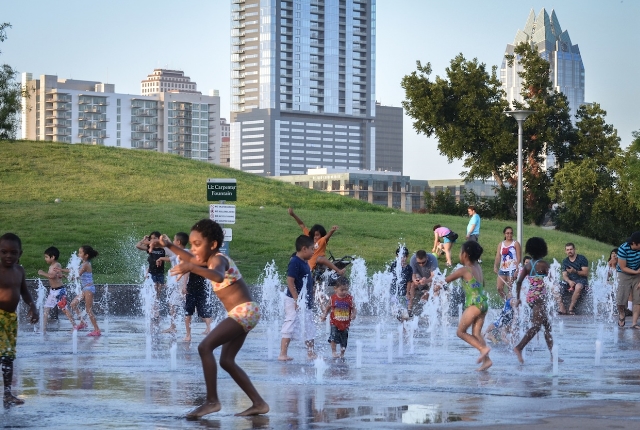 7. Take Kids To Play At Mt Playmore
Mt Playmore is an indoor playscape where children can enjoy playing games. Even the grown up people like to spend time here. The indoor area has tensioned web floors. There is central seating area where the parents can sit while the kids are playing.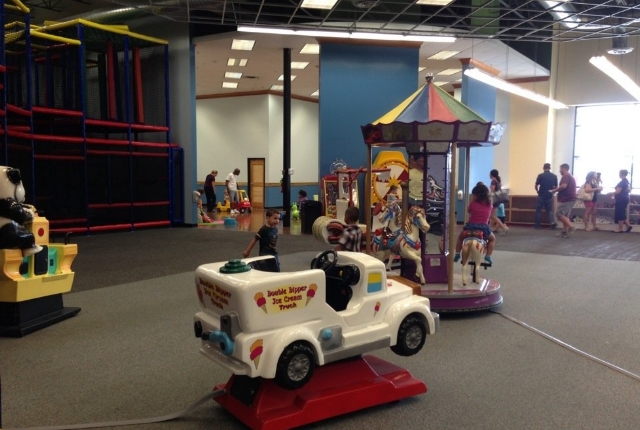 8. Enjoy Theater And Music In Paramount Theater
Paramount Theater is a historic building in which you can enjoy plays and live music shows. This is a must-visit attraction for music lovers. Enjoy watching ballet and comedy shows in the theater. Movie premieres are organized in the theater. The building has an ornate ceiling.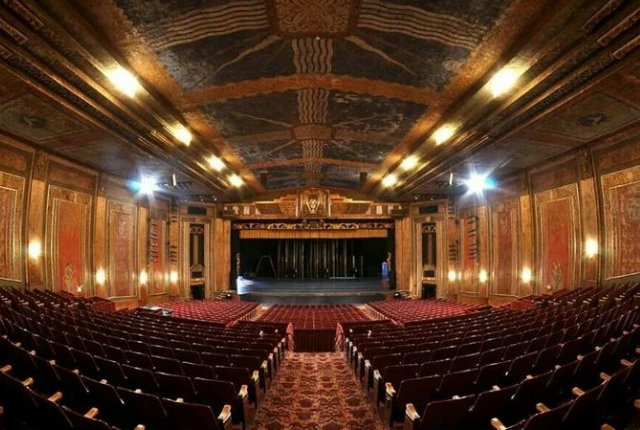 9. Do Biking At The Veloway
Veloway is a favorite place for bikers who want to have fun. Situated in the Southern part of Austin, this place has a very wide path and it attracts roller bladers. This place is very good for new bike learners. You can't do walking in the Veloway. It is only suitable for biking. After 1-2 miles, people find it difficult to ride a bike on the hilly area. You can drink water at the water fountain situated in the premises.