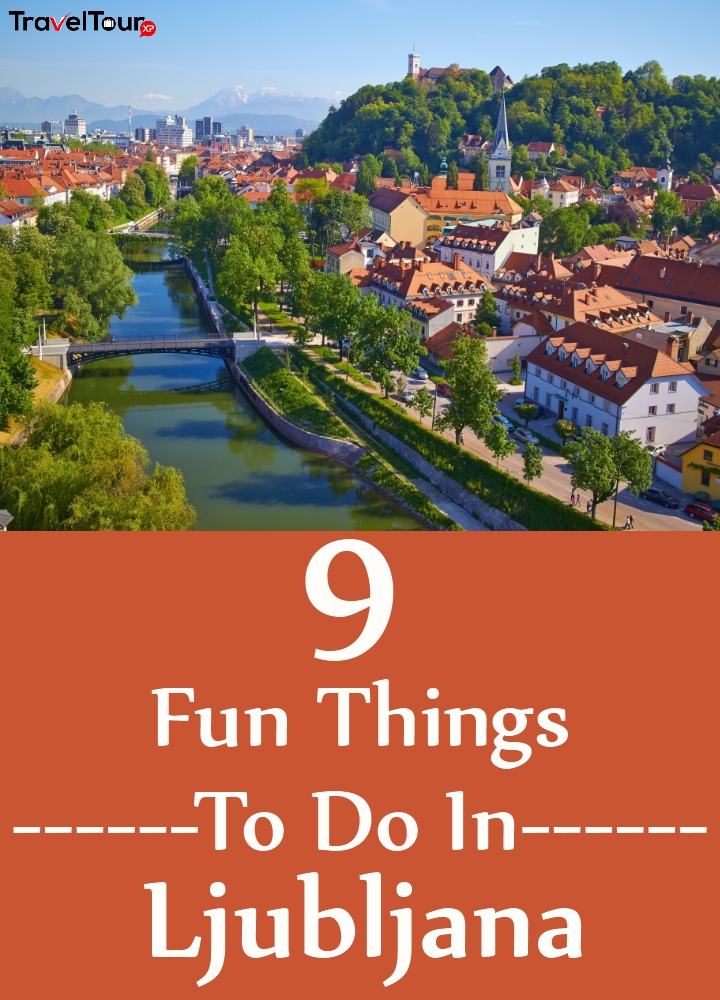 Most people don't like Slovenia's laid back city, Ljubljana. If you love nature or outdoor activities, you must visit Ljubljana. The city will surely give you a unique experience as it offers more than just beautiful scenery. Ljubljana is Europe's most underrated gem which provides the stunning architecture to stare at, with lots of other things to do on a three or four-day city break. 'Ljubljena' is a Slovenian word, which means 'the beloved'. The city is fondly called the City of Love. The visitors hopelessly fall in love with its beauty and charm. It's the perfect city to explore with your partner.
Note:
Ljubljana is so beautiful, you will start making plans for your next trip as soon as you leave! The city has changed over the centuries due to several devastating earthquakes. Its architecture is a mixture of the Baroque and Vienna Secession style.
Here Are 9 Fun Things To Do In Ljubljana:
1. Take It To The Bridge
Ljubljana is known for its bridges due to the river which passes right through the center of the city. There are several bridges and each one that connects the two sides is an art work and shares its own unique story. The most famous bridges are Dragon Bridge, Triple Bridge, and Butchers' Bridge. Triple Bridge is built of three alike bridges situated together and is a famous place for photographs.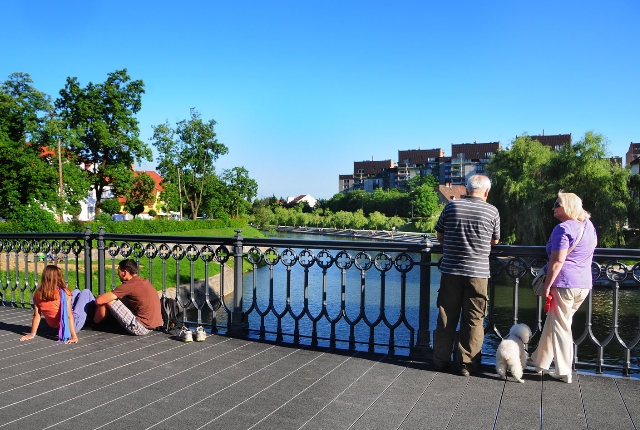 2. Fun Food Tour
Ljubljana is the fantasy of a foodie. Organic word isn't added to the dictionary of Slovenes as everything is! Their diet includes plenty of meats, veggies, bread, cheese, and wine. It is one of the best things to do in this city. Visit Gostilna Dela for dinner, and get the most delicious and healthy food.
Zaziv's tasty and healthy burgers can make the foodies cry real tears of joy.
It is the ideal destination for a post-hike food when you head to Lake Bohinj and Bled. Don't forget to order honey which can give you best taste ever. If you are hungry and are short on cash, visit Back Werk. There are a number of places which provides delicious, ready-made sandwich for around two euros. Go with an empty stomach and lots of change!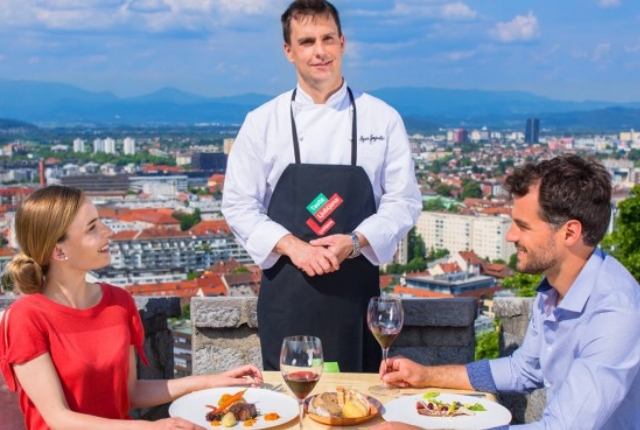 3. Ride The Mean Streets By Rent Bike
There's no better mode to explore the town than by bike. Ljubljana has designated roads for cyclists. Every visitor cycles here, and you can also, at an incredibly cheap cost. You should buy one of the deal-saving cards which offers 4-hrs of free bike rental.
Get your bike and for around 2 euros you can have a really great time sightseeing at a faster speed.
An easy path is to pedal east to the beach. You can also cycle south to Tivoli Park. Bikes Ride around the city center. It is the great option to go for an afternoon of joy and enjoyment!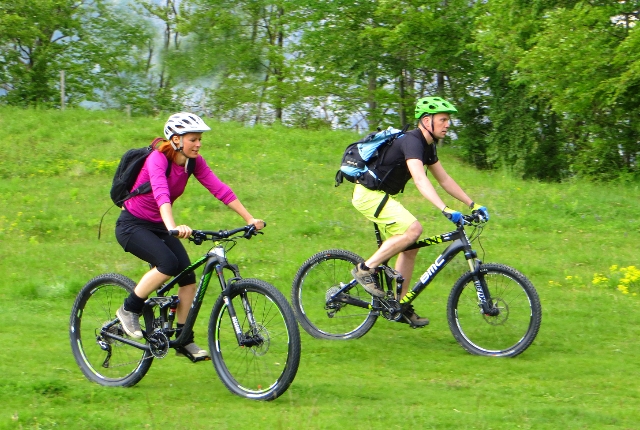 4. Life's a Beach
The people of Ljubljana won't allow something as unimportant as sand gets in their way of relaxation. Visit Laguna City Beach, most popular water park in Ljubljana. Buy a glass of beer, and enjoy the sight and the waves. But be warned: the river is not suitable for everyone as the water is icy cold. However, if you still want to swim, ensure you are bringing warm clothes with yourself. Sunbathe in lounge chairs while drinking cocktails in jam-jars for a chill afternoon.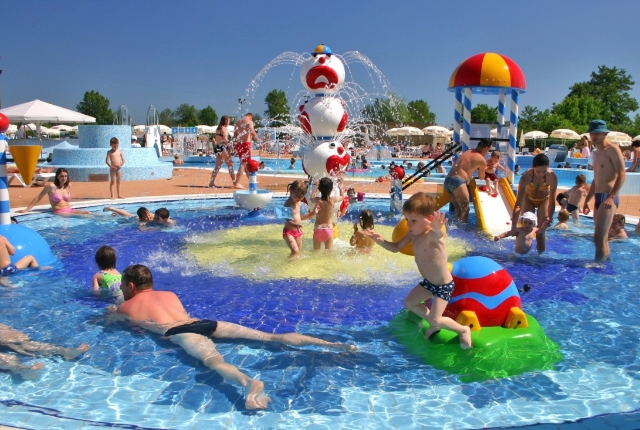 5. Stay In A Prison
Ljubljana has turned military prison into special works of art! Hostel Celica was home to political prisoners. Presently, it is a modern building offering sleeping arrangements. Travelers can decide which cell they want to sleep in. Every room are individually special as it is designed by international artists! A stay also incorporates a complete continental buffet, solitary confinement, Wi-Fi, and baggage storage. The institution which was once home to prisoners welcomes people of all religions, sexual preferences, cultures, and political beliefs.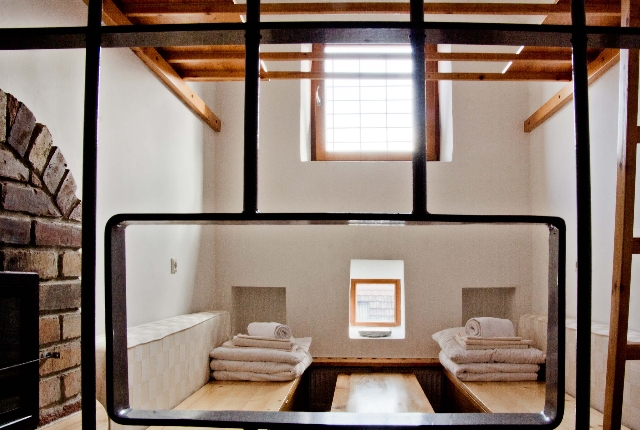 6. Go Green
This small city has received the EU's greenest city award. Tivoli is the green heart of the city. It's the largest park extending through two neighborhoods. People usually visit in summer months to enjoy a scoop of ice-cream, play some sports and check out exhibitions. There are beautiful water fountains on each corner. Kavalir, a small bus, runs on electricity and takes visitors from A to B in the pedestrianized region.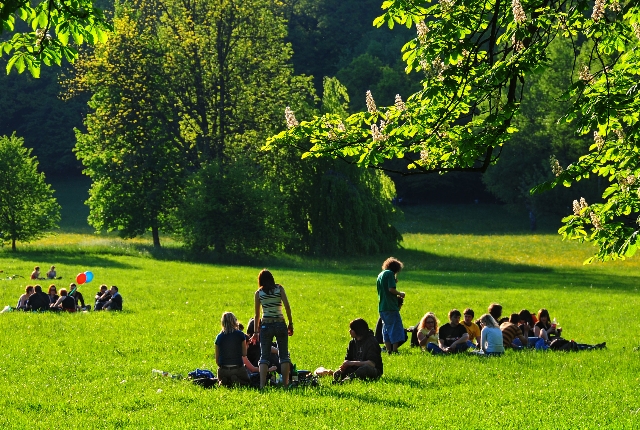 7. Chase The Dragon
Ljubljana is also known as the City of Dragon. By 'chase the dragon', we don't mean consumption of heroin. We are referring to Jason's dragon. Dragon Bridge's mythical beasts can be seen in all the gift shop of the city.
The fire-breathers are the symbol of the town. Visit iron bridge, if you are looking for dragons.
Make your own little dragon chase and see who can detect the most scavengers around the city. You may see them in spots you least expect. In the crossing, you'll see the city's most frightening slain dragons. They're made of metal, but the people believe that if a virgin walks around these dragons will sway their tails.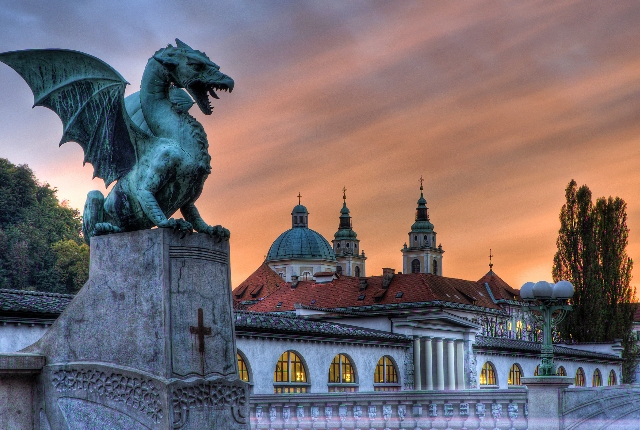 8. Listen To Music And Dance
This tourist destination is not only oozing with spirit. However, it also has a famous cafe which hosts live music with an art gallery. You can enjoy live music concerts and Salsa party on the streets. Look no further than Sax Pub, for live jazz music. There's a big bonfire party on May Day; typically presents performances by popular bands. The locals in this city love to party and by the word party they actually mean dancing. So, you must visit one of the discos. There is unlimited things to do, just feel the rhythm!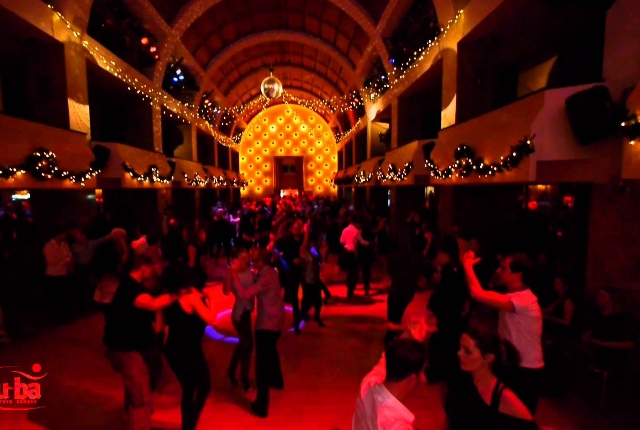 9. Join A Running Group
Running is the most famous activity in the city. You will be surprised to see huge crowds running in the afternoon. Ljubljana Marathon is one of the major events held every October. You don't have to be a pro athlete. Tivoli is the most famous spot for running. Most people don't like to run alone. So, you can join runners group for free. Salomon Running afternoons also takes place every week.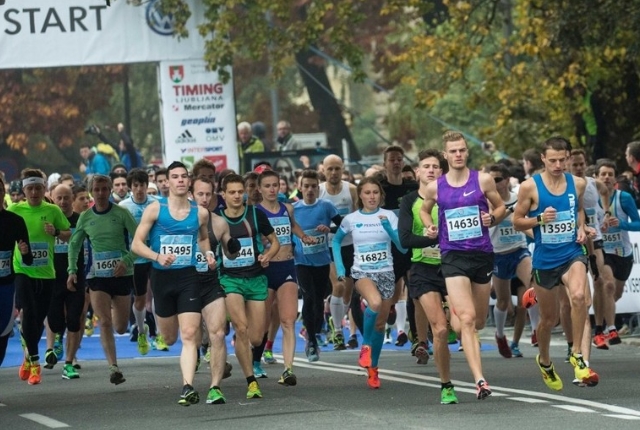 The ideal end to a long day of exploring the city's unexplored delights.Plan your trip to Ljubljana. Book your hostel now to admire the city's colorful facades!