Paris is one of the most visited cities across the globe. Widely known as the 'City of Love', Paris is the political as well as cultural capital of France. With its incredible architecture, culture and art, designer boutiques and gastronomical delights, Paris tops the list of must-see destinations of any traveler. However, if you have a time constraint, you surely won't want to miss out on this city's top tourist attractions.
Here Are Four Of The Most Visited Places Of Paris That No Tourist Should Miss:
1. Eiffel Tower
Undoubtedly, it's the iconic symbol of Paris. Whenever someone talks about the city, Eiffel Tower is the first thing that comes into people's minds.
Situated at the Champ de Mars, the height of this iconic lattice tower made of wrought iron is more than 300 meters (1,000 feet).
Constructed by Gustave Eiffel in 1889, it's the tallest structure in Paris. Considered amongst the world's most photographed tourist attractions, this tower provides an incredible photography opportunity at any time of the day or night. Eiffel Tower consists of three different levels to ascend to the top. First two levels have fine restaurants and can be accessed through stairs or elevator, while the highest level can only be accessed via elevator.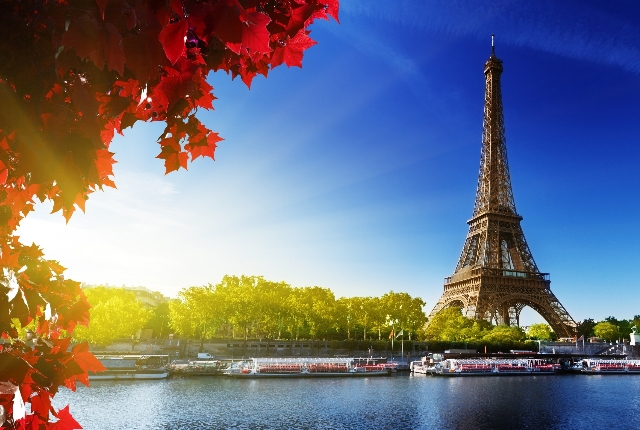 2. The Louvre
Considered amongst the most visited museums across the globe, this landmark art museum is famous for its signature glass pyramid at the entrance.
Louvre boasts of a collection of over 1 million masterpieces including 'Mona Lisa', 'Venus of Milo' and 'Dying Slave'.
Some of its other famous collections are expensive apartments of Napoleon III, paintings by Rembrandt and Rubens and Egyptian antiquities, among others.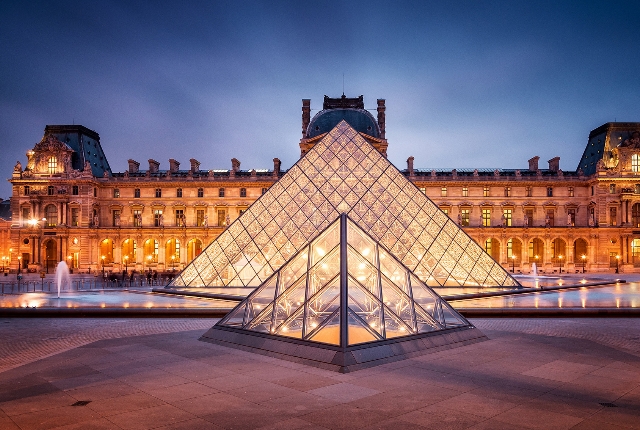 3. Arc de Triomphe
This famous tourist attraction was built in 1806 to honor the great victories of Napoleon Bonaparte. Towering 164 feet with a width of 148 feet, this stunning war monument has the names of many soldiers engraved on it who died in the war.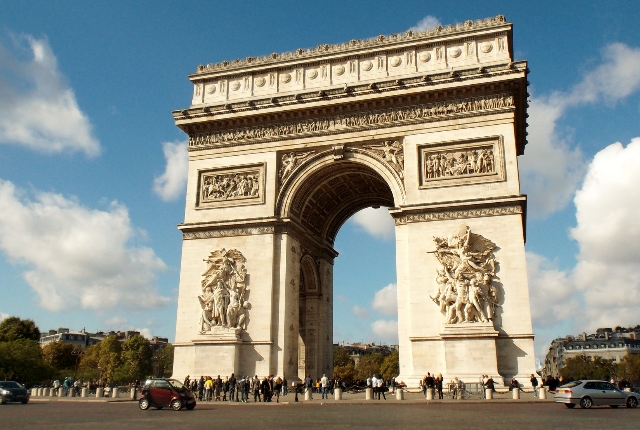 4. Notre Dame Cathedral
A trip to Paris will be incomplete without a visit to Notre Dame Cathedral. Standing over 120 meters (400 feet) high with a spire and two lofty towers, this church is considered as the ultimate example of French Gothic architecture. This 13th century masterpiece allows its visitors to admire the Gothic carvings, excellent sculptures, rose windows and an extensive collection of antiquities.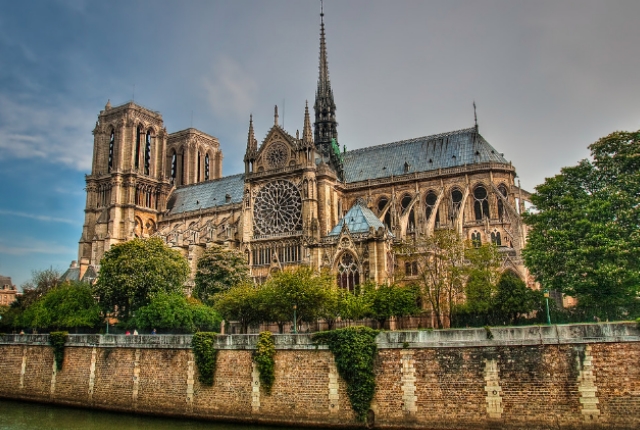 5. Les Invalides
A beautiful military museum where the tomb of Napoleon is kept, and it boasts of a magnificent collection of ancient models of French cities.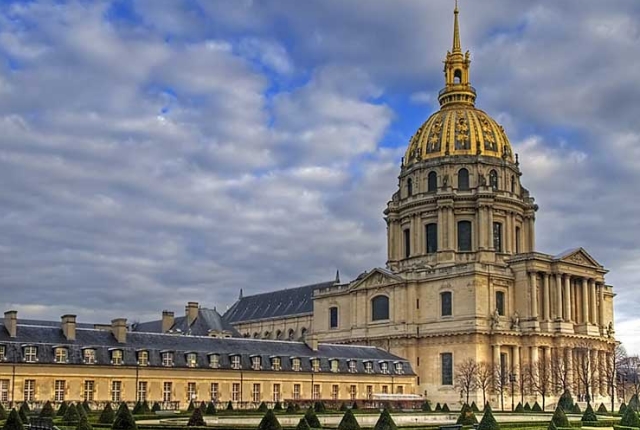 Though Paris plays home to many other places of tourist attraction, these four are the ones that should be on your must-visit list.