Island of Guam is an enchanting tropical paradise which is graced with gorgeous beaches, rich history and heritage, amazing parks, breathtaking waterfalls, and incredible flora and fauna. You can find this island territory in Micronesia, and it comes under the USA. So, if you are planning to visit this stunning Guam Island territory in your coming vacations, then you need to have a list of wonderful tourist attractions to explore. Here are some top picks that you should have to enjoy your vacations in Guam.
Find Below Eight Popular Tourist Destinations In Guam That You Must Explore
1. Chamorro Village
Plan to visit amazing Chamorro Village, which is a fabulous traditional village that offers you a great insight of incredible Guam's lifestyle, rich culture, and scrumptious cuisines. Also, if you are fond of shopping, make sure you visit popular market here where you can find a variety of items to shop. Enjoy shopping traditional handicrafts that are created by skilled artisans. You can reach this village from most areas of Guam by bus.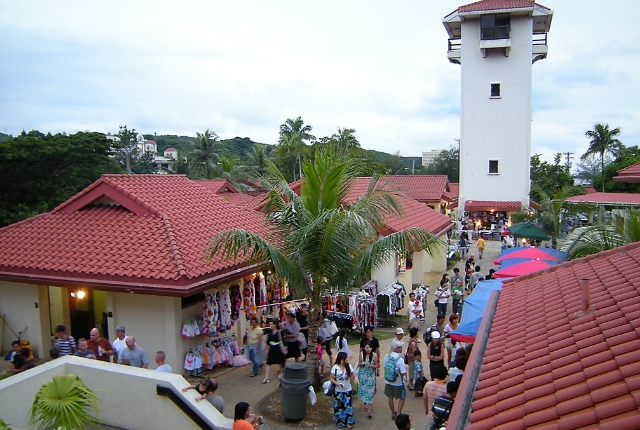 2. Talofofo Falls
Gaze at the jaw-dropping site of Talofofo Falls, which is natural attraction in Guam that you should visit for sure. Enjoy fun-filled activities, such as swimming and hiking here. You can also plan to enjoy a picnic under the sun. Do not miss the fun of riding a gondola below the falls across the amazing river.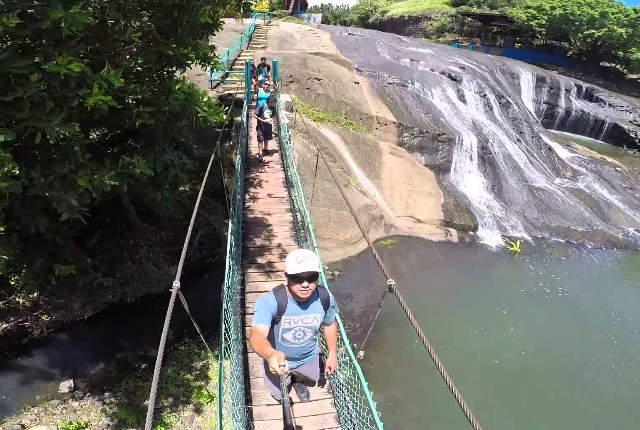 3. Latte Park
If you are a history buff, then do not miss visiting interesting historic park popular as Latte Park that dates back to 500 AD. It is widely famous for its historical importance and natural beauty. You can find here stone pillars which are well-known as lattes. It is popular as ancient Chamorros constructed their homes on lattes. Watch these amazing stone structures.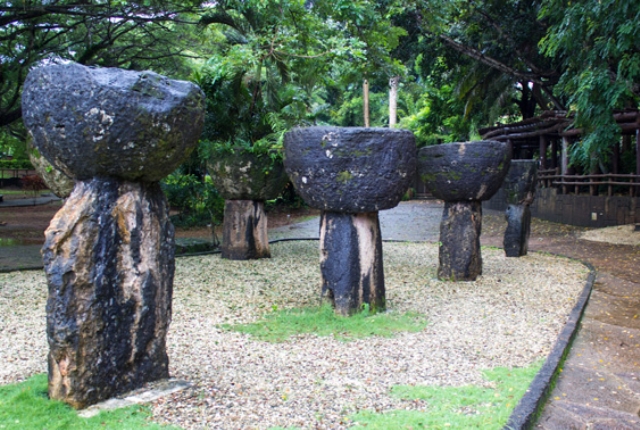 4. Cocos Island
You simply can't afford to miss visiting fascinating Cocos Island, which is adorned by turquoise lagoon and clear waters in its surroundings. A visit to Cocos Island is an ideal beach island getaway where you can enjoy a plethora of water sports and activities. Enjoy the thrill of windsurfing, exciting jet-skiing, and swimming in the clear waters. Also, you can take a ferry from the Merizo, which is a poplar mainland town in the vicinity, to the Cocos Island.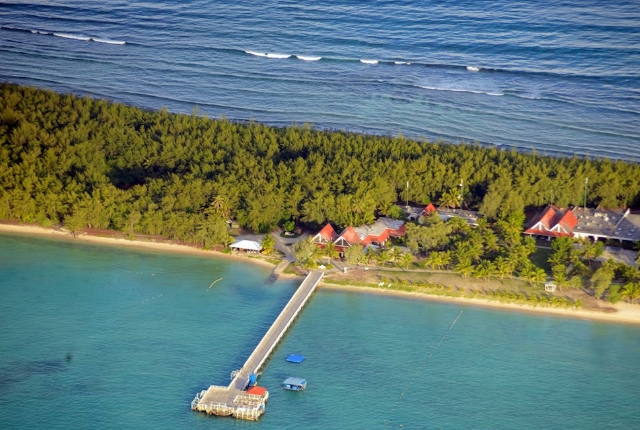 5. Fort Santa Agueda
Make sure you plan a trip to splendid Spanish fort which was constructed in 1800 when vacationing in Guam. This fort is known for being a tribute to the Spanish influence. You can walk to this amazing, splendid fort from Hagatña. Capture spectacular views of the Agaña Bay below and the city from the fort in your camera. You can find the Government House in the vicinity of the extensive grounds of this fort.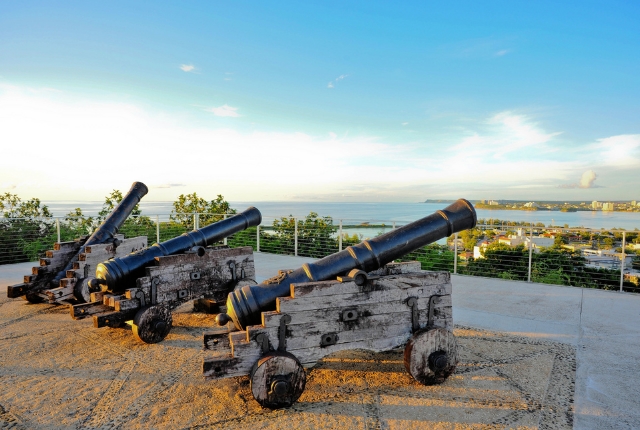 6. Pago Bay
Do not miss the wonderful opportunity to visit enchanting Pago Bay during your excursion in Guam. Pago Bay is also well-known for being the site of prior Spanish settlement which is present in the vicinity of the Pago River. Watch amazing nature views from the viewpoint that overlooks the bay.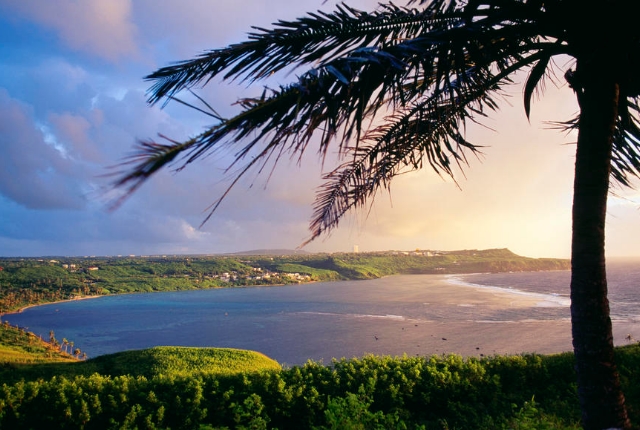 7. Merizo Bell Tower
Go to visit Guam's one of the most prominent tourist attractions by visiting the Merizo Bell Tower. It is also widely popular as Kampanayun Malesso. You can easily reach here via a bus from the main bus stop on the island. The tower is well-known for being constructed in the early 20th century under the instructions of Father Cristobal de Canals.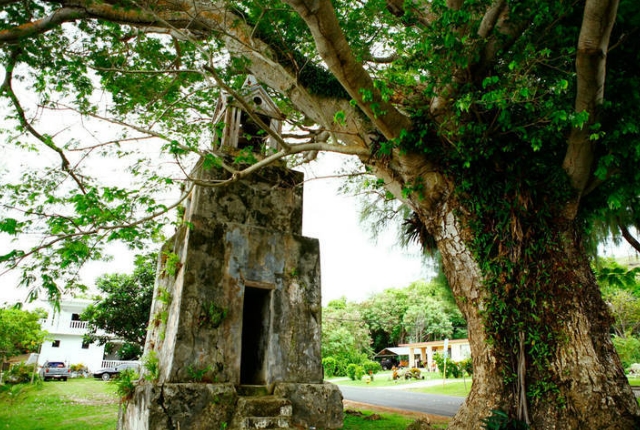 8. Inarajan Village
If you want to learn more about Spanish influence on Guam, then you should visit Inarajan village. It is located on southeastern coast of this splendid island. Explore winding streets in Inarajan village and watch houses that are adorned in stunning pastel shades.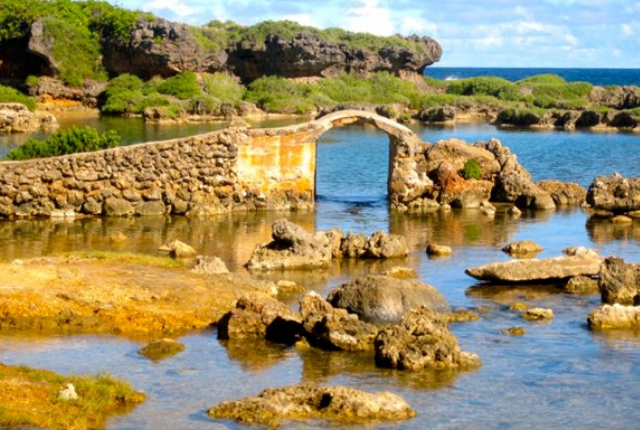 Now that you know these eight outstanding tourist attractions in Guam, make sure you visit each one of them during your vacation to this enchanting island.