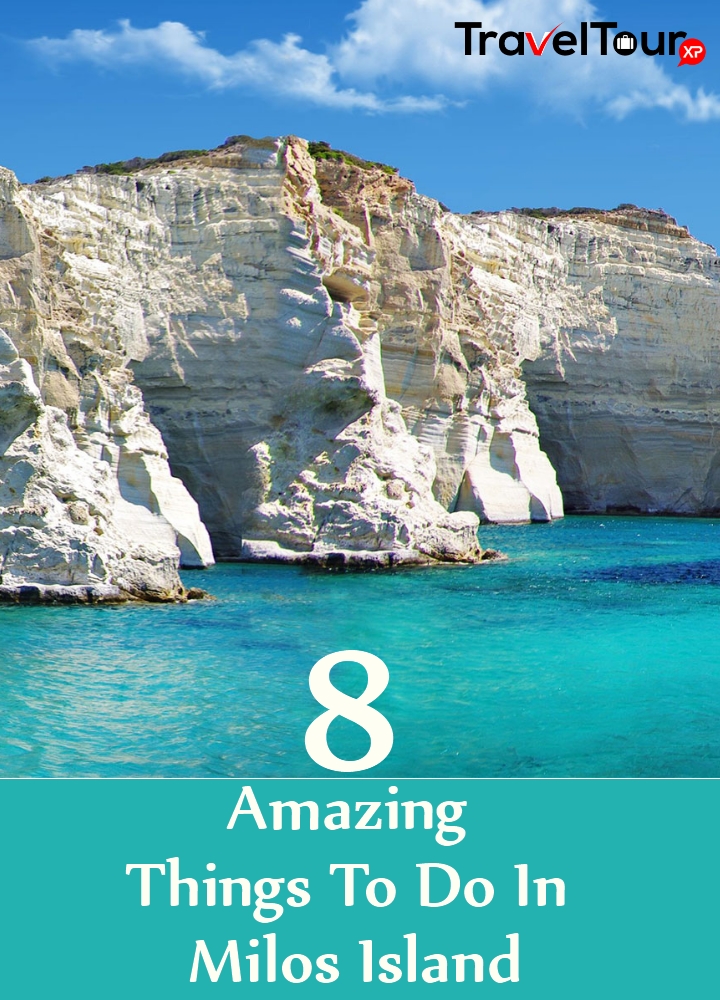 Milos is a popular Greek island whih you can find in the west of Santorini in Aegean Sea in the Cyclades group. This volcanic island is known for its well-documented history back to the early Chirstian era. Archaeological researchers discovered documented the existence of human settlements here as early as Mesolithic era. Plaka is capital of Milos and popular for its magnificent rocky landscape and enchanting emerald waters. And, you can enjoy a plethora of activities when holidaying in Milos. Scroll down to discover all about it.
Find Below Eight Wonderful Things To Do In Milos:
1. Walk Around The Capital Plaka
Plaka is the capital of Milos, and it's popular for its most spectacular areas. Watch peculiar Cycladic architecture present on this amazing hillock which about 220 m high from sea level. Capture stunning views of the sea and surroundings in your camera. Don't miss watching Venetian Castle that dates back to 13th century. Discover small wonderful paths between tiled alleys, traditional houses, and beautiful churches of Ypapanti of Christ and Panaghia Korfiatissa.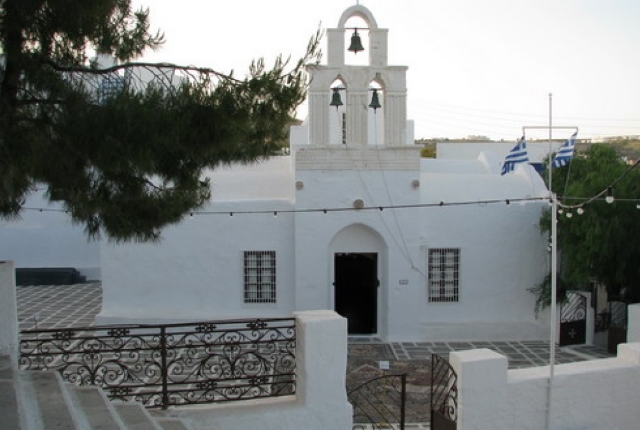 2. Climb Up The Rocks Of Sarakiniko
Don't miss going to Sarakiniko, which you can find in the northeastern part of Milos. It is one of the most popular attractions. This spellbinding moonscape structure offers you a great opportunity to explore small caves, incredible snow-white rocks, and blue sea. Make sure you enjoy the fun of swimming here.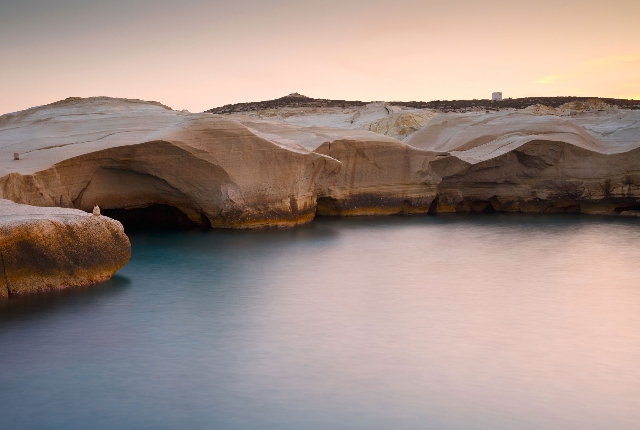 3. Explore Firopotamos Seaside Settelement
When holidaying in Milos, you can find Firopotamos, a small but fabulous seaside settlement. Watch small group of fishing houses that leads to the church of St. Nikolaos. From here watch spectacular views of the landscape.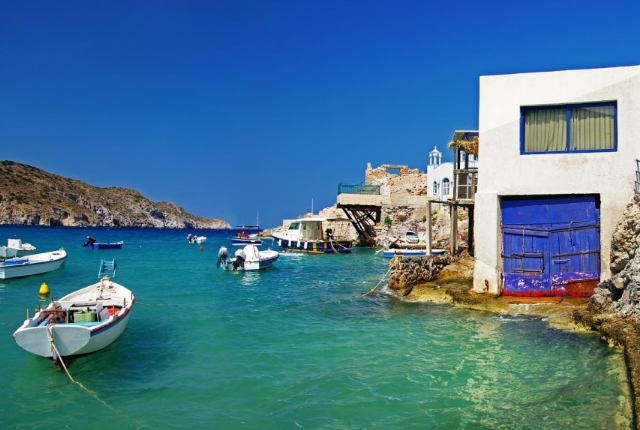 4. Discover Ruins At Phylakopi
Phylakopi  is widely popular as one of the most important Aegean cities that had a prominent settlement belonging to the Cycladic civilization. Don't miss the great opportunity to discover the remnants and ruins that date back to the start of the Bronze Age. You can also find obsidian stone, whose trading in past made Fylakopi a major commercial center on Milos.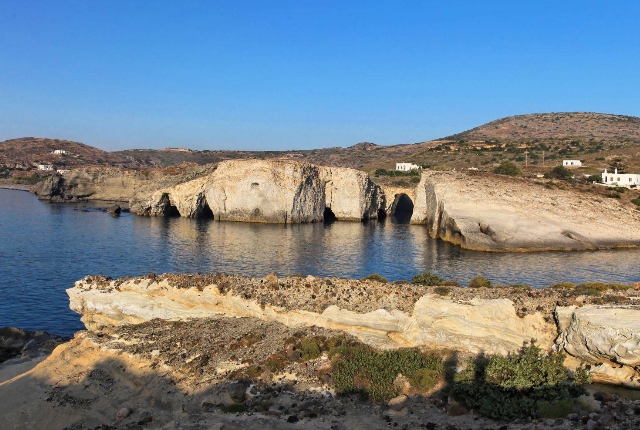 5. Stroll Around Mantrakia
Mantrakia is popular traditional fishing village that you can find about five km to the northwest of Plaka. You can find here houses carved within the rocks. Watch the scenic area here that comprises summer houses, wonderful fishing huts and boats, and surrounding azure waters of the sea.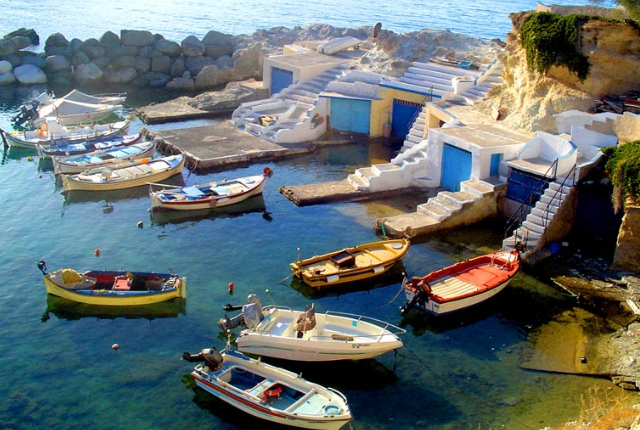 6. Swim When In Pollonia
About 14 km from Plaka, you can find a charming fishing village popular as Pollonia. Pollonia is a great destination on this Greek island to enjoy the fun of swimming. You can also go for fun boat tours to the Cave of Papafragas and Glaronisia beach which has complex of islets.

7. Enjoy Windsurfing And Kitesurfing
Make sure you visit the amazing beach of Achivadolimni, which is most famous for the thrilling water activities of kitesurfing and windsurfing. May to September is the best span to enjoy winsurfing here.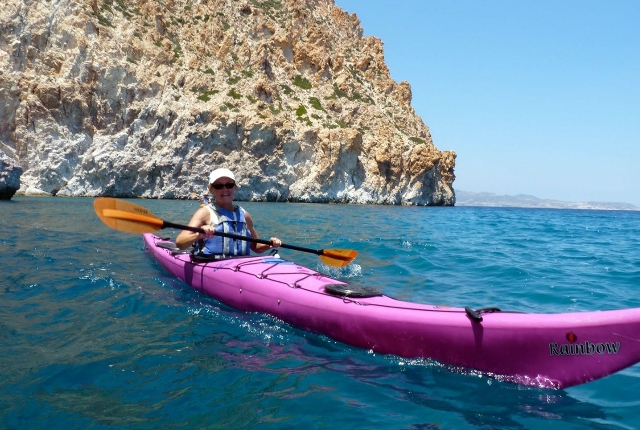 8.Have Fun Diving Experience
The sea triangle area which is formed between wonderful islands of Milos, Polyegos,and Kimolos is an ideal spot to enjoy thrilling yet safe diving experiences. This area is a paradise for divers to explore interesting reefs, old shipwrecks, rocky islets, and fabulous flora and fauna. Other diving sites in Milos that include the Labyrinth of Kleftiko, caves of Papafrangas, caves of sulfur mines, Sarakiniko, and the Island of Pirates. You can also go for organized diving trips that lead you from Milos to Kimolos island offering you a rare opportunity to explore amazing Caves of Poseidon, submerged church, and one wrecked airplane.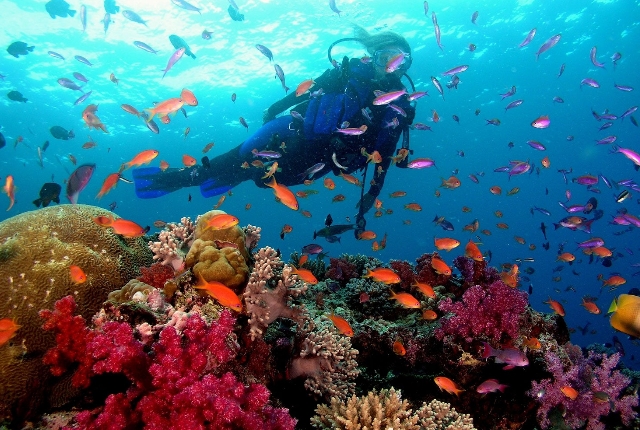 Now that you know these eight interesting things to do in Milos, make sure you enjoy each one of them when vacationing on this beautiful Greek island.