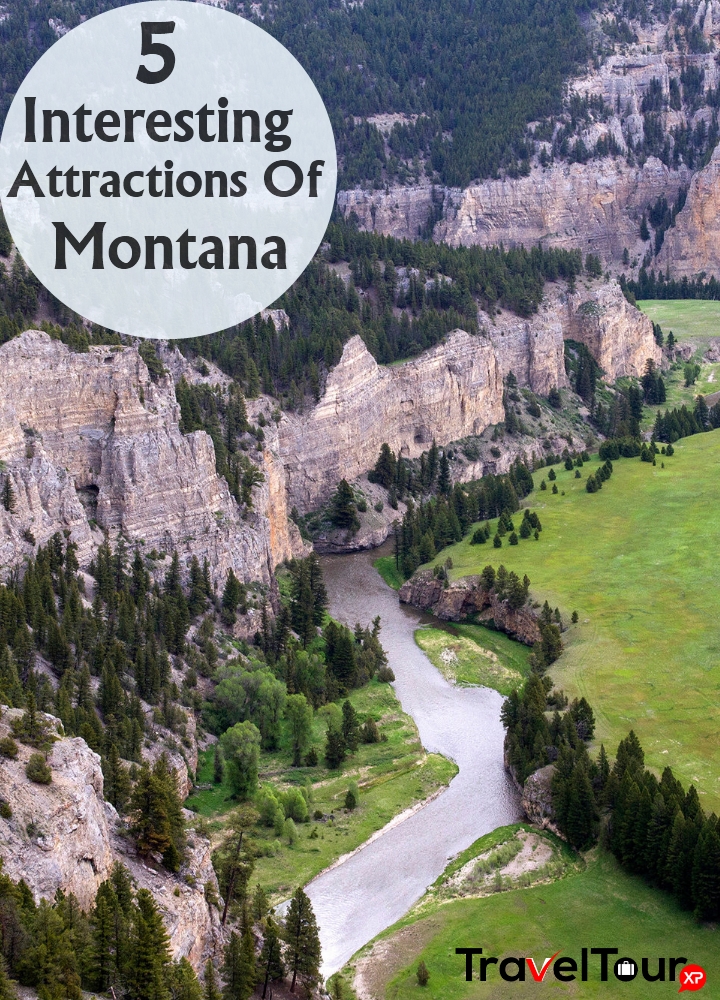 The almost northwestern state of Montana is one of the largest in size in US. But it is one of the least populated states in the country too. Montana is called the Big Sky Country for its extreme open spaces like prairie grasslands, some badlands and mountainous regions. Agriculture and cattle herding or maintaining ranch are two most important livelihoods of this state. The cultural history and heritage is also quite rich. This state was inhabited by different American Indian tribes like Crow, Cheyenne, Blackfeet etc. Some descendants of these people still reside in the state. When European immigrants came here and tried to settle several historic conflicts took place between two groups. Now the state is one of the favorite tourist destinations in the country.
5 Uniquely Interesting Attractions Of Montana
1. The Western Heritage Center. Billings
It is already mentioned that Montana has or had several Indian tribes who lived here for thousands of years. If you want to view a collection of articles, objects like photographs etc related to these tribes then you can visit this heritage center in Billings. The collection is quite informative and huge. It provides information about ethnic heritage of Yellowstone river valley. This heritage center is set up in the Parmly Billings library that is century old. The heritage center was established in early 1970s.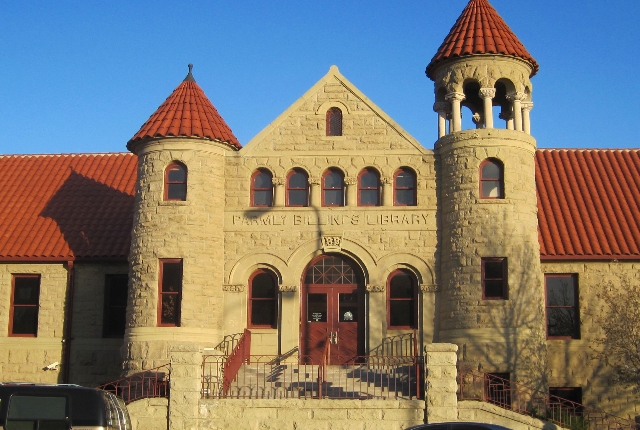 2. Bannack State Park of Dillon
Whenever valuable minerals and other materials were found from mining, western states of US saw birth of towns or communities that grew in size. Some survives, some did not. Bannack of Montana although grew up in 1862 but did not survive. Now it is a major tourist attraction of the state. Here in Bannack State Park you can see preserved houses, saloons, religious places like churches etc. The most exciting attraction of this place is The Gallows.  It can be seen behind a saloon that was set up to hang convicts. But curiously the town sheriff who set it up later hanged himself from it too. For this reason Bannack has haunted reputation also.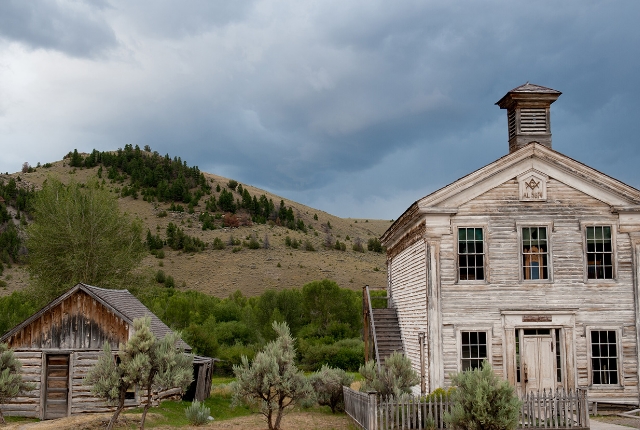 3. The Talking Penguin, Cut Bank
You have to visit this place in Montana if you have family particularly children with you. Cut Bank is said to be the coldest place in the country. For this reason a massive statute of a penguin is set up in this small community besides highway. The statue is 22 feet tall and has a weight of 10000 pounds. It was built by Ron Gustafson and erected in 1989. The skeleton of the statue is made of metal while it is solid concrete on outside. It is said that this penguin can talk also.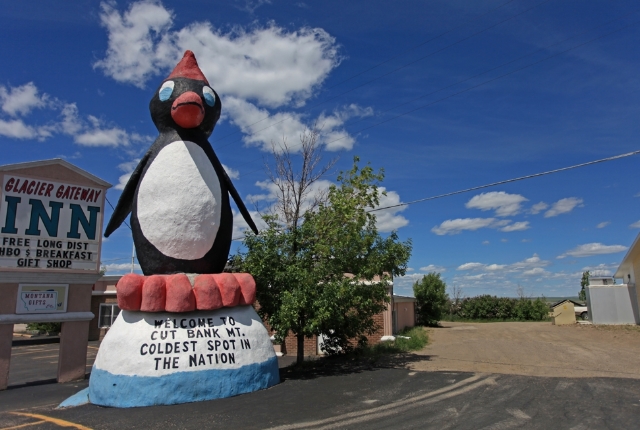 4. The Memorial of Shep, Fort Benton
At the time when depression hit US people of the country looked out for some kind of inspiration to uphold morale. One of such inspiring incidents came in the form of the story of Old Shep the faithful sheep dog. This dog belonged to an unknown local shepherd of Fort Benton region. After sudden death of this man his body was sent to a distant place to a relative by a train. Shep came to the station and watched the train left with the body of his master. From the very next day this dog came regularly to this station and waited for his master to return until his death here in this spot. The story of Shep made sensation in his lifetime. People flocked here to see him. Even after Shep's death the town does not forget him. His grave is renovated and marked with lights. A statue of Shep also can be seen in town. The memorial of Shep has become a popular tourist spot in the state too.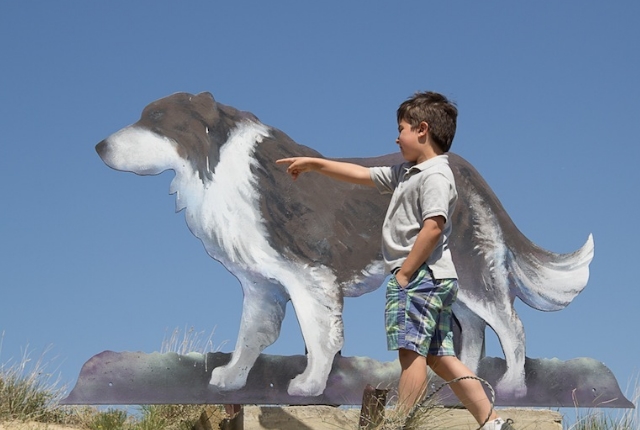 5. Prehistoric Pictograph Cave, Billings
Pictograph Cave is one of the very few places where archeological works were first done in the state of Montana. This cave has several rock paintings done by ancient inhabitants of this region. These paintings are 200 to more than 2000years old. The images show ancient tribal soldiers, animals and interestingly weapons like rifles.  Experts say that the oldest painting is of a turtle that is 2100 years old. Besides paintings several fossilized as well as other remains of animals of ancient age have also been found here.