California is perhaps the most popular state in terms of tourism in the west coast of of United States. California has diverse natural beauty that comes form rocky terrain to sea coast to spectacular ancient woods. The state is rich in historic and cultural heritage too. California once part of Spanish imperial power and Mexico has seen blood shed and revolution in the past. There are a number of historic sites in the state also. In a word a tourist can have a rollicking good time touring this state. He or she can engage him or herself in some awe inspiring activities. Here is a list.
Here Are 5 Awe Inspiring Things To Do While In California:
1. Set Foot In The State Capitol Building, Sacramento
Visiting state house or capitol building of the respective state is always the best idea when you are touring some US state. In this regard you can start your tour from the state capitol building in Sacramento. This building was finished in between 1860 to 1874. The architect was M Frederick Butler. He had followed the Neoclassical; style in designing this impressive historic building. It has some similarity with legislative building in Washington DC. This historic building is full of things to visit. it has interesting and rich museum, staircase. interior, statues etc. The garden outside is also beautiful. It has memorials for visitors to see also.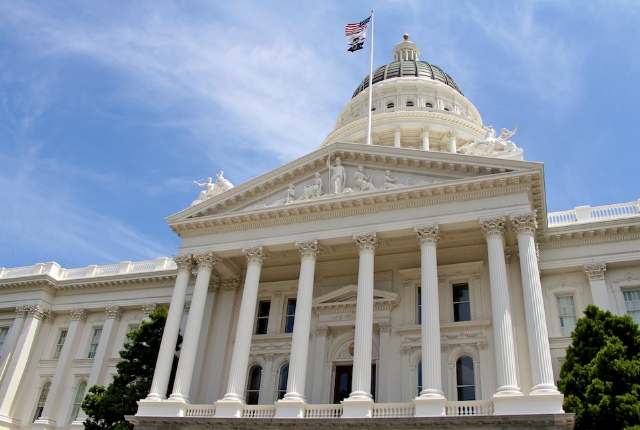 2. Meet The Mysterious In Bigfoot Discovery Museum, Felton
Who does not feel attracted to mysterious and unknown. California is full of stories of Yeti like creature known as Susquatch sighting. Michael Rugg, a bigfoot enthusiast has founded a museum in Felton based on this subject. You can see almost everything related to the legend of American bigfoot or yeti. You can see cast out footprints of the creature, portion of skull, tooth and even feces of this mysterious creature in the museum. Mr. Rugg has made arrangement so that visitors can buy toys and other related item connected with bigfoot legend too.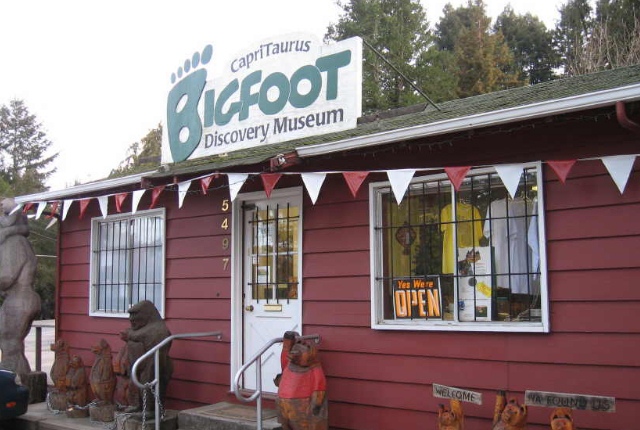 3. Face The Inevitable And Dark In Museum Of Death, Hollywood
You can think that this may not be a very good idea to vist this place during a pleasure tour. Still you can visit this place for its almost everything on death the dark and inevitable fact of human life. The place is founded by Cathee Sultz and her husband in Hollywood Boulevard. It has every death related item like things connected with funeral like coffins etc, There are loads of information about weird funerary services that take place around the world in different cultures. Not only normal death but abnormal violent deaths even killing or murder also have found a place in the museum. There are many photographs of gruesome death, serial killers etc. You have to be a man or woman of strong nerve to visit this museum.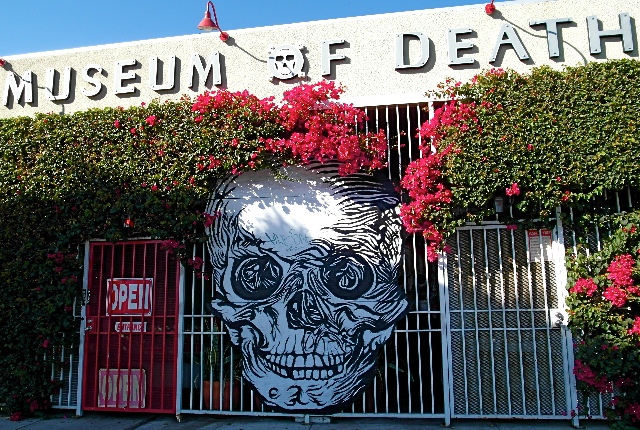 4. Be Awe Struck To See Great Statues Of Auburn
Not only a single giant statute but a series of gigantic statsues of varied nature can really make you awe struck in Auburn, California. These statues are works of Dr. Ken Fox a local dentist. He started building these from late 60s. It is said that local people did not support his work when he started it. But later they stated to recognize his works. At present you can view several Amazonian woman warrior statues, gold miner, farmer toiling in the field, man in chains etc in Auburn. The biggest has a height of 42 feet. It has a weight of 120 tons.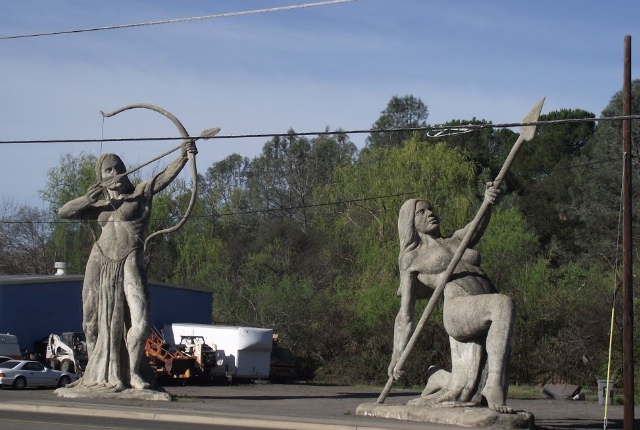 5.  Behold The Cabazon Dinosaurs
If Auburn statues are for grown ups then dinosaurs of Cabazon are for kids and grown ups who have fascination for dinosaurs. Works of  Clude Bell a local businessman who took more than 10yers to build these behemoths. The statue or sculpture of the Apatosaurus is said to be the largest in US. But the T-Rex statue has remained unfinished as Clude died during the work. Apart from seeing the statues you can visit the site museum located beneath the statue of Dinny the Apatosaurus.