The states of Great Lakes Region of US always attract large number of tourists regularly for lake region oriented beauties and activities. Wisconsin is one of such states of great lakes region. A tourist can enjoy the surrounding beauties of lake like Michigan here. Besides it has different types of geographical features too. Apart from taking fun out of natural features a visitor can enjoy other interesting activities in this state too. He or she can have a really good time taking part in these activities. Here is a list of such activities.
5 Best Interesting And Fun Things To Do In Wisconsin:
1. Pay A Visit To The State Capitol In Madison
The state capitol building of Wisconsin is the tallest building in Madison. According to state law there can't be any other tall building other than this building in Madison. This state capitol was built in early 20th century. But it was finally completed in 1917. The architect was George B Post. He followed the Beaux-Ars architectural style in building this. For tourists it has several interesting architectures, statues etc inside and on outside. But there are a few fossils of prehistoric animals that can be seen in different floors of this building. This kind of attraction is rare in other state capitols of US.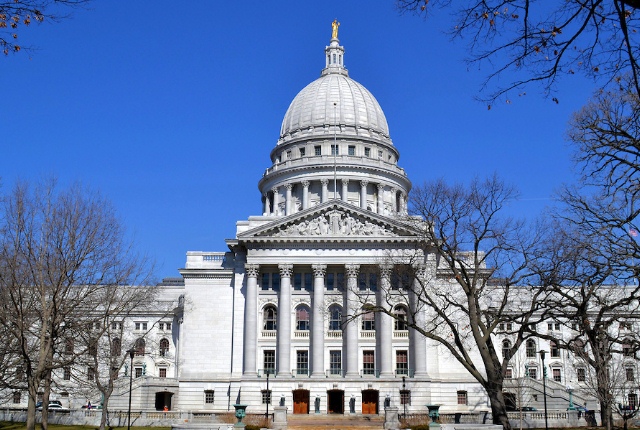 2. Be Mesmerized In Forevertron, Sumpter
The Forevertron is a kind of amusement park where you can see several models of robots, creatures of different kinds that have come out of sci fi books, movies and wild imagination of a particular individual. This individual is Tom Every nicknamed Dr. Evermore. Tom Every is the imaginative man who has built this unique type of sci fi park out of mechanical garbage. Though some models will look like a bit clunky but some will make your jaw dropped. Some are simple and very artistic. Specially some birds like creatures. if you are a fan of sci fi things you should not miss this Forvertron in Sumpter.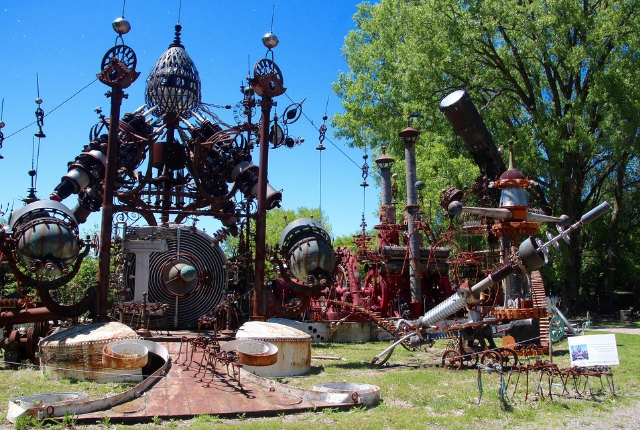 3. Become A Part Of Hodag Legend In Rhinelander
Almost each and every US state has a legend of local monster of their own. In Wisconsin it is the Hodag legend that is very famous and alive in Rhinelander. Hodag is a weird looking reptilian creature with horns in back and fangs in mouth that was first seen in late 19th century by a local man named Eugene Shephard in local forest. Mr, Shephard became obssesed with the creature and after a lot of toil and endeavor he captured one. He used to display this creature in local fair. The legend of Hodag thus became hugely popular. If you visit Rhinelander you can be a part of this Hodag enthusiasm. There are several Hodag sculptures around the town. The local museum has sculpture, photographs of old fair where Hodag was exhibited. There are Hodag related things you can shop in that place too.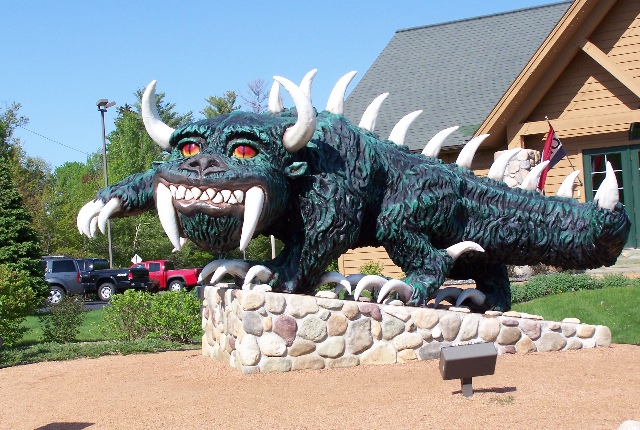 4. Experience The Craziness In Upside Down White House Of Wisconsin Dells
The unique imagination of Americans even have made white House upside down that can be seen in a few states around the country. But the largest is in Wisconsin Dells, Wisconsin. This White House is run by Top Secret Inc that is  providing visitors with opportunity to tour different sections of this weird White House with the help of a tour guide. You can even meet a robot President sitting upside down in an upside down Oval Office. If you have test for crazy things and weird object visit this place.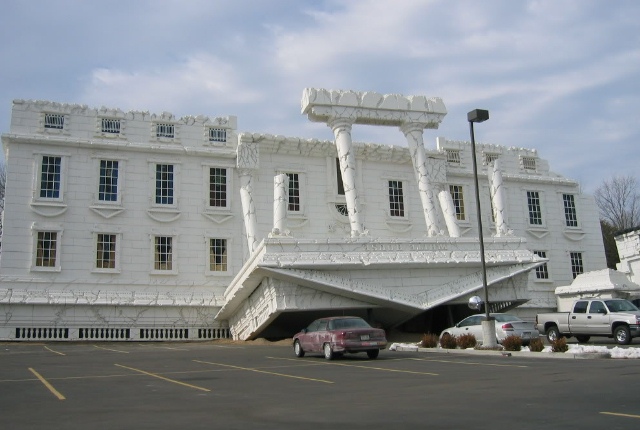 5. Step Into The Historic Circus District, Delavan
Delavan of Wisconsin ic called the Cicus district. In mid 19th century this region served as concentration of several big circuses who used to stage shows to spectators. This shows were hugely popular. This tradition continued till the end of that century. Many residential places were built for artists to stay. Now you can visit such houses, graves of such artist in local cemeteries. statues of animals of circus etc. One such statues belongs to an elephant called Romeo. Romeo became crazy and killed several people before he was shot.