Portugal the south eastern country is regarded as one of the most peaceful developed countries in the world. The strategic position of this cou8ntry did not allow it to be peaceful in ancient age. In past several European or other nations like Roman, Phoenician, Celtic, Carthaginian etc took hold of the country or tried to take hold of it. In 8th century AD this country went under subjugation of Moorish power. Later Christian kingdom again took hold of it in 12th century AD. After this until early 20th century Portugal was one of the great imperial powers in the world which contributed to the discovery and expeditions to far distant lands too. Everybody can remember Vasco da Gama, the great sea explorer of Portugal. At present Portugal has several historic relics scattered around the country that are connected with the colorful past of this nation. A history loving tourist can see those while touring Portugal.
Here Are 5 Top Must Visit Historic Attractions Of Portugal:
1. The Ruins Of Conimbriga
It is aLready told that Portugal was invaded and captured by Romans. These ruins in Conimbriga situated at a distance of  10 miles of Coimbra, Portugal belong to Roman occupation. The city became highly prosperous under Roman rule in 1 century BC.
The ruins visitors can see here at present include remains of roads, walls, residences, big pillars, ornamental floors of ruined buildings, baths etc.
Though the place became prosperous during Roman rule still the history of this place was much older. There is a museum too in which visitors can see articles discovered during excavation.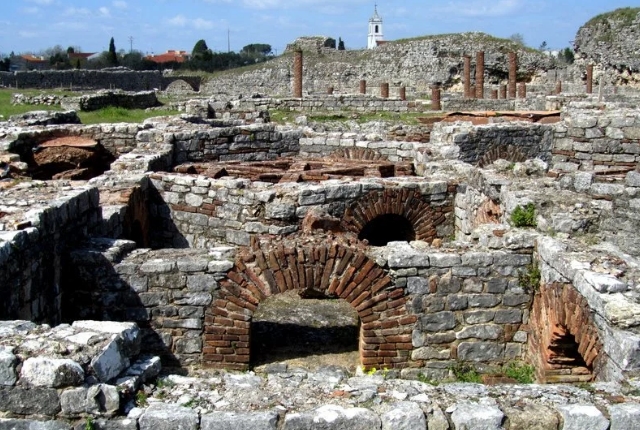 2.  The Temple Of Evora
This is said to be the one of the most beautifully preserved ruins of Roman era in Portugal. It is situated at a distance of 135kms from the capital city of Lisbon. Historians say that this temple of typical classical European architecture was dedicated to goddess Diana. Some have a different opinion. They say that it belonged to Jupiter or Roman ruler Augustus. Whatever it is tourists come here frequently to witness the classical Roman ruin in form of columns. It is a UNESCO world heritage site of Portugal.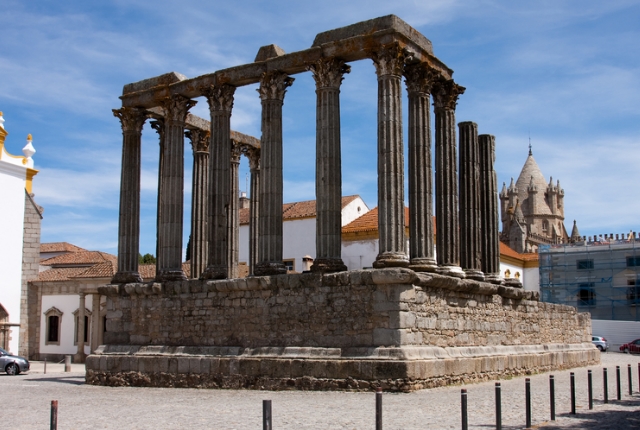 3. Lisbon Cathedral
This cathedral of 12th century resembles more a fort than place of worship experts say. Actually it is the important historic landmark of Lisbon that was built to commemorate the victory of Christianity when Portugal was recaptured by king Afonso Henriques. The cathedral had undergone through several renovations and rebuilt since. After construction a major part of it was damaged due to earthquake. The cathedral houses attractive exhibits and crypts for visitors.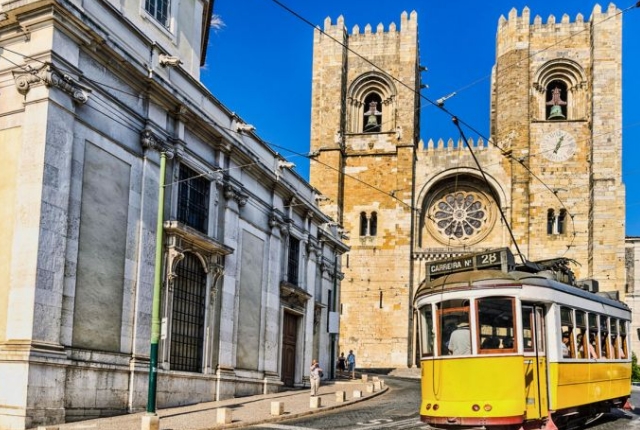 4. Guimaraes Castle
The importance of this castle situated in Guimaraes is enormous in the history of Portugal. In this castle Afonso Henriques the first Christian king of Portugal was born. Besides  the castle is a typical and classical example of Gothic castle of Europe. It was built in 10th century AD as a defense against Moorish and Viking attacks. Another world heritage site of UNESCO in Portugal.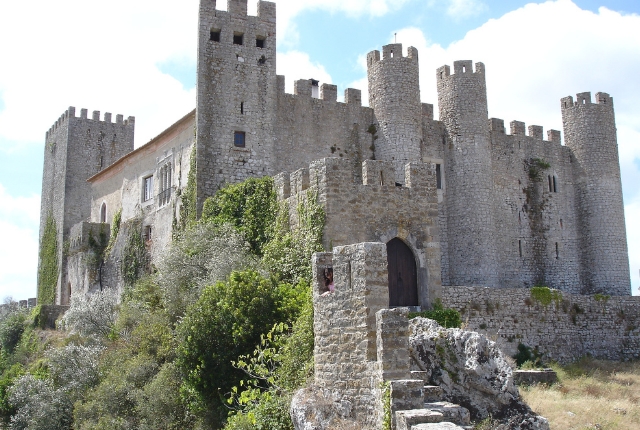 5. Convento do Cristo, Tomar
One of the wonderful and mysterious historic places in Portugal. It is situated in Tomar. It is actually the center of Order of Knights Templar in Portugal. The Convento do Cristo was a place of worship that was protected from outside like a fortress. Being a place of Knights Templar it held all the secrecy or mystery that was associated with the group. Built in 12century AD it was renovated later too. Now a tourist becomes awe struck as he or she views the wonderful architecture and ornamentation of this place.