Are you planning an island vacation in Sporades Islands? That's a wonderful ideas! The Sporades Islands are a poplar group of islands that you can find in the northwest Aegean Sea. A legend believed is that Gods tossed colorful pebbles into the amazing Aegean Sea and created Sporades Islands, which stands for 'the scattered ones'. Beautiful sandy beaches, lush green hills, scenic landscapes, and sapphire blue waters adorn this archipelago. There are several Sporades Islands, however Alonnisos, Skyros, Skiathos, and Skopelos are known to be inhabited. You can explore plenty of Sporades Islands and enjoy a plethora of fun-filled activities here. So, if you are planning to explore islands on this archipelago, you need to learn about them. Read on to discover some of the stunning Sporades Islands.
Find Below Some Marvelous Sporades Islands That You Must Explore.
1. Skiathos
Well-known for having greater than 50 scenic beaches, Skiathos is the easily accessible Sporades Island that you can find close to the mainland of Greece. The south of Skiathos is popular for its calm waters where you can enjoy thrilling water sports, such as swimming, paddle boarding, kayaking, and many others, to the fullest. Skiathos is a famous vacation hot spot which has many restaurants, hotel, and clubs. Several tourists visit this island for its beautiful sandy stretch that is sure to please you. Go to the north of Skiathos by a boat to explore the windswept shores. Visit Lalaria Beach, which is in the vicinity of plenty of spectacular sea caves that you should explore.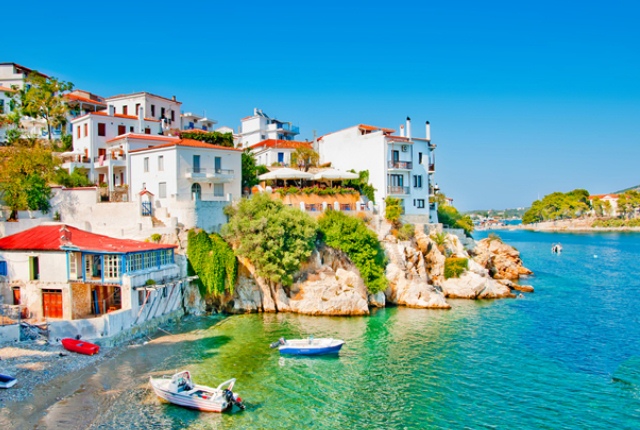 2. Alonissos
Even though Alonissos is less developed compares to the rest of the islands in Sporades, it is widely popular for its several natural attractions. Make sure you visit incredible National Marine Park when visiting this island. You can find crystal clear waters around this island. Do not miss the fun of swimming in the amazing pebbled Megali Ammos beach, which is located in the vicinity of the Patitiri, main port of Alonissos. Make sure you visit the worth-seeing Traditional House Museum of Alonissos here. Get excursion boat to explore islets in vicinity, particularly Kyra Panagia, which is home to popularly restored tenth century monastery.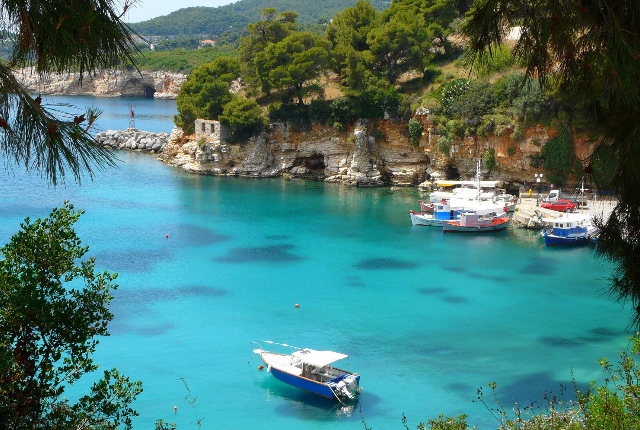 3. Skyros
Plan to visit Skyros, which is the biggest and southernmost Sporades Island in the archipelago centrally situated in the Aegean. You can find here greater than 300 churches and plenty of beautiful beaches. Landscapes of Skyros are an amazing blend of farm lands, rocky mountains, and outstanding forests. Visit a castle here that belongs to the 13th century, a Byzantine monastery, unique Bronze Age settlement, and Venetian dungeon when vacationing in Skyros.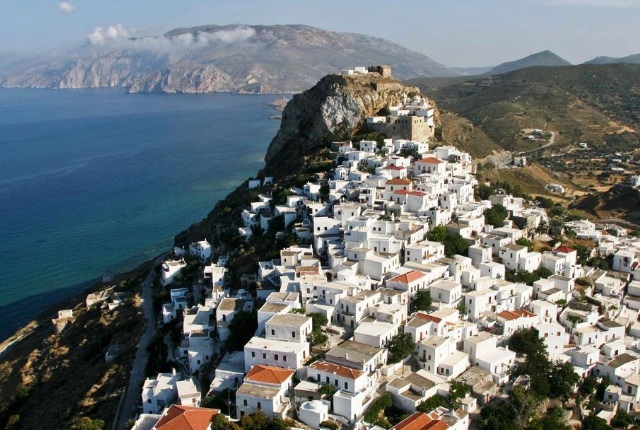 4. Skopelos
Explore charming Skopelos, which is the most populated of all Sporades Islands and one of the most beautiful islands located in Aegean Sea. Enjoy visiting enchanting beaches, hotels, and restaurants. You can find here greater than 350 churches. Also, watch stunning white-washed hillside homes which are adorned with paints that give its sunny holiday appeal.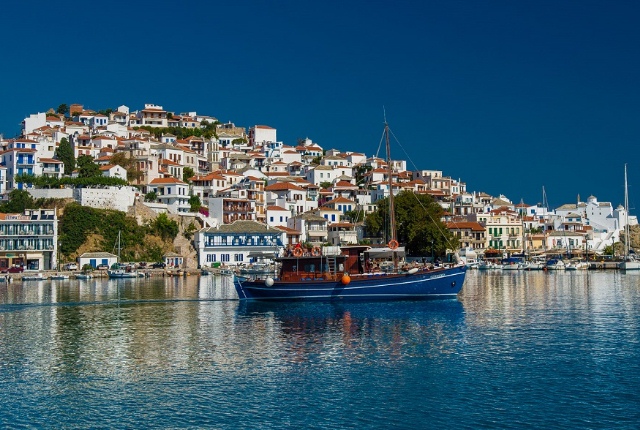 5. Peristera
Peristera, which means dove, is another fascinating Sporades Island that you should visit. This island is just 14 sq. km., and it is located at a short distance to the west of Alonissos. It is also well-known as Aspro or Xero. It has very less population i.e. in 2011 its population was 30. You can find here shepherds tending their animals or flock. Do not miss exploring several caves over here. You can find here Mediterranean monk seal living safely in Peristera.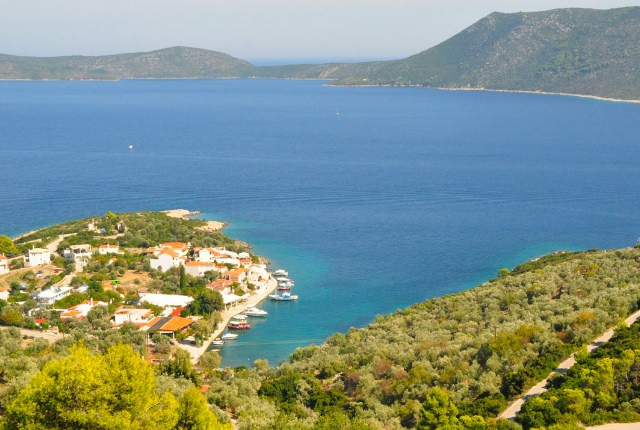 Now that you know these five amazing Sporades Islands, make sure you explore each one of them when vacationing here.