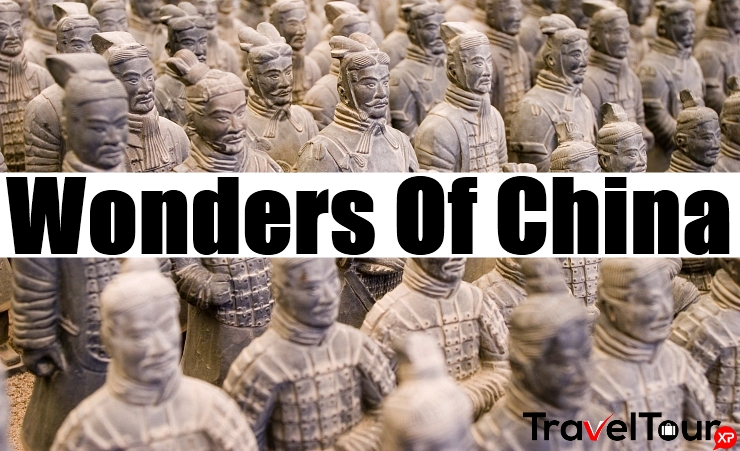 China is one of the largest countries in the world. Though many countries have natural wonders of their own, China has some unique natural wonders of its own.
Let's look at them which attract local and overseas tourists.
Here Are The 5 Natural Wonders of China:
1. Jiuzhai Valley
This National Reserve park offers spectacular scenery and abounds with rare flora & fauna. 220 species of birds flock there. Wild animals like giant Panda, Sichuan golden monkey, etc are found there.
The valley is located in Min Shan mountain range in South Western China. The picturesque valley includes the fabled blue and green lakes, grand waterfalls and conic karst land forms. It is situated at the elevation ranging from 1900m to 4700m. It is easily accessible by flight and is scenic round the year. It has been declared UNESCO World Heritage site in 1992.

2. Rainbow Mountains
The Danxia landscape as it is better known is in Zhangye It is situated in China's remote northwest. Because of it many ordinary travelers ignore it but professional photographers delight in it. A multihued, curvy and layered landscape which shines with vibrancy when the sun shines on them. It often looks like oil painting with the red rock formation in deep contrast to blue sky. It is advisable to visit it during June to September.

3. Wulingyuan
It is a tightly group of sandstone peaks about a height of 200m. It resembles a forest of greenish-white cedar trees. When there fog the sandstone peaks appear to float in air like in Avatar. No wonder it is compared to Monument valley or Bryce Canyon.

4. Li River Karst Scenery
Also called as 'Pearl of Guilin' it is endowed with weathered limestone hills along the Li river. Li river makes it way through this hills creating a spectacular scenery in a calm and quiet countryside. It sylvan surroundings transports one to another world away from our hectic lifestyle. No wonder that many tourists to this place call t as the most beautiful place in China. Travelers visiting China cannot afford to miss this place.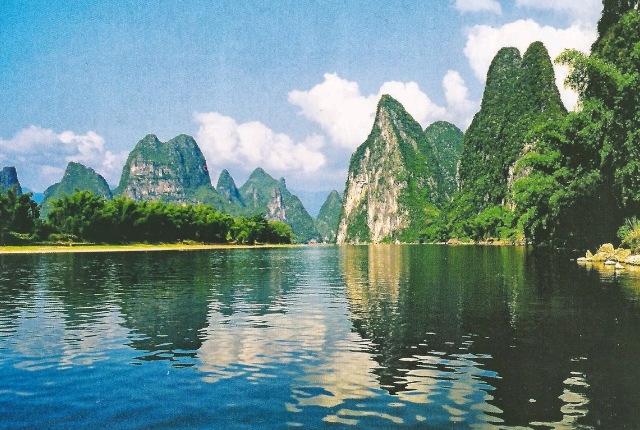 5. Tiger Leaping Gorge
It is one of the deepest gorge in the world. It's length being 16 km and depth 4km. It is situated over the river Yangtze. It is easily accessible being China's premier hiking area. It has many ethnic inns dotted along it's way. It also supports rare species of plants and animals. It is declared UNESCO World heritage Site.