China is the second largest country in the world. It is one of Asian countries that is developing very fast. The history of this country is as vast, rich and colorful as its size. The recorded finding of China's history dates back to 3rd century BC. China was an imperial country. This imperialism stopped in 1912 when Chinese Communist Party took the control of the govt by revolution and civil war. China is a communist country known as People's Republic Of China at present. There are numerous historic, culktural and heritage sites around this vast country. Some of these are declared as world heritage sites by UNESCO. Almost everybody in the earth knows about Great wall of China. It is the iconic historic site of the Chinese nation.
Here Are 5 Spellbinding Historic Attractions Of China
1. Mausoleum Of Emperor Quin Shi Huang
Like great wall of China the terracotta army is also very well known historic thing of this country. This army is seen in the vicinity of the mausoleum of first emperor of China Quin.
This mausoleum is dated back to 3rd century BC. The complex is vast and beautiful.
Though exactly the grave is not located yet still archeological excavation is going on. There are other artifacts to see too. A UNESCO world heritage site in China.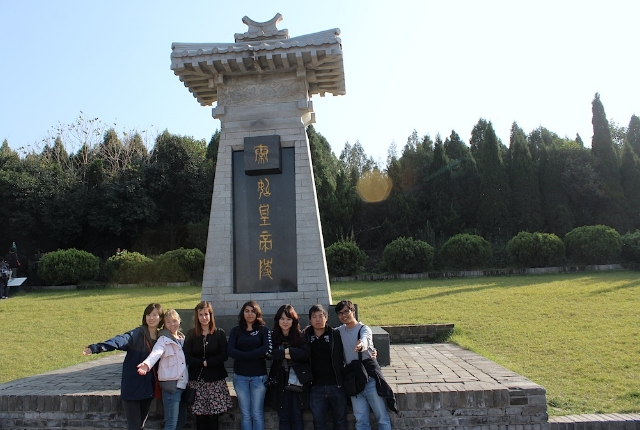 2. The Wall Of Pingyao Ming City
Everybody knows and wants to see the great wall of China during  visit of the country. But another historic wall though does not come close to engineering excellence still can be visited for its heritge. This wall was constructed in late 14th century by emperor Ming Hongwu.
The height of the wall is nearly 40 feet and it extends 6 kilometers in length.
The purpose of this massive and spectacular wall was to protect the city of Pingyao when it took up the responsibility of banking of the country at that time. One of the world heritage sites of UNSECO in China. Situated near Tiyunan, China.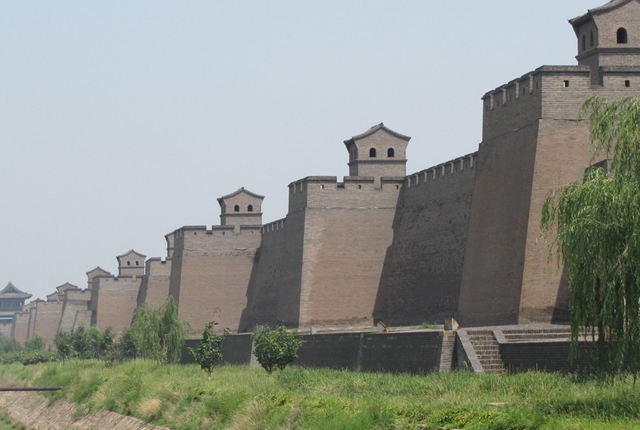 3.  Giant Buddha Sculpture Of Leshan
One of the greatest historic as well as cultural relics of China that stands for Buddhism heritage of the county.
This is a more than 200 feet high statue of Lord Buddha in sitting mode that is carved out of rock.
The work was done by a monk named Haitong on the slope of Lingyun mountain overlooking river below. It was started in 8th century AD and took almost 90 years to complete. This massive statute is a must visit site for history lover. If you can ascend steps then you can get close to the statue too.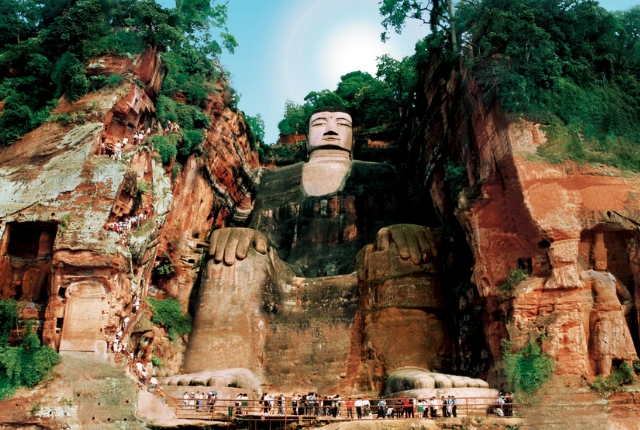 4. Jingshan Park
This park is situated in Beijing near royal palace. This park and the hill or mound  was established during the reign of Ming dynasty in 11th century. Later many renovations were carried out and  features added during reign of several other dynasties. The purpose of building the park was to protect Beijing the royal seat from evil spirits. Tourists can see attractions like last resting places of Qing royal family, the place where last king of Ming dynasty committed suicide etc. You can visit this place while touring the forbidden city.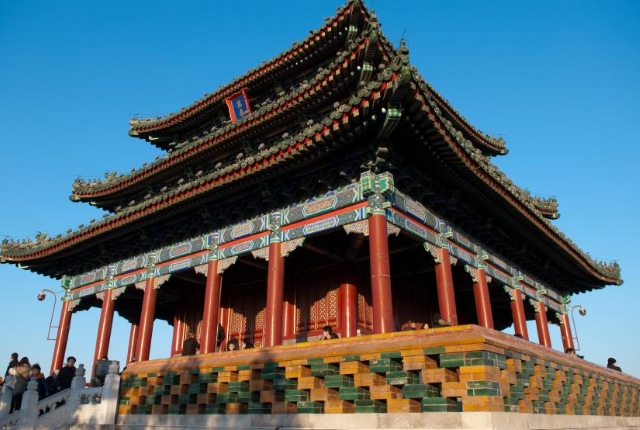 5. Rock Carvings Of  Dazu
China has several places or rocks or mountains where carved out figures mainly religious in nature are seen. This rock carvings of Dazu were done in 9th century during Tang dynasty under the supervision of a prefect of that royal power. After the demise of that dynasty the job was taken forward by monks , local artists and other religious people. The carvings mostly show sculptures of Lord Buddha of different shapes and sizes. Besides there are sculptures or statures that follow Confucius culture.
At present there are 50000 statues or carvings in the site to see. One of the world heritage sites of China declared by UNESCO.