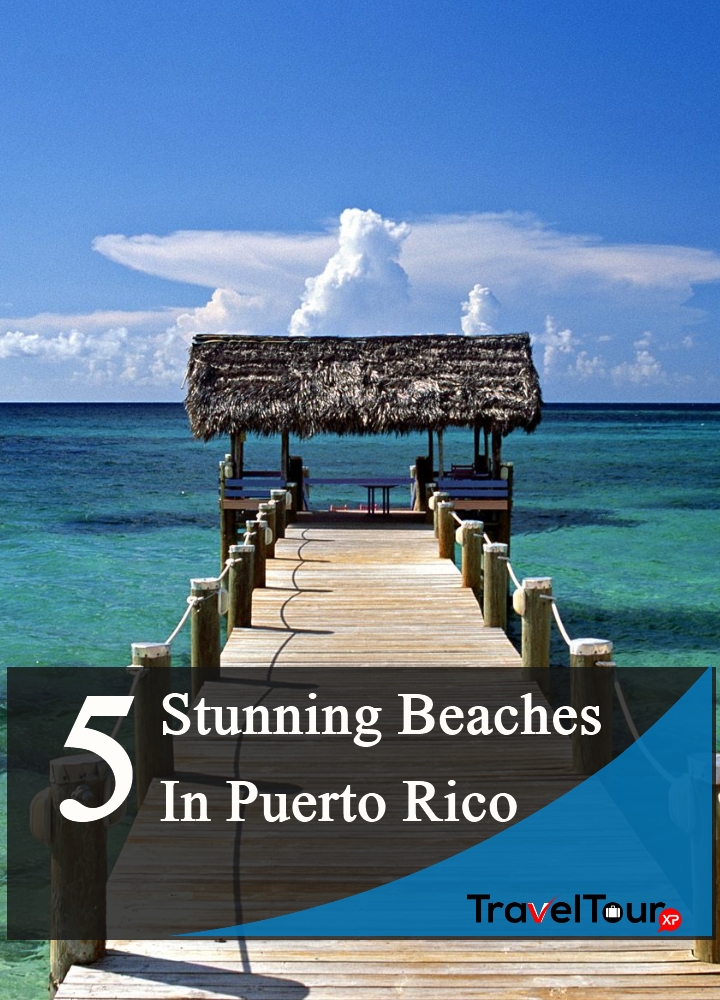 The sunny, Caribbean isle of Puerto Rico is one of the top tourist destinations in the world. Tourists crowd this island paradise to enjoy its vibrant culture and to relax on its dazzling beaches. Despite being pint sized, this Caribbean island boasts of over 270 miles of pristine coastline. The sheer number of beaches on this Caribbean isle is simply mind boggling. The calm waters which ring this island are perfect for swimming, snorkeling, surfing and diving. To know more about the gorgeous beaches on this tropical island, read on.
Here are 5 Must Visit Stunning Beaches in Puerto Rico:
1. The Idyllic, Boqueron Beach
Boqueron Beach, also known as Balneario de Boqueron, is a secluded haven in the vibrant city of Cabo Rojo, which is located in the south western part of Puerto Rico. A walk along the golden sands of this mile long beach is decidedly therapeutic. This stunning beach is located close to Cabo Rojo National Wildlife Refuge. The azure blue waters of this beach, which is crested by frothy white waves, is ideal for swimming and snorkeling. This public beach with its varied attractions is popular with tourists and locals alike. After an exhilarating day of fun and frolic at Boqueron Beach, visitors can head to the numerous shacks which sell freshly caught seafood, for a sumptuous and memorable meal.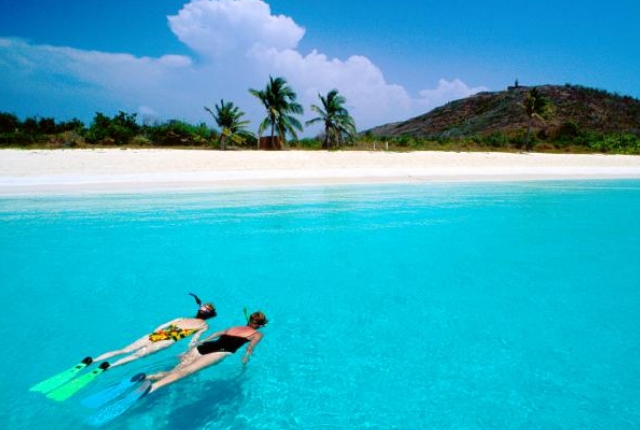 2. The Sensational, Steps Beach
Steps Beach is located close to the small coastal town of Rincon, on the western side of the island. This is one of the best surf beaches in Puerto Rico. The rich marine life which thrives in the warm, crystal clear waters off the coast of Steps beach makes it the perfect locale for snorkeling. The long summer months are ideal for snorkeling, while surf aficionados can head to this beach during the winter season, when massive crested breakers crash onto the coastline. Additionally, visitors to this beach can explore the small cement staircase which sits close to the water's edge (which gave this beach its unique name).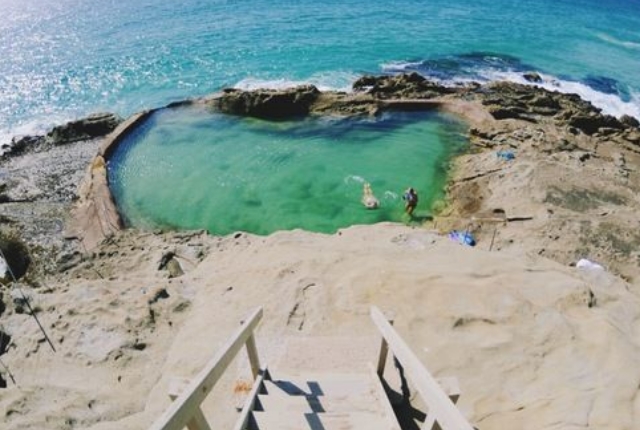 3. The Vibrant, Pinones Beach
Pinones beaches is the perfect place to experience the unique rhythms and flavors of this Caribbean island. This fun seaside hangout, is actually a series of sandy beaches which are punctuated by marvelous forest walks. This stunning beach is located just outside the capital city of San Juan. A walk along the 11 kilometer long wooden boardwalk which snakes its way through the lush mangrove forests, is an ideal way to explore Pinones beach and the surrounding areas. Biking and kayaking are popular activities on this beach. A trip to Pinones beach is incomplete without enjoying the local cuisine that is served in the numerous colorful food kiosks which line the fringes of the beach.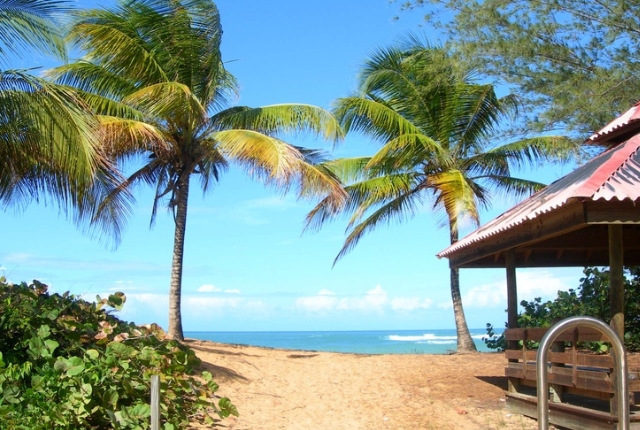 4. The Scenic, Navio Beach
Luminous aquamarine waters meets emerald green foliage at scenic Navio Beach, making this beach one of the must visit spots on this tropical island . This breathtakingly beautiful beach is located on Vieques Island. The best way to access this beach is to charter a tiny seaplane, which will drop visitors off on this emerald island. The horseshoe shaped Navio beach which its glorious stretch of powdery white sands is ideal for sunbathing, swimming and surfing. Navio beach is flanked by vertiginous cliffs and edged by swaying palm trees.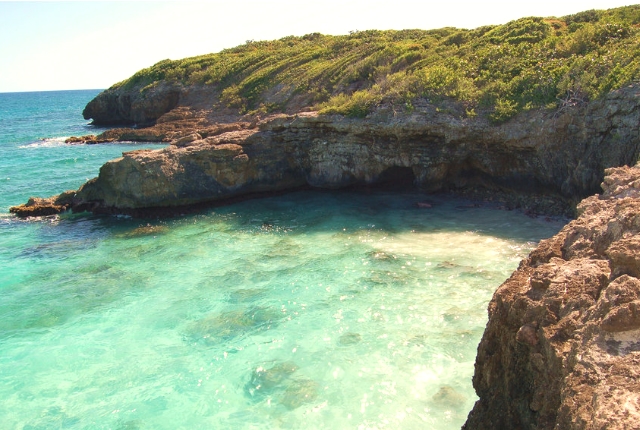 5. The Picturesque, Flamenco Beach
Flamenco beach which is considered to be one of the most beautiful beaches (not just in Puerto Rico but in the world) is located on the island of Culebra. This one mile long, horse shoe shaped beach is bordered by the Culebra National Wildlife Refuge. The turquoise blue waters of Flamenco beach lure visitors to enjoy a spot of swimming. Snorkeling and sunbathing are other popular pastimes on this beach. There are a number of colorful kiosks on Flamenco beach, which rent out beach umbrellas, tents and other beach accessories at a nominal rate.