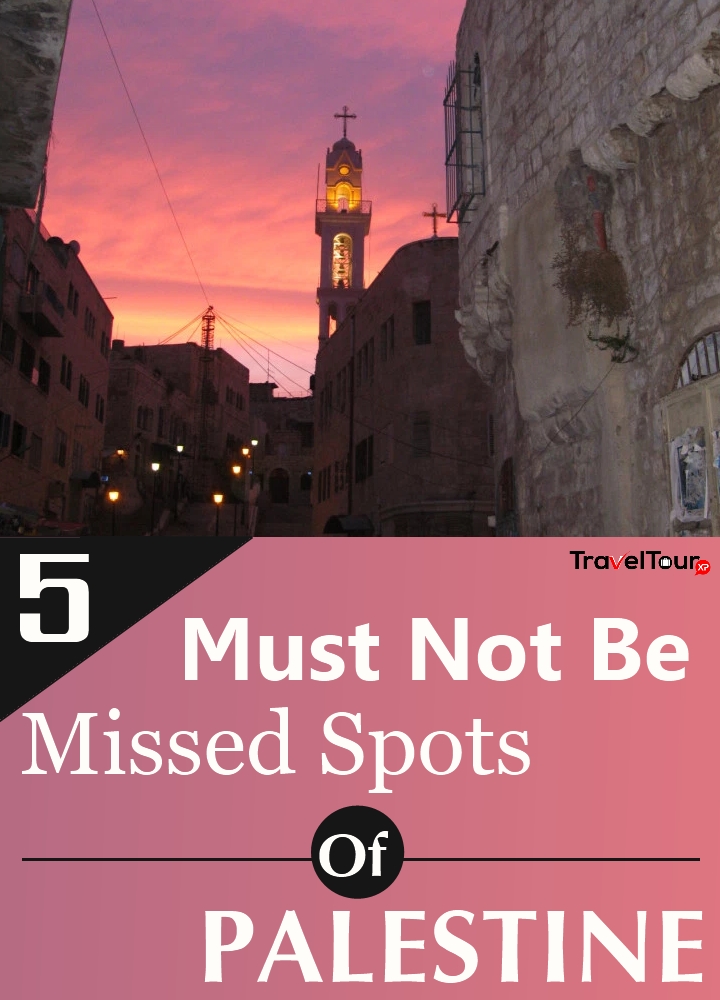 Palestine is a de jour country of the world. It was recognized as a state by 136 members of UN in 2012. Since then it has been designated as a non member observer state of UN. The name Palestine evokes images of old religious particularly Christianity related  historic heritage. It was long been occupied by Israel and Palestinians were at conflict with that country for long time. Now east Jerusalem is the capital of the new state. You can see several interesting places connected with history and religion in this country. Besides it has some sort of natural beauty also. Here is a list of spots you can visit while in Palestine.
5 Must Not Be Missed Spots Of Palestine:
1. Bethlehem
Bethlehem is perhaps the most coveted place for a tourist who is religious minded. If you are not that much religious still you can visit this place for its history and heritage. Everybody knows that Jesus Christ was born here. There is a nativity church on the spot where Jesus was supposed to be born. The church was built in 4th century. It suffered an accident that was why it was renovated a few centuries later. Beside this main church there are other churches of different nations, beautiful garden, tower with bell etc that you can visit in this city also. A UNESCO site of the country.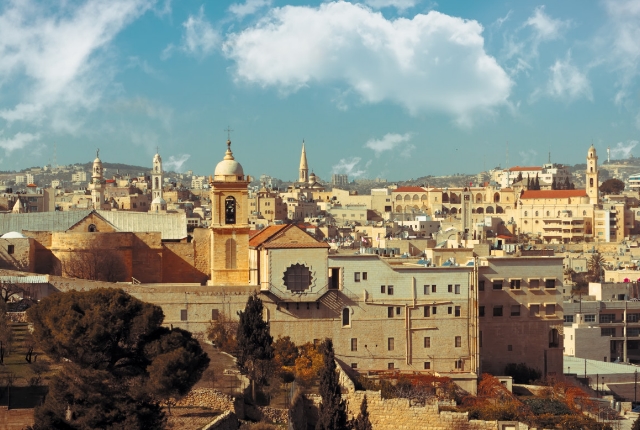 2. Jericho
Jericho is one of the oldest cities in the world which has its mention in Bible. In Jericho Jesus Christ stayed and some Biblical incidents had taken place too. In Jericho archeologists have unearthed remains of one of the oldest civilizations of the world. These ruins can be dated back to 9000BC. Besides in Jericho you can visit the famous Monastery of Temptation and Caliph's palace. This Caliph's palace was built in 7th or 8th century AD. You can see some amazing Islamic art and architecture of that era too.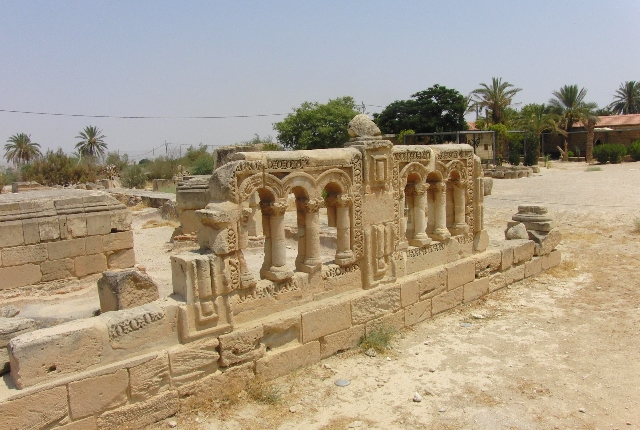 3. Sebastia
Sebastia located in the Nablus Governorate, West Bank is another very ancient spots of Palestine. This place had seen several historic incidents and suffered at the hands of historic figures like Alexander the Great. After it was devastated by Alexander the city was rebuilt by the Romans. Thousands of people used to live in the city under the rule of king Herod. Later it became a place of activity by crusaders. At present you can see remains of Roman as well as Byzantine era in Sebastia. Local people serve as guide to the tourists.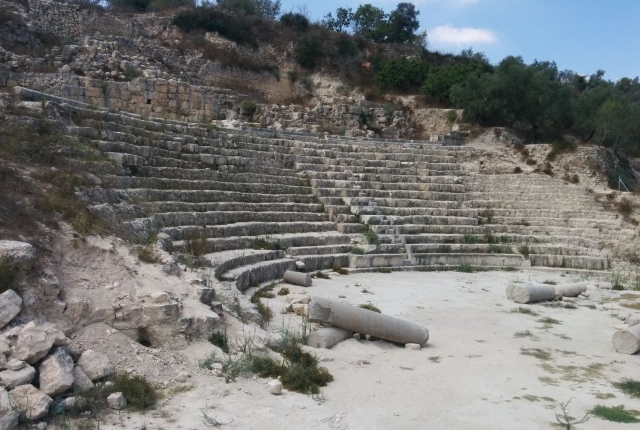 4. Ramallah
Ramallah is another old and great city of Palestine. It has gorgeous modern infrastructure and facilities like hotels, restaurants for visitors. There are great roadways and good transport facility too. You can visit historic sites during crusade in Ramallah. These sites like Tower built by French crusaders etc are mostly located in the old Ramallah. Besides there are museums waiting for tourists to visit. But the most striking attraction of Ramallah is the last resting place of Yasir Arafat. But it is said that his tomb will be shifted from Ramallah to Jerusalem soon.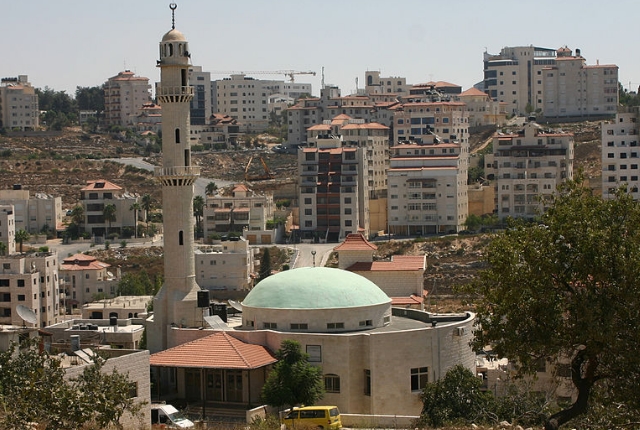 5. Akka
In Palestine if you want to stay close to the sea and enjoy its beauty and splendor from a port then Akka is the best place. Akka was known by the name of Acre. It was an important place to crusaders in their journey. In this regard it is also another old spot of Palestine. You can enjoy strolling through the narrow streets of old city. There are  buildings and structures of that time that you can visit in Akka. Moreover in famous restaurants of Akka you can enjoy a meal too.