Scotland the beautiful country with lakes, mountains, valleys, castles has some great islands also. These islands are also as beautiful and rich in natural beauty as well as historic and cultural heritage. Hebrides islands is one of such group of islands of Scotland. Hebrides includes Outer and Inner Hebrides. The isle of Skye is the biggest island of inner Hebrides. The history of human settlement on these islands can be dated back to prehistoric age, Later several other European cultures. tribes, clans particularly Norsemen entered and settled in Hebrides. It had influence of several Celtic people or clans also. Besides, Hebrides' natural beauty influenced many great poets and writers to write great literary works based on these isnd group. In a word these islands offer plenty of traveling opportunity to tourists who visit Scotland mainland.
Here Are 5 Magical Attractions In Hebrides Islands, Scotland:
1. The Trail of Bonnie Prince Charlie
It is already told that Hebrides was inhabited by different tribes and clans. Some of these clans had decided to help prince Charles Edward Stewart popularly known as Bonnie Prince Charlie to regain the throne of England. For this reason prince Charlie came to the isle of Eriskay in July 1745. Later when his entire effort or campaign went wrong he fled again to this Hebrides island, this time to isle of Skye. Now tourists can see several places connected with this famous prince in isle of Eriskay, south Uist etc. The whole attraction is called The Bonnie Prince Charlie Trail.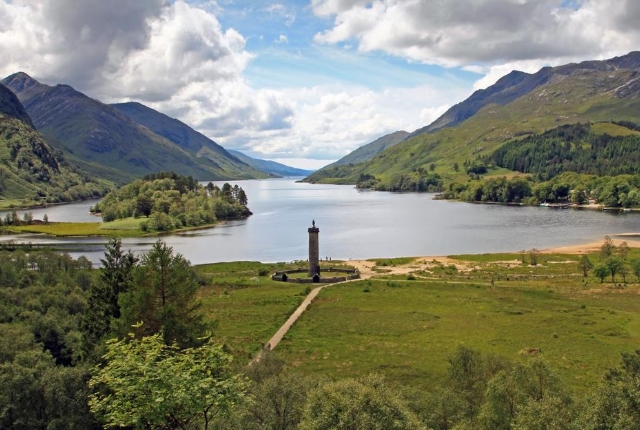 2. Dunvegan Castle
One of the great castles of Scotland that has interesting cultural as well as historic heritage behind it. This castle is situated on the bank of Loch Dunvegan. Built in 13th century the castle belonged famous Macleod clan. Apart from the medieval structure and picturesque setting the castle is notable for some valuable articles like old musical instrument like bagpiper, some paintings by famous painters, letters by author Sir Walter Scott etc. You can enjoy boating in the Loch also.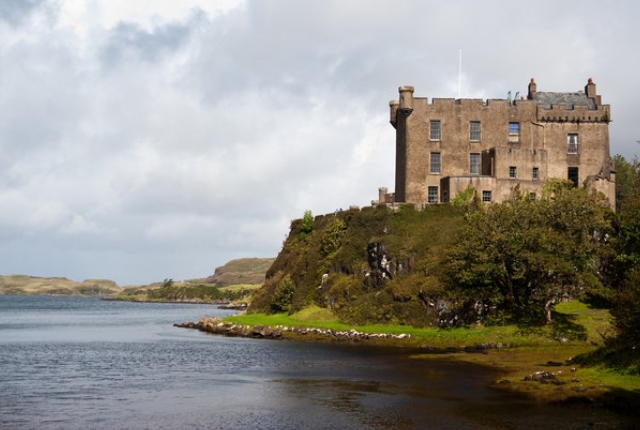 3. The Calanais Stone Of Isle Of Lewis
A site in Hebrides that resembles Stonehenge of England in nature. Here in isle of Lewis tourists can see 47 stones arranged in circular order. The specialty of this place is there are four other branches of stones that have come out from this circle. Together these have formed a perfect Celtic cross. This site is totally prehistoric and can be dated back to 3000 to 1500 BC. If you have visited UK and have seen Stonehenge then you should not miss this site in Hebrides.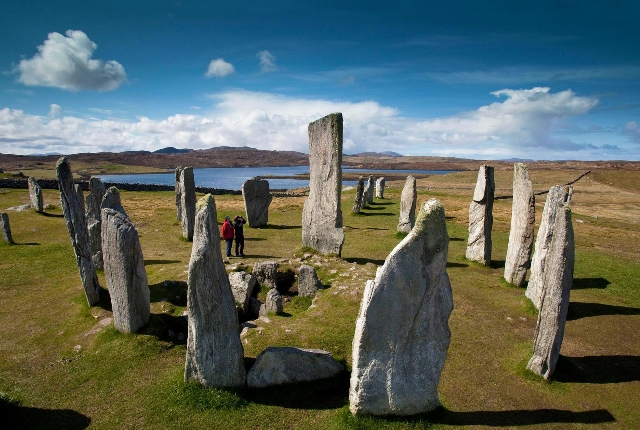 4. The Locations of Peter May Lewis Trilogy
Peter May is one the most popular writers of thriller, crime novels and other books of recent time. He has written some popular books centered around islands of Hebrides. A fan of those books particularly the Peter May Lewis Trilogy can visit the places where the incidents of the books have taken place. You can visit the villages of isle of Lewis depicted in the book Black House by the author. It is one of the favorite destinations of fans of Peter May in Hebrides.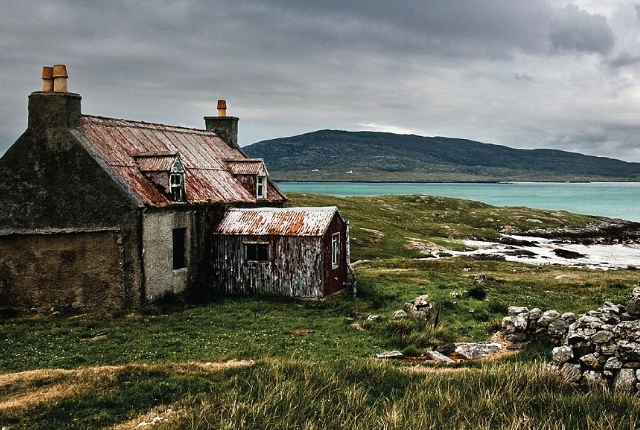 5. Historic Cathedral And Cemetery Of Iona Isle
Iona isle of Hebrides is the place that is full of historic and heritages places related to Christianity. The most famous attraction is the Cathedral of St. Mary, a 12th century granite structure that is frequently visited by the tourists. In vicinity of this place there is famous Cross of St.Martin. It is a Celtic cross of 10th century that stands 14feet. Other famous places include St.Oran's cemetery. This cemetery houses last resting places of several famous kings of Scotland. It is said that this cemetery has tomb of legendary king Macbeth also.