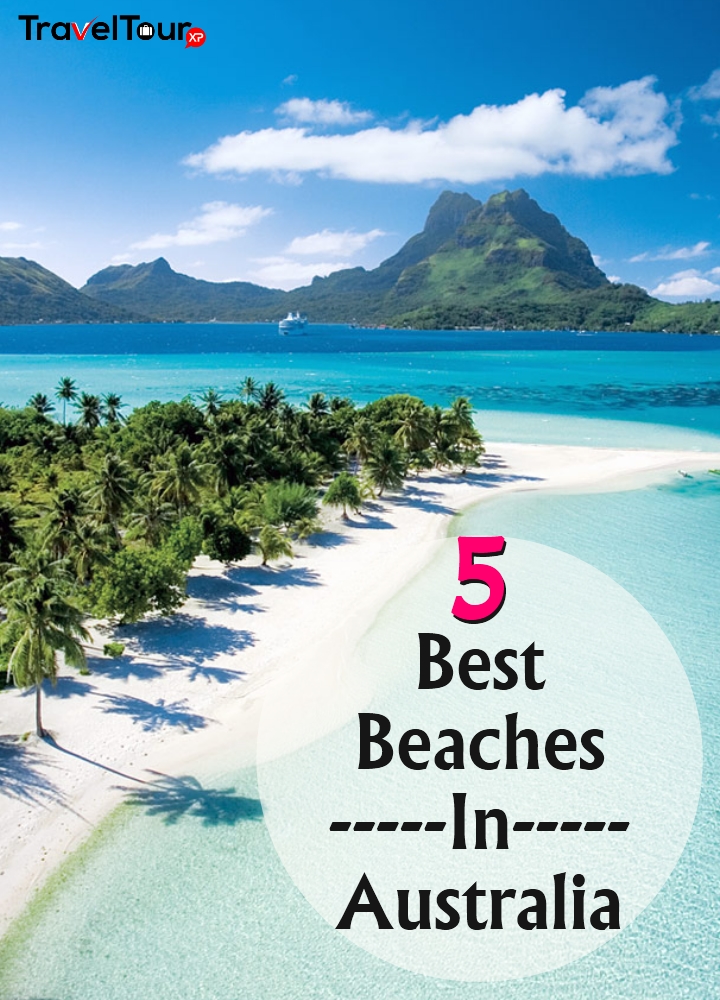 Australia is a home to some of the profusely beautiful and pristine Beaches.  Being an Island country, it has some of the longest sand covered coast line in the world. Australian Beaches are not only beautiful but  also clean and eco friendly.
Here Are Some Of The Best Beaches Of The Island Continent:
1. Whitehaven Beach, QueensLand
It is a 7 km stretch on the Whitsunday Island. Located in the heart of 'The Great Barrier Reef' and listed in the World's top eco-friendly beaches due to its pristine and untouched natural beauty. The entire stretch covered by white sand makes it a picturesque scenery. Dogs and prohibited and Cigarette smoking is not allowed on the beach. It was awarded as the cleanest beach.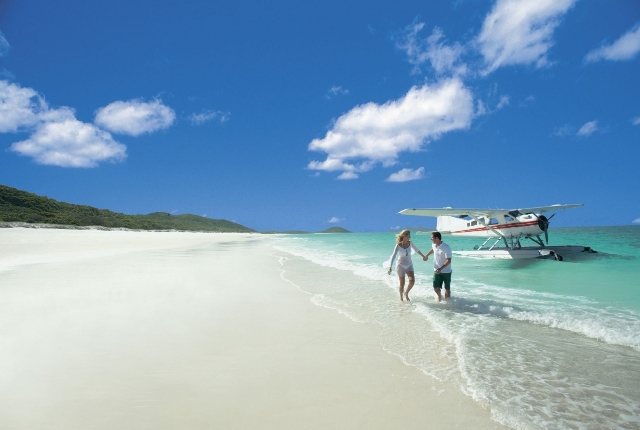 2. Bondi Beach, Sydney
The classic beauty of Sydney, Bondi is famous for its glorious sunsets and turquoise waters. It is the most visited beaches of Sydney and also busiest throughout the year. You may just walk, stroll, swim and also surf.  It is also termed as one of the popular culinary spots and has variety of Italian and Australian dishes. Events such as Flickerfest (Australian Film Festival), Sculpture by the sea and World Environment Day are hosted on the beach every year.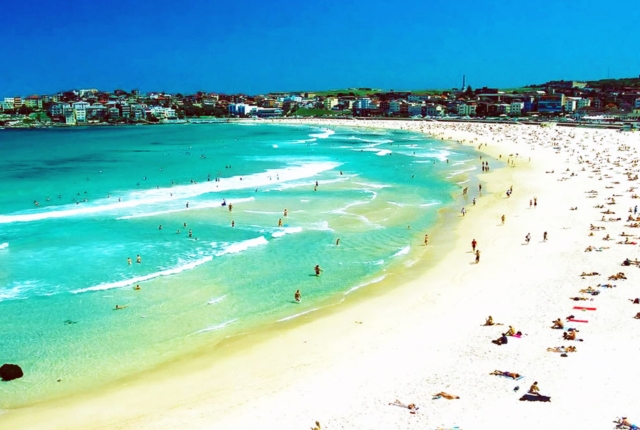 3. Cable Beach, Broome
Located at Broome in Western Australia's Kimberly region, Cable beach is a 22 km long stretch of white sand and  crystal clear water. Camel rides are offered on the beach during sunrise and sunset. Gantheaume point on the southern end is an ideal site for watching Dolphins and Whales. Dinosaur footprints are found on the rocks here which are estimated to be 130 million years old.  Box jellyfish is found between November and April. There are warning signs are put up on the beach which are to be strictly to be followed by the visitors to avoid any injuries by the jellyfish.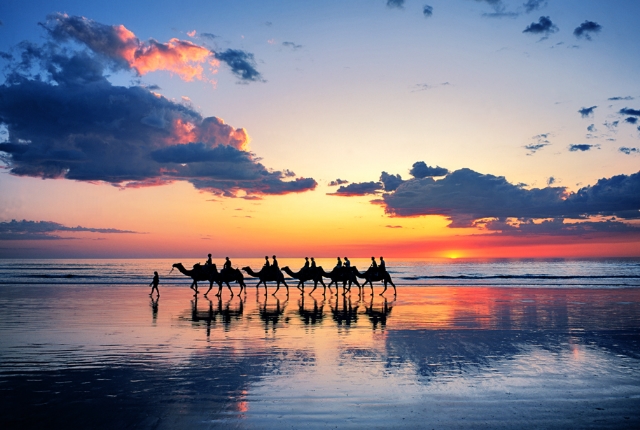 4. Byron Bay Beach, New South Wales
Bayron is one of the best and a spectacular coast you will find in Australia. Apart from the Sand and Surf, you will also having Kayaking option in the majestic rain-forest. You may also try paddle-boarding  and a ride in the hot air balloon. Visitors are also found swimming and fishing at the coast. Byron is all about relax and enjoying your trip to the fullest.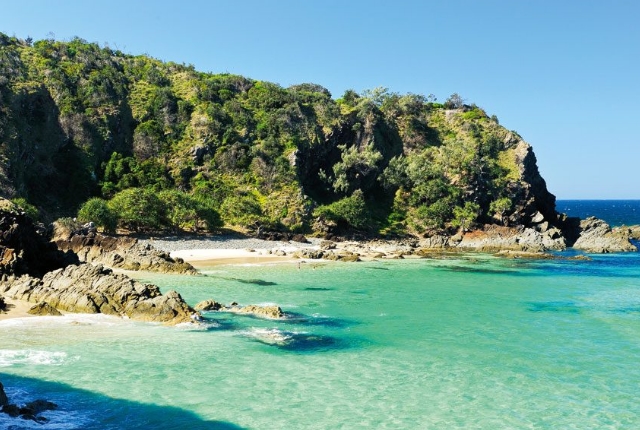 5. Noosa Main Beach, QueensLand
There are group of beaches in the Noosa Heads and the Noosa Main beach is the most popular among them. It is one of the few beaches in Australia facing North hence a safe destination for surfing and swimming.  The beach is an integral part of the Noosa National park. It is a an ideal surfing spot as you will rarely find waves even a meter high favoring the inexperienced surfers.