Though small in size but Kuala lumpur is one of the most vibrant cities in the world. Amalgamation of diverse custom and religion including Malay, Chinese, Tamil, Islam, Christianity, Hinduism and Buddhism has given this city a rich and colorful culture and heritage. As tourism is the high priority here, so this capital city of Malayasia serves everything to satisfy all your senses. Be the witness to the magnificent and revolutionary towers and skyscrapers or if you are a shopaholic then shop unlimited in the spectacular shopping destinations. If you are a foodie you can satisfy your taste-buds with mouthwatering street foods or if you just want to feel the close vincity with nature for mere refreshment you can also pay a visit to the theme park and the list doesn't end here and there are lot more to do as this city doesn't disappoint anyone.
So before you get into any dilemma what activities you want to experience in this trip let us enlighten you with a compile list of 8 fun things to do in Kuala lumpur.
Here Are The Top 8 Fun Things To Do In Kuala Lumpur:
1. Pay A Visit To Petronas Towers:
Your trip to Kuala lumpur will be incomplete if you don't visit the Petronas or twin towers. 175 meter from the ground level, these 88 storey skyscraper buildings are the tallest in the world. There is also a Sky-Bridge that joins the two towers and also offers you a breath-taking view of the city wide spread. This is the reason millions of people from all over the world gather to witness this outstanding architecture and to click stunning pictures; it's a hub for selfie-lovers. And this is not all, along with the towers there is also an adjoined park that offers colorful fountains that is also a treat to watch.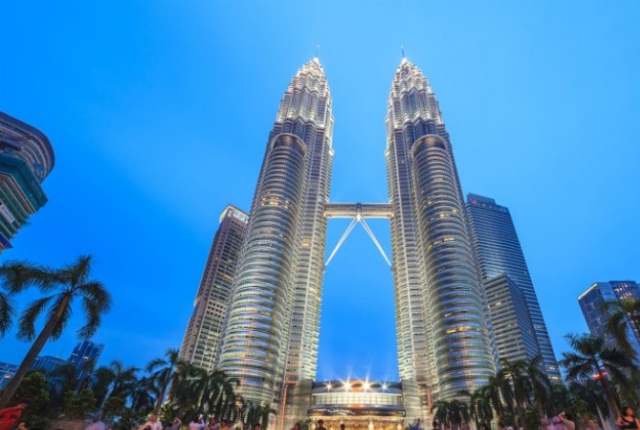 2. Shop At Central Market:
Pasar Seni or Central Market in Kuala Lumpur is known as a cultural landmark and a well known tourist attraction. Located near Petailing Street this place was a wet market that used to sell meat, veggies and fruits but later it is formed into an outlet for handicrafts. Another reason you should stop by here is that products are cheap here and has traditional touch. You can go for embroidery arts and crafts, batik, sculptures and souvenirs. Along with the shopping if you want taste the local delicacies, just go to the upper floor that has a food court to satisfy your cravings. This is also a nice place to know the art and culture of the country as various artistic community gathers here for musical and street performances.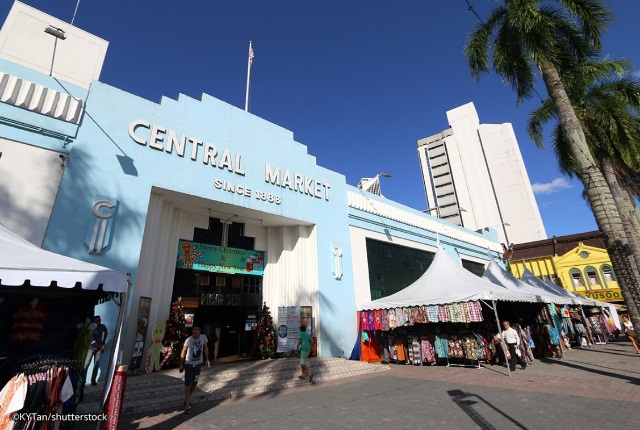 3. Enjoy Street Food At Hutong:
If you are at Kuala Lumpur and want to enjoy some awesome local delicacies then you shouldn't miss this place. Though there are numerous food courts in various malls but Hutong in Lot 10 Mall is one of the places to satisfy your taste-buds with local cuisine. This is actually formed by selected local street vendors who sell their food here. The most adorable thing about this place is that under one roof you can relish an array of various authentic and lip-smacking Malaysian dishes and you don't have to hop over one place to another for a complete meal. Some of the famous food you must try can be noodles soup, fried noodles, meatballs, roasted meat, oyster omelet, dumplings etc.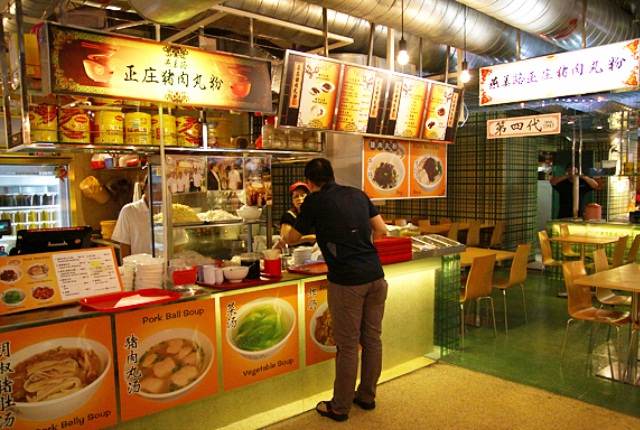 4. Get Refreshed At Sunway Lagoon Theme Park:
If you want to get some refreshment along with your friends and family then this is a great option to go for. Located a bit outside the city, in Petaling Jaya, Sunway Lagoon Theme park includes Water Park, Amusement Park, Wildlife Park, Scream Park and Extreme Park. Here you can enjoy at various adventurous rides, surf pool, play interactive games etc. among all these if you get hungry then there is also an arrangement for dining even you can buy souvenirs in this place.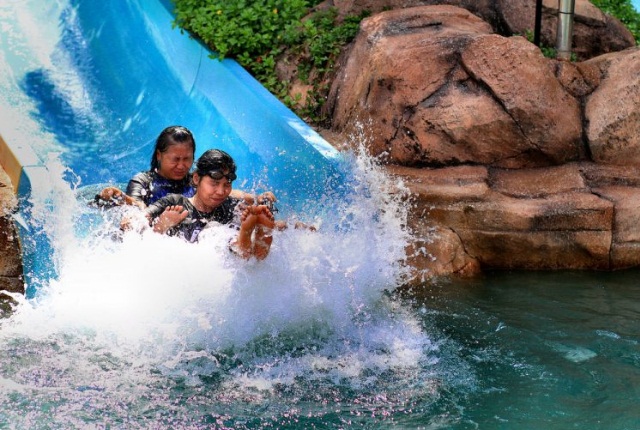 5. Rock Climbing In Batu Caves:
This is also a must see place in kuala lumpur, which you don't want to miss is Batu Cave. Located at 11 km north from the city, this is actually a 400 million years old hill, made of lime-stone. This place is popular for it's colossal gold statue of a Hindu deity, which takes almost 272 steps to reach at the top. Millions of people from all over the world gather here to be witnessed and celebrate a colorful festival named Thaipusam. The limestone cliffs and caves also attract tourists and people who love rock climbing can climb here for it has more than 160 climbing routes.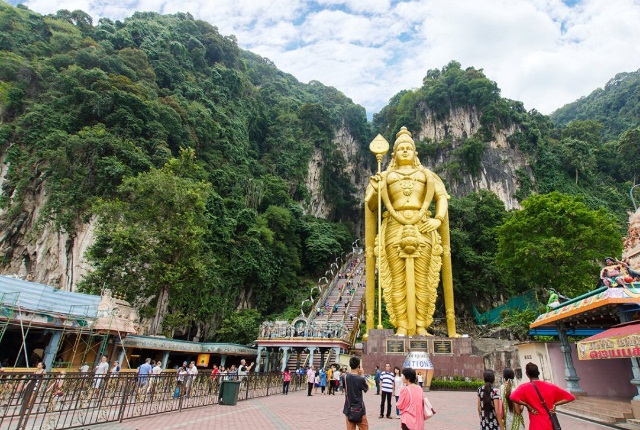 6. Dive Into The Depth In Aquaria KLCC:
Another place that adds an extra feather to the crown of Kuala lumpur's beauty and wonder is Aquaria KLCC. Spread over 60000 square feet along with a deep tunnel of 300 foot this place can be called Oceanarium. This place preserves over 5000 species from the sea world which you can observe closely here. Surrounded by water on three sides Aquaria KLCC provides a set up trip from land to sea and let visitors to be enlighten about the Malaysian marine life as they can see them closely and also educates about the importance of their conservation.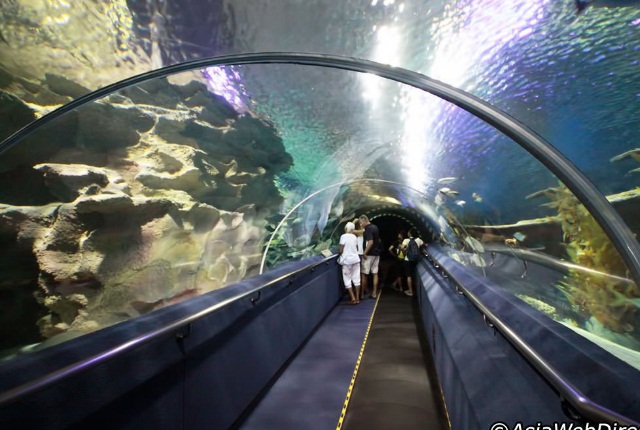 7. Go For A Night Out At Golden Triangle:
If you are a party animal then you can find heaven here at The Golden Triangle. This place is especially known for amazing nightlife you can go for clubs, bars, restaurants or hotels. Though the place is spread over many streets but the heart of the place is around Jalan.P.Ramlee. Here you can party all night and relish various drinks which are available in array of different types. Meanwhile people who love shopping also hit the shopping centre.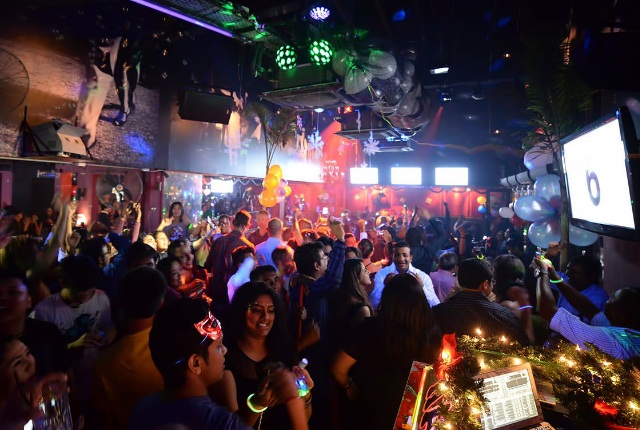 8. Relax In Kuala Lumpur Bird And Butterfly Park:
If you just want to take some break from the chaos of the city life and relax in the close vicinity of nature then spend some time in Bird or Butterfly Park. These two parks are located side by side so you can easily stroll from here to there. The bird aviary preserves more than 3000 birds along with numerous local flora and fauna that rejuvenates your body and soul. Some of the bird species are so friendly that they even sits on your shoulder or on hands if you offer them food. While on the other side the butterfly park is a home to 120 types of butterfly. This place is build like a forest which includes pond, walkways etc. both this parks educate visitors about the life cycle of these species, their importance and also emphasizes the conservation of wildlife.