Uganda, a home to gorillas and chimpanzees is the place where East and West America meet. Though it doesn't attract mass tourists it is rich in lush green forests, mountains, breathtakingly beautiful rivers, and has a diverse culture and wildlife. It is also called the Pearl of Africa. Visiting Uganda will also give you the opportunity of rafting at the source of River Nile. If you are excited to plan your next trip, here is our list of its top 5 places which you should not miss.
1. Kibale National Park
This is the best safari park in Africa to do Chimpanzee trekking. It is one of the most beautiful tropical forests of Uganda. You will find 12 different species in the forest other than chimpanzees. Some of them are red colobus monkey, olive baboon, and black & white colobus. It is also a home to 325 beautiful and amazing bird species. The best months to go hiking in Kibale National Park are June, September, and November to February. The amazing flora and fauna with such diversity of wildlife will surely keep you entertained throughout.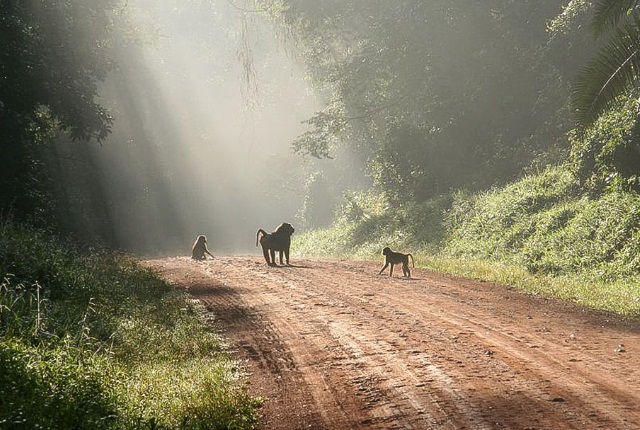 2. Ssese Islands
Ssese Islands are one of the best natural gifts of God in Uganda. The most famous islands there are Buggala Island and the Bulago. It is best when you want to just relax and chill out for a day. This is the perfect place for tourists with their sun kissed sandy beaches; nature walks on private islands, horseback riding, and some refreshing water sports. You can also go for mountain biking and just explore the islands. Tourists also go for hiking there generally to visit villages. With developments in infrastructure, this place is emerging as a growing tourist spot.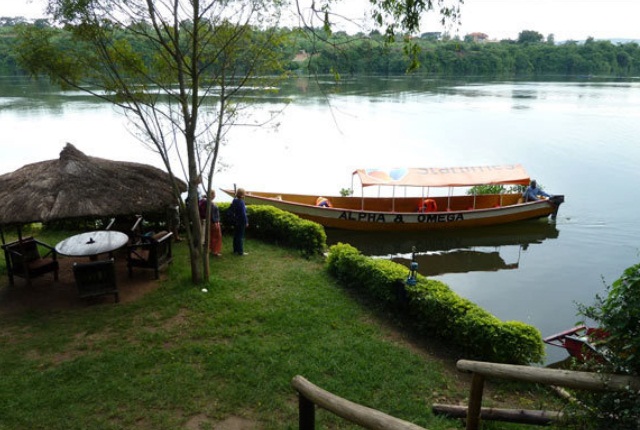 3. Rwenzori Mountains National Park
Just kilometers away from the equator Rwenzori Mountains National park has a breathtaking view of glaciers, lakes and waterfalls. It is a UNESCO world heritage site. This third highest mountain of Africa is covered from alpines. It is the permanent source of River Nile and has many fast flowing and beautiful rivers. You can go hiking and reach Margherita in about 9-12 days which is its highest peak or you can choose to go for nature walks in Bakonzo villages. This park is a home to around 217 bird species and 70 mammals. With its scenic beauty and charm, this place will definitely not leave you disappointed.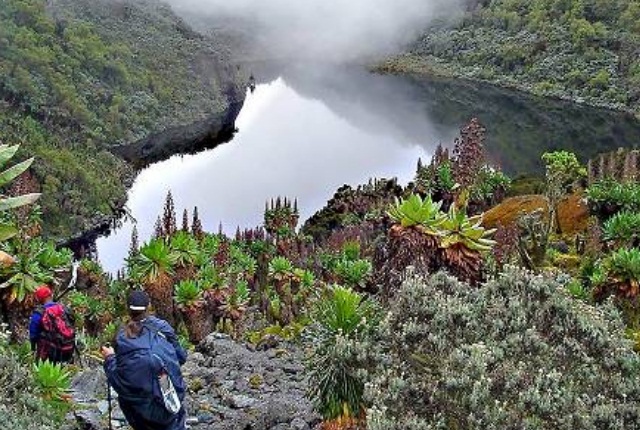 4. Lake Victoria
Lake Victoria was discovered by Europeans when they were searching for the source of River Nile. It is notable that it is the largest tropical lake of the entire world. Supporting Africa's inland fishery there are plenty of things you can do there. Although it is not possible to go swimming in this lake as it carries certain diseases, tourists go there to enjoy other things around it like to relax in their fine resorts or to feed chimpanzees in Ngamba Islands. You can also see the source of Nile in Jinja.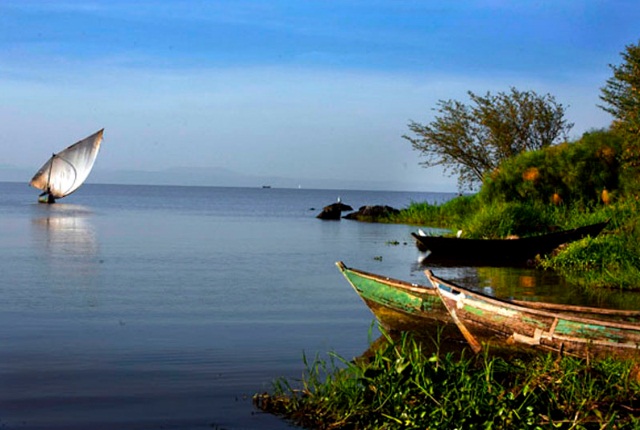 5. Kasubi Tombs, Kampala
This is another UNESCO world heritage site. It is the burial ground of the royal families of Buganda Kingdom and so is of great significance to them. A lot of rituals are frequently performed there. It was first built as a palace in 1882 and later converted to the tomb after its king's death. This place is a great example of creativity. The main significance of this place in its spirituality and believes. Although most of the tombs were destroyed in an arson attack in 2010, their government is determined to rebuild them.