Cameroon, also widely popular as 'Africa in miniature', is an exotic Central African nation present on the Gulf of Guinea. This amazing African country is an abode of a varied wildlife. The northern area of Cameroon has expansive desserts, beautiful savannah, and lovely lakes. The southern region of the nation is blessed with enchanting beaches and breathtaking rain forests. Yaoundé is popular as the capital of the country and Douala is the largest city attracting lots of tourists to view various ecotourism destinations. Also, you can find gigantic volcanic mountains, exquisite rivers, and picturesque grass-fields in the western and southern areas of this African nation. So, Cameroon offers you several interesting activities to enjoy when visiting it. Let's have a look at them.
Find Below 10 Amazing Things To Do In Cameroon When Spending Your Vacations In Africa:
1. View Foumban's Colonial Structures
Foumban is a city in Cameroon well-known for its rich culture. You can find here various traditional, old structures dating back to the German colonization era. Make sure you visit the Royal Palace of Foumban, which is famous as one of the most ancient palaces in the Africa. Currently, this incredible palace is inhabited by the Sultan, who is well-known as the 19th ruler of the Bamoun dynasty that is in existence since the 14th century. Also, visit several amazing museums to watch wonderful traditional arts and culture when in Foumban.
2. Enjoy Gorilla Safari
Lobéké National Park is an abode of families of western gorillas. To get the best opportunity to watch graceful gorillas, you can stay in a specially designed watchtower for a night and watch amazing gorillas. Besides enjoying the gorilla safari, you can also spot giant forest hog, wild buffaloes, elephants, red river hogs, and unique bongo antelopes in Lobéké National Park.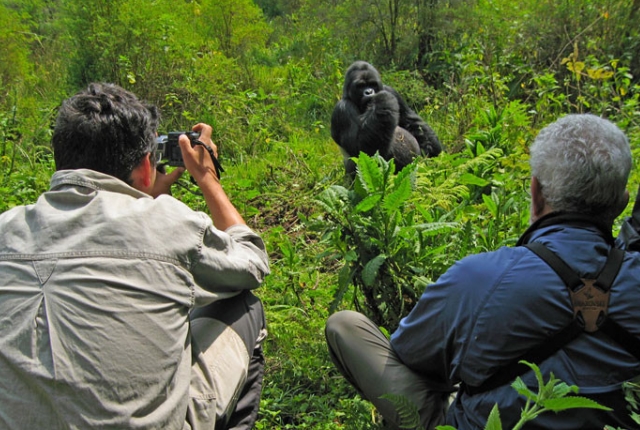 3. Explore Local Fauna At Limbé
Discover beautiful fauna in the botanical garden in Limbe Botanic Garden, which is popular for being established by the Germans in 1892 for experimenting trial plantations of exotic crops, such as cocoa and rubber. You can explore these fragrant gardens and delve into wonderful botanic culture of Cameroon here.
4. Drive On Central Highlands
Drive a four-wheeler and discover the spectacular scenery of the exquisite central highlands in the Cameroon. Begin your drive journey from the Douala. As you drive to the Nkongsamba, you can watch enchanting lush green valleys and magnificent waterfalls. In the evening, you can click photos of eye-catching purple and orange skies.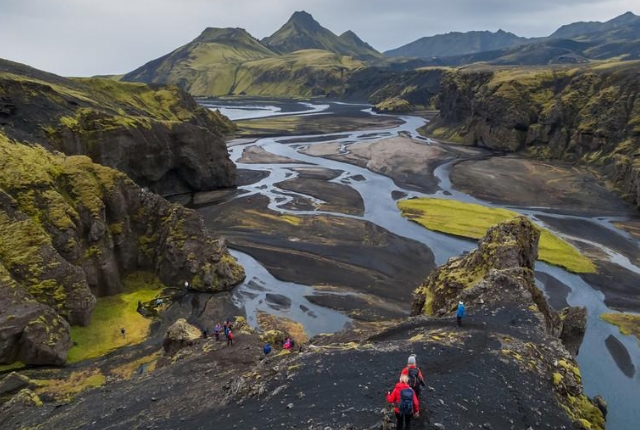 5. Rock Climbing And Hiking
If you love performing amazing adventures, then travel to Maroua to explore various peaks in its vicinity. It is located at the base of the Mandara Mountains. Enjoy hiking along the beautiful natural trails. In the Mindif, you can find a rock well-known as Le Dent de Mindif which is a popular for enjoy rock climbing activity.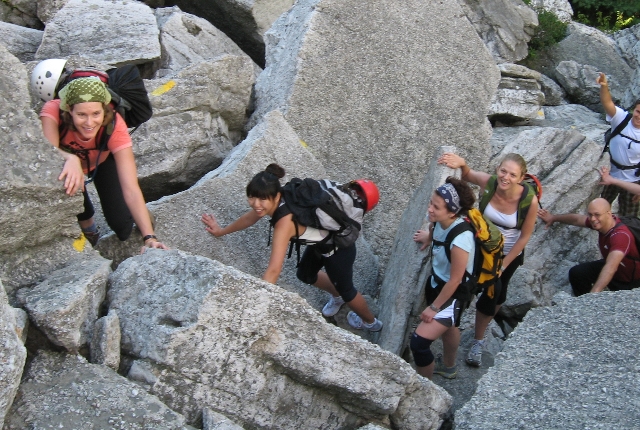 6. Spot The Rare Black Rhino
Visiting the Bouba Ndjidah National Park on the banks of the River Mayo Lidi offers you a wonderful opportunity to watch the rare black rhinos. These West African black rhinos suffer extinction threat. Also, spot elephants, buffaloes, and lions in this fantastic park.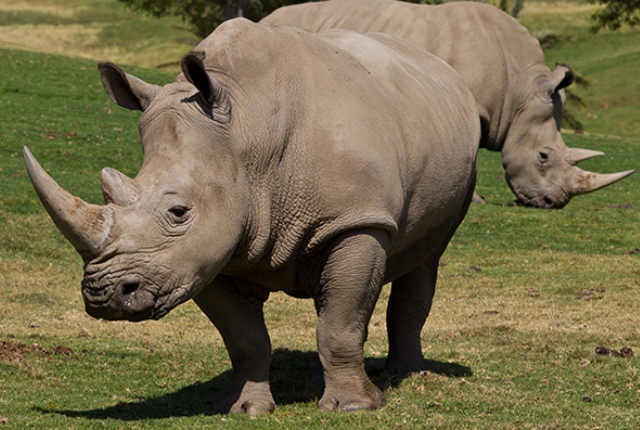 7. Climb An Active Volcano
Mount Cameroon, which is about 4,095 meters tall, is popular as the tallest mountain in West Africa. Also, it earns the fame of being the tallest active volcano in Africa inviting several mountaineers to explore it. Set your base in Buea, an adorable colonial town, and then begin climbing this great mountain. It would take you three or four days to reach the peak.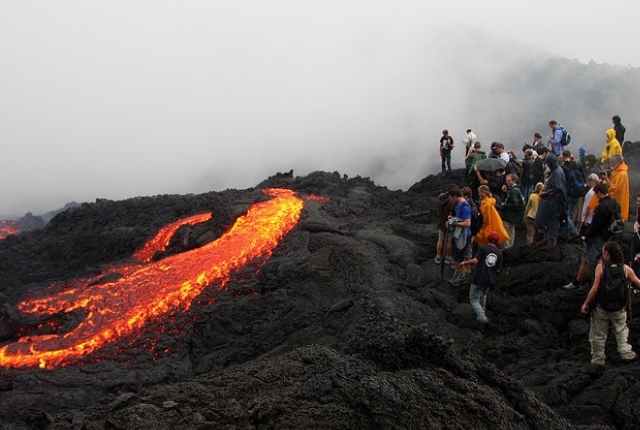 8. Wade Through Waist-High Pools
Korup National Park, a diverse and the oldest forest in the Africa, offers you a fabulous opportunity to navigate through the waist-high water pools and spot wonderful flora and fauna. Spot Afrothismia korupensis, a rare plant in Cameroon, red-necked rockfowl, and unique short-tailed drill monkey in this incredible national park.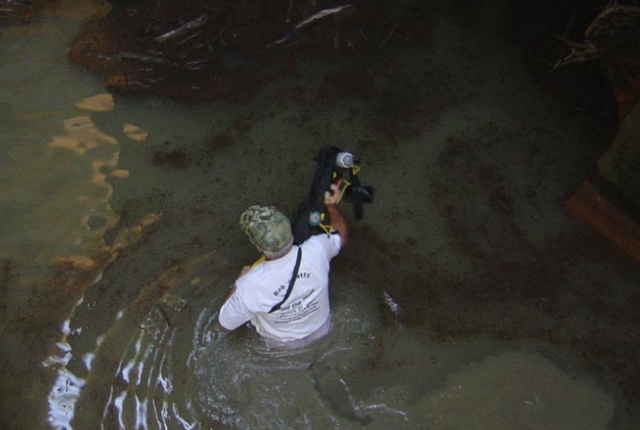 9. Watch Exotic Birds And Animals
Northern areas of the Cameroon offer you an enriching experience to discover wonderful and rare birds and wildlife. Watch several antelopes in the Kalamaloué Reserve. Also, spot snuffling warthogs and wild monkeys. Heading to the southwest, you can find tall elephants and proud lions wandering in the fabulous Campo Game Reserve. If you are a birder, don't miss visiting Waza National Park to get a glimpse of eye-catching birds, such as rare crested cranes, beautiful eagles, and endemic marabou.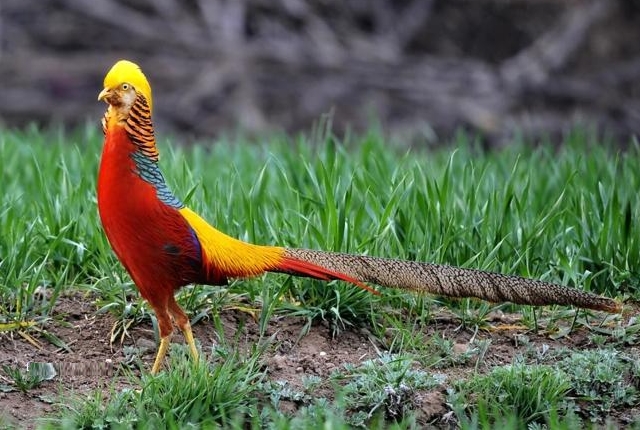 10. Tour Through Yaoundé
Yaoundé, well-known as the bustling, green capital of Cameroon, offers you an opportunity to explore wonderful local arts and crafts by visiting Benedictine Museum of Mont-Febe. Here you can also find an impressive collection of masks. Also, plan to visit the National Museum of Yaoundé to watch appreciable exhibits in Cameroon.
Now that you know these ten interesting things to do in Cameroon, make sure you enjoy each one of them when spending your vacations in this beautiful African nation.