Apostle Islands are formed of 22 islands. These islands are also identified as 'The Apostle Islands National Lakeshore'. Here you can find diverse indigenous flora. One can also find the species of plants, which are on the verge of extinction. The islands have a unique ecosystem. The most amazing part of these islands is, that they provide habitat for migratory birds. Various natural caves can be found in this area. Another important fragment of these islands is, its ancient native civilization, which was established around 100 BC.
5 Things To Do In Apostle Islands:
1. Raspberry Island Light House:
The light house has a history of its own. It underwent renovation twice to fulfill the requirement of that time. Thus the light house, which you can see today is much different from what it was built originally. The original light hose was big enough for a family of one keeper. But, he needed assistant; so his wife took over the tedious job and was paid well. This continued till the third keeper was blown away by sea storm. Thus, the light house has seen and lived through adventures. One can visit there between 9.00 a.m. to 4.00 p.m. by the Cruise service provided by the islands.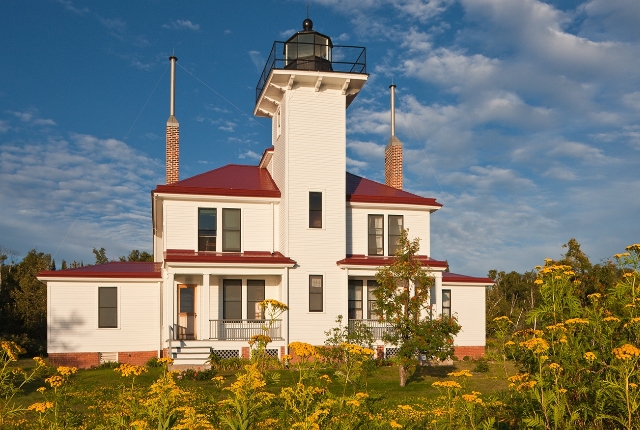 2. Meyers Beach:
The beach is most appropriate for those who wish to get into the water and swim. There is a paved road for parking the vehicles. One can also plan a picnic or beach combing. For those who like water sports, sea kayaking is a nice option. It is about 2 miles ride. The people can paddle and return.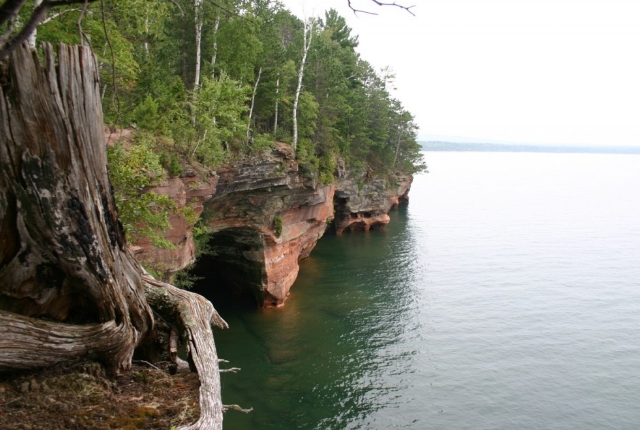 3. Bay Field Peninsula Sea Caves:
These Sea caves are situated on the Devil's Islands. The physical and chemical processes of wearing down of the limestone on these islands gave rise to these remarkable features. The red sandstone is the main feature of these caves. It appears to be hemmed in between the azure blue lake and bright green green forest.
During winters, the appearance of these caves vary drastically. The lake freezes, giving it a white color. This frozen lake acts like a bridge to connect the mainland to the island. Inside the caves spikes of ice are formed. These spikes form various creations that are attractive and are glistening like crystals. The interesting part being they are ever changing.
Note: Please check the forecast before heading towards the cave. The rough sea can be dangerous. As far as possible, don't take chance with the ice and even if you proceed be careful of the cracks.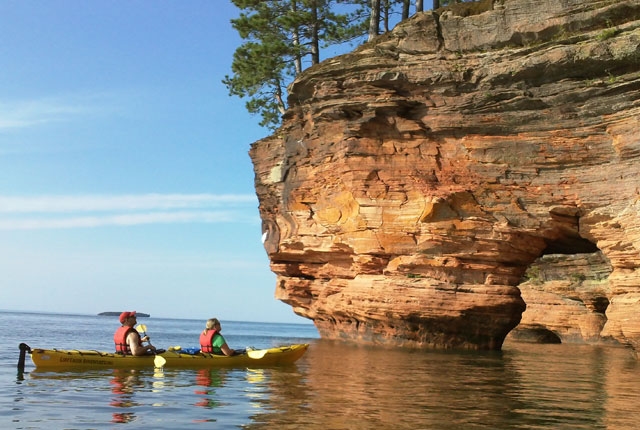 4. Lost Creek Falls:
These are extremely easy to reach from Cornucopia. The best time to pay visit to these falls is Spring. It is safe and nice trail surrounded by nature and different sized falls. And if you goo at right time, there will a treat for you from nature of raspberries, thimble berries, and more. You can simply grab them and have them fresh from tree.The waterfalls here allow you to walk behind them. The trail is now improved with spreading of gravels and made it into a broad walk.Do not forget to carry bug repellents, as you are going into woods and a camera to capture beautiful nature.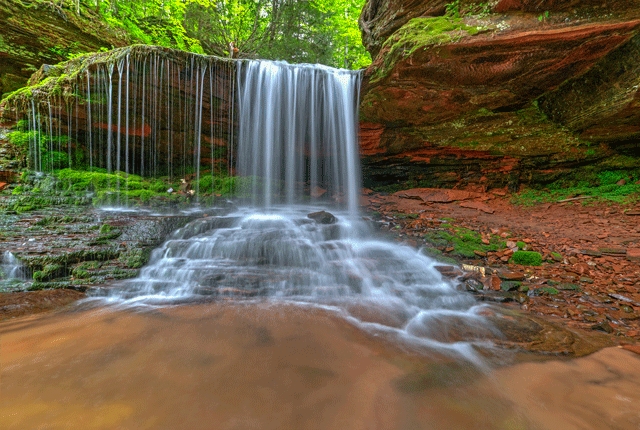 5. Seven Ponds Winery
Earlier it was called 'All Sisters' Winery', situated in Bayfield; is spread over 150 acres with seven ponds, Apple Plantations and a Vineyard. They make wine out of the grapes grown in their vineyard. They are producers of red, white and rose local wines. You can also go for wine tasting and keep the glass as memento. They also allow the visitors to take a walk to sight-see the ponds and the plantation. You need to check with them for their schedule of spraying.