In the same way as no one can stop the future, no one can tame death. Therefore, why should you not try out everything that you haven't done yet? It is a big world out there and there are lots of things to do and innumerable places to visit. From wildlife to cityscape, natural wonders to man-made masterpiece, the choices are seemingly never-ending. It will happen that something will always keep you from making a visit but it is all on you whether to visit now or to never see them again but now the question arises, what will you visit? Although there are countless places to visit and all are unique in their own way but today you are going to come across 5 best places of French Polynesia. These places are worth visiting for many reasons that are mentioned in this article. Simply go through them and find out whether you will wait or visit now.
Here Are The 5 Top Places Of French Polynesia:
1. Bora Bora, French Polynesia
Call it bora-bora or a visible paradise, it is a Ferrari of exotic locales dripping with luxury and dotted with glass-bottomed bungalows boating endless vistas of aquamarine sea and the active volcanic peaks in the center. Although, the visiting here may take huge amount of money but once visited, it is like a dream come true. The location of the island in the middle of the huge pacific sea ensures you to leave all your worries, stress and enjoy every moment of being here.

2. Rangiroa
Rangiroa also called as "Infinite Island" is one of the biggest atolls throughout the world. Around Rangiroa, you will get to see hammerhead sharks, tigers, eagle rays, green turtles and sharks. Visitors often come here for its famous wine as it is a hub of wine industry. There are several other things to visit here but that you can only come across once you land up here.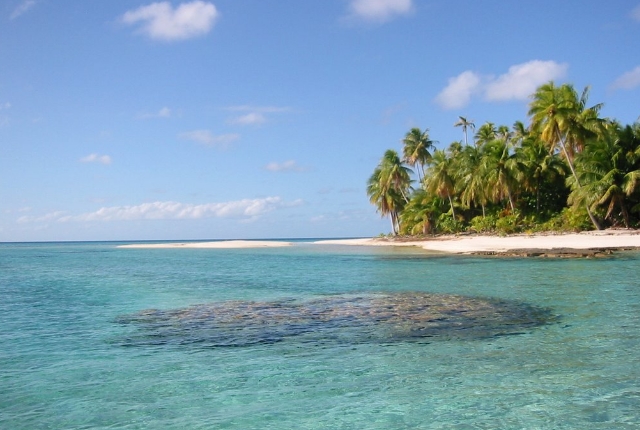 3. Mo'orea
With only a short distance from Tahiti, Mo'orea is an abode of numerous white beaches, luxurious resorts, topical holidays and several intensive blue lagoons. To make your trip even adventurous, you can rent some wheel and head towards Opunohu valley where you may get to see various hidden Indiana jones forests. There are deep bays that can be enjoyed and shallow sandy areas which are fed by string rays and reef sharks.
4. Nuku Hiva
Best suited for adventurers, visitors often come here for hiking and idling through the jungles. It makes a perfect destination for those who want to see many things at the same place. The desolate roads, natural wonders, volcanic cliffs and thousand foot waterfalls are something that must not be missed at any cost. Besides, the island is also key spot for people having deep interest in archaeological sites. There are several temples, Taipival valley and ruins that signifies the traces of the past. There is much more to explore but for that need you to take a step.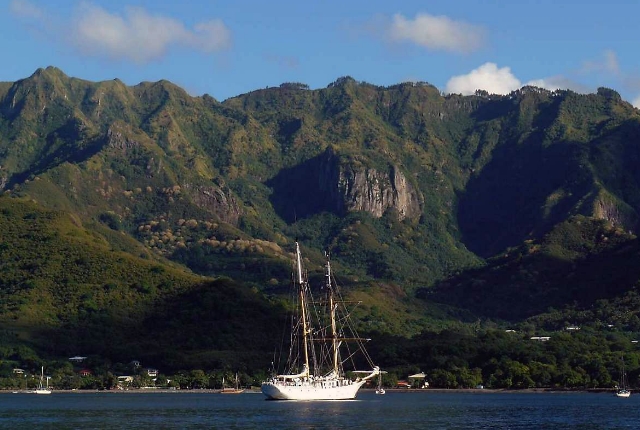 5. Ra'iatea and Taha'a
Also knows as "sacred and Vanilla Island" of Ra'iatea and Taha'a shares a mutual lagoon. It is also home to nation's biggest and most significant ancient religious site as well as the white flower that grows only in this part of French Polynesia along the slopes of Mt Temahani. However, you might require a car to take you to the trip. The most luxurious islands here are Spa and Vahine Island Private island resort and Le Taha'a Private Island.