Global warming has caused the rising of mercury to an unprecedented heights, Thereby, during summer everyone is looking for a getaway to a flee from their monotonous routine and have an appeasing experience in tranquillity. As humans are fond of water, here is the list of some of the most amazing islands one should visit this summer.
1. Santorini
An active volcano, concealed by the spectacular view of kaleidoscopic cliffs of Santorini in Greece has its crater inundated by the Aegean sea. This semicircular shaped islands came into existence as a result of the persistent volcanic eruptions over the decades.
The place comprises of abundant travel exposures including beaches made up of scarlet, bleached and coal black lava pebbles, ancient cities, some of the best wines etc.
The tourist attraction are Fira and Oia, the charming cities of this land of peroxide white mansions. The glorious vista of blending of natural and man-made beauties at twilight is a cherry on top of the cake for its visitors. The shades of amber, vermilion and tangerine designs a picturesque creation over the canvas of the dancing waves as well as the white villas.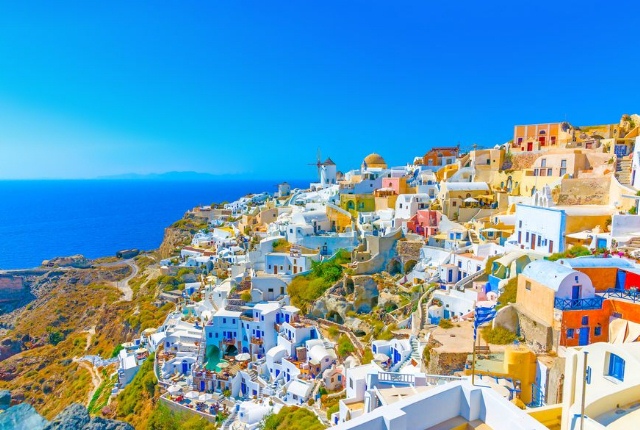 2. Whitsunday Islands
Lying in between Queensland and the Great Barrier Reef in Australia, these 74 peaks of the submerged hills over the aesthetic azure sea have caught the attention of many travellers. Despite being uninhabited national park islands on a large scale, they provide a wide range of luxurious amenities for accommodation and adventure activities on few of its islands.
Along with diving in its widely extended marine rich water, it is also widely known for sailing.
Whitehaven Beach and Airlie Beach belonging to the island, are one of the magnificent white sand beaches in the world. Apart from the appeasing and adventurous experiences, the island has fascinated its guests by its local food and spa services.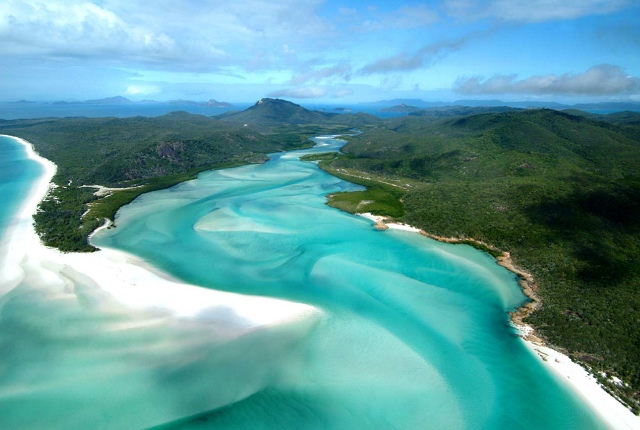 3. Bora Bora
Celebrated for its luxurious resorts atop the crystal clear aquamarine water body, Bora Bora is a secluded island in French Polynesia. The aerial view of this volcanic island appears like a massive irregular pentagon.
This renowned tropical beauty with a supine volcanic mountain named Mount Otemanu in the centre, comprises of a turquoise lagoon accompanied by a chain of islets and a gigantic coral reef.
The elegance of this place is, one can see the astounding aquatic flora and fauna in its limpid sapphire water. Furthermore, the place is known for its French delicacies. This spellbinding island introduces its visitors to a soothing and blissful atmosphere.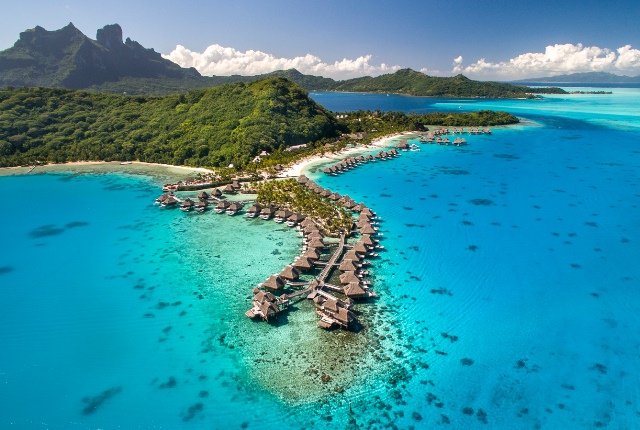 4. Palawan Island
Lying between the South China Sea and the Sulu Sea, this Philippine's Paradise often referred as the 'Last Frontier' is famous for its pellucid water and its unique oceanic life. The concoction of clear water, diversity among tropical fish and coral reefs makes it a suitable place for diving; it is an ineffable experience.
To embellish its beauty, along with viridian lakes, the island contains limestone peaks emerging from the sea.
Travelling to this place, one has a chance to live multiple experiences at the same place; this island includes the dense rain-forest, diving spots, majestic mountains, ancient caves, rich hinterlands and immaculate beaches. This place offers ecstasy along with giving it a rustic touch.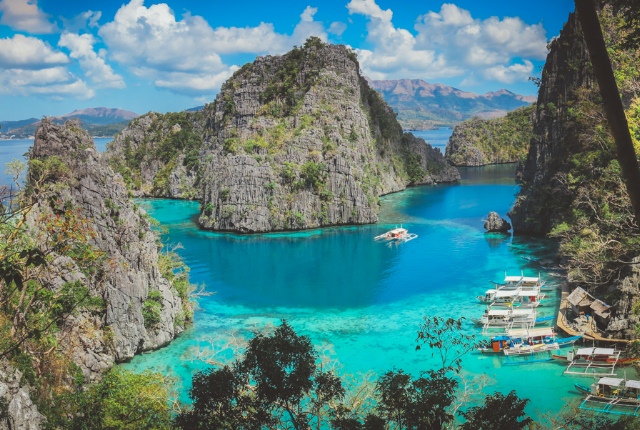 5. Waiheke Island
The densely populated second largest island in the Hauraki Gulf of New Zealand became familiar among the crowd when it was voted as the fourth best island in the world to visit by Lonely Planet in 2015. Being easily reachable by car ferry services and air links from downtown Auckland, it soon became the favourite spot among the localities.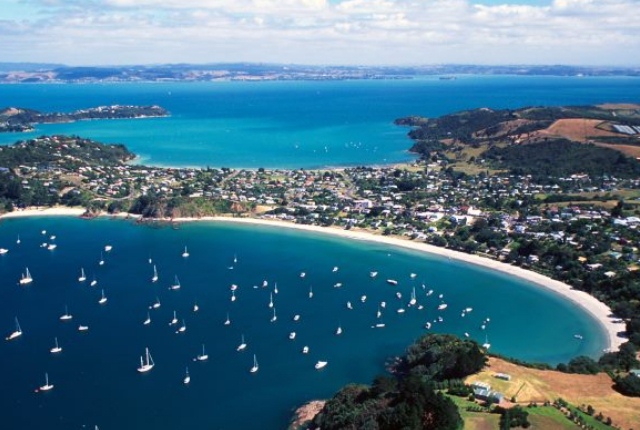 Along with stunning sand beaches, this island incorporates great galleries and craft stores. While you are on this colloquially called island of wine, it is a must to try them.