Turkey is a magnificent country full of Turkish delights. Lying both in Asia and Europe, the country allows you to experience the best of both the continents, from 21st century fashion and nightlife to mystic Sufi culture. Turkey is the best destination for those who appreciate other cultures and ancient history. The country offers goldmine of fascinating sights with enthralling traditions that will make your stay inspiring, enjoyable and unforgettable. Besides its rich history, museum, ruins and mosque, there are countless things to enjoy while you are on holiday in Turkey.
Here Are Top 10 Things You Can Choose To Do While You Are On Holiday In Turkey:
1. Sultan Ahmed Mosque/Blue Mosque
While you are in Istanbul, seeing Sultan Ahmed mosque will be a thrilling experience. Its ascending system of domes, wondrous mosaics, spaciousness, dizzying lighting system and sight of people practicing their faith will make you speechless. It is a spectacular place of worship that you may not have ever seen before.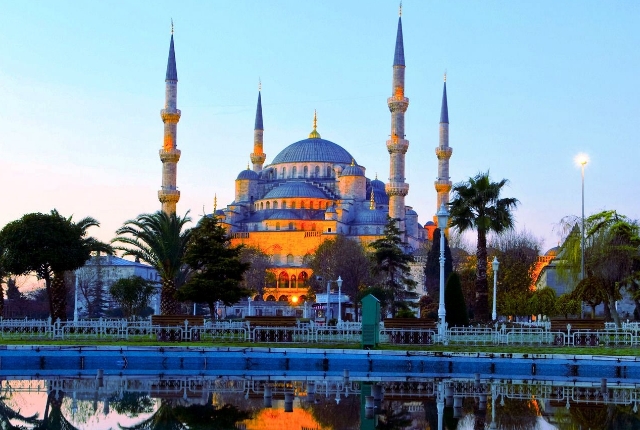 2. Pamukkale Thermal Pools
You will be amazed to see these 17 hot spring frosty landscapes. Formed by limestone, these thermal springs are both deep and shallow and are truly wonders of nature. It is believed that these hot springs water can cure illness like asthma, rheumatism and eyes and skin diseases.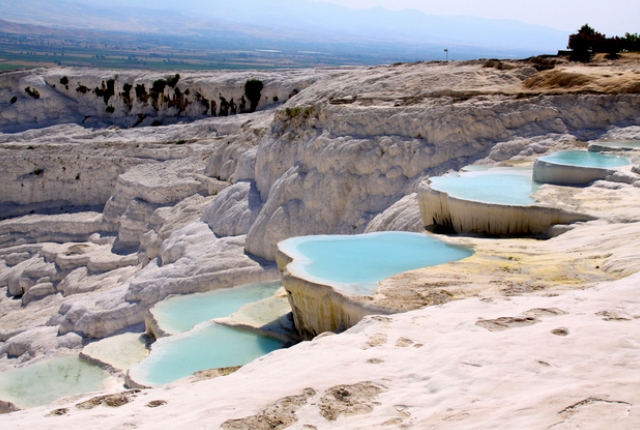 3. Goreme National Park
The central Turkish region, Cappadocia features spectacular lunar-like landscape, with white volcanic ashes sprinkled over astonishing rock formations carved over centuries by wind and rain.
You will be amazed to explore the world famous rock-carved underground cities, painted walls and churches, some 800m deep.
It is great way explore the area by hot air-balloon. You will get incredible view of the landscape from the height. Don't miss the whirling Dervishes-A Sufi ceremony known as sema. Aiming at religious purification and mystical union with god is a part of Turkish culture. You will be amazed to see the spectacle of color and spirituality, the recitation dance and whirling fabric.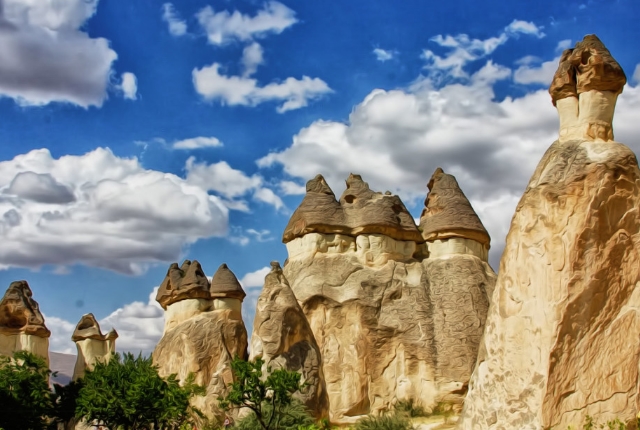 4. Hagia Sophia Museum
Hagia Sophia, which means the church of divine wisdom (in Greek) in Sultanahmet, Istanbul is one of the most impressive tourist attractions. Hagia Sophi served as a largest cathedral for thousands of years.
Later it was converted to a mosque and now a museum.
These days it is a magnificent blend of Byzantine and Islamic art. Witness the architectural beauty of this massive monument with huge dome, impressive lighting, gold mosaics, and polychrome marble which represents 6th century architecture.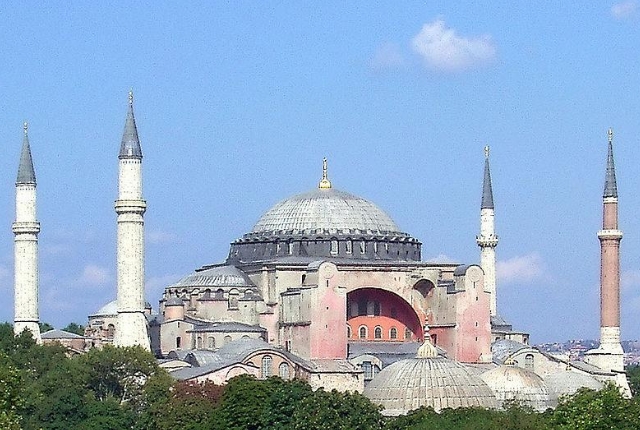 5. Blue Cruise
A Blue Cruise is a recreational voyage along the Turkish Riviera. Starting from Bodrum and ending in the port of Antalya, the cruise takes the participants to picturesque bays, busy ports, ancient cities, toms, harbors, intimate beaches and passes through stunning Kaputas Cove, Patara beach, and tranquil streams and lush forests.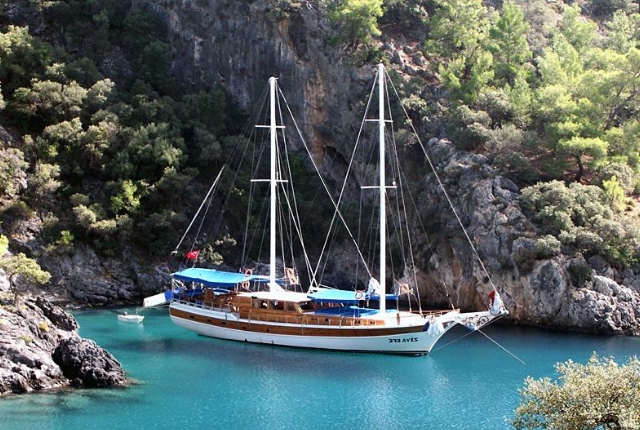 6. Antalya
Antalya is a beach town and a fastest developing city in Turkey with great beaches and Turkish culture. If you are on a vacation with your family, your kids will love the beach park that features Aqua land which includes water slides and dolphin land – the home of dolphins, white whales and sea lions. For those who enjoy night life, Antalya has plenty of bars and lounges. Antalya museum showcase the local culture. Also make your way to old town center and Hadrian's Gate.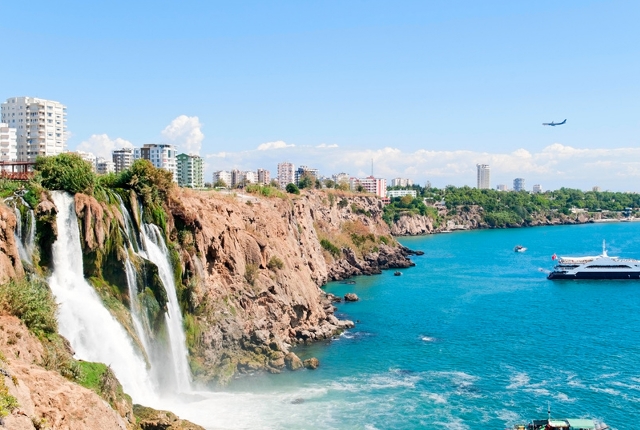 7. Gallipoli
Gallipoli is an old war memorial site. Here you will see the cemeteries of those who lost their lives during WW-I. Hire a guide to visit ANZAC and know how the battles unfold at ANZAC COVE. Guided tours take about four hours. You will really appreciate the ridges, valleys and remote beaches, trenches and tunnels that unfold the wartime history.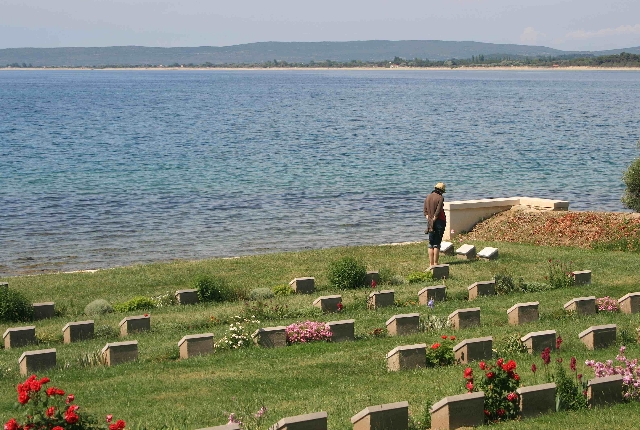 8. Underground City of Derinkuyu
Derinkuyu contains several underground multi-level cities Of Median Empire are example of unique geological formation, many of them were later used by early Christian for hiding themselves. You will be fascinated to see how people used to hide themselves from the prosecution of Roman Empire. Learn about the underground dwellings and see the kitchen, cellars, rooms for food storage and churches.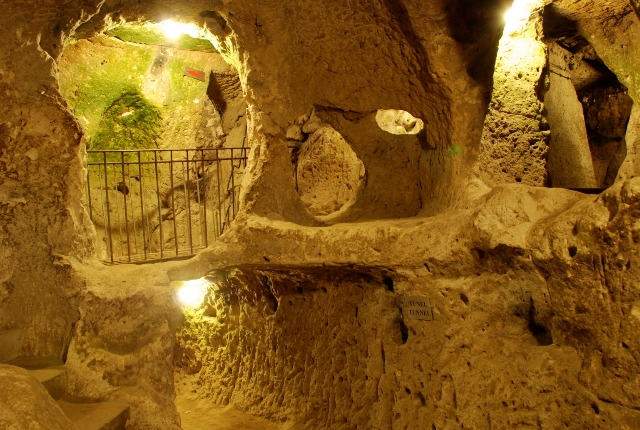 9. Canakkale, the Dardenelles, Troy
Those who are truly interested in archeology, archaeological Site of Troy should not be overlooked. The ancient remains including altars, mounds and temples are of great significance in the understanding of the early stages of European civilization.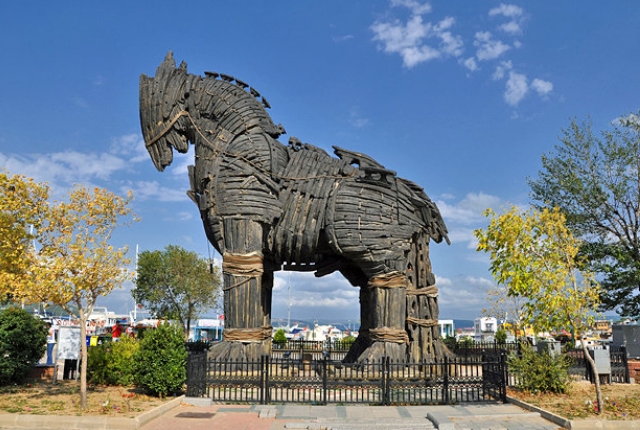 10. Grand Bazar
For a grand and lively shopping experience, visit Grand Bazar in Istanbul. Shop jewelry, carpets, hand-painted ceramics, spices, antiques and embroideries, anything you like. There are number of cafes around Istanbul where you can enjoy sweet Turkish Black tea or coffee.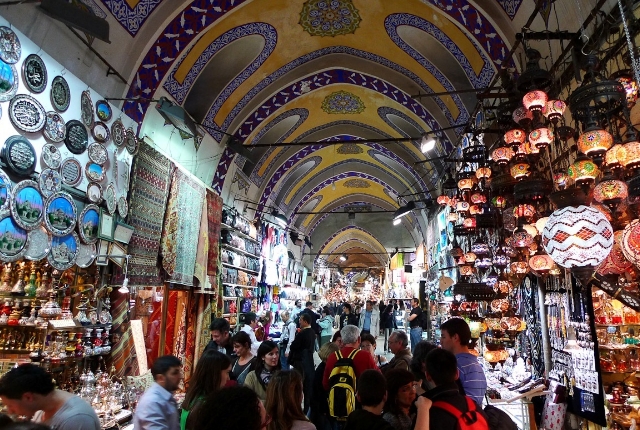 Turkey offers all type of accommodation, delicious cuisine and something or other to enjoy for all types of tourists.