Tampa, a major economic center of Florida is also popular for its museums. Tampa Bay is a place for pure fun and entertainment. Animal encounters, exciting rides, Broadway shows, delicious seafood, and many more fun filled activities are quite enjoyable in Tampa Bay. A few attractions in Tampa are listed below.
Best Attractions In Tampa
1. Tampa Theater
The theater built during 1926 is considered the most sophisticated theaters in the world.
The architectural style is a fusion of renaissance, Greek revival and Byzantine styles. The ceiling with numerous bulbs resembling the stars is astonishing. The theater features classics and foreign films regularly. Concerts and many other programs are also held in the theater. Even if you cannot watch a movie here, take a tour to know more about the historic place.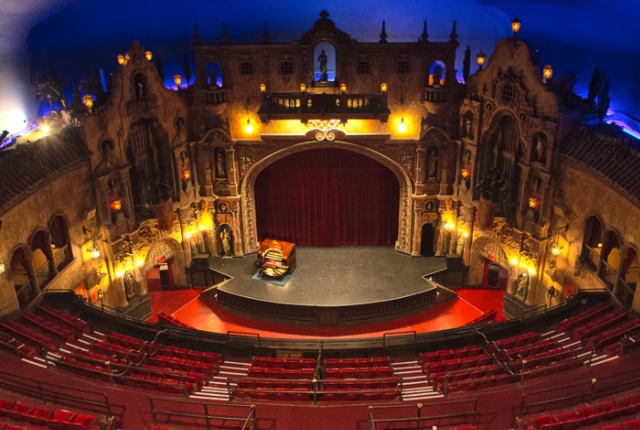 2. Lowry Park Zoo
Extended over an area of 60 acres, the zoo boasts wildlife, play area, rides, educational shows, and many more.
You can encounter koalas, penguins, African elephants, tigers and many other species. The Asian gardens, Florida wildlife center, Manatee and aquatic center, Safari Africa, Primate World, Wallaroo Station zoo and free flight aviaries are a few remarkable exhibits in the park. You can even touch some animals and feed them.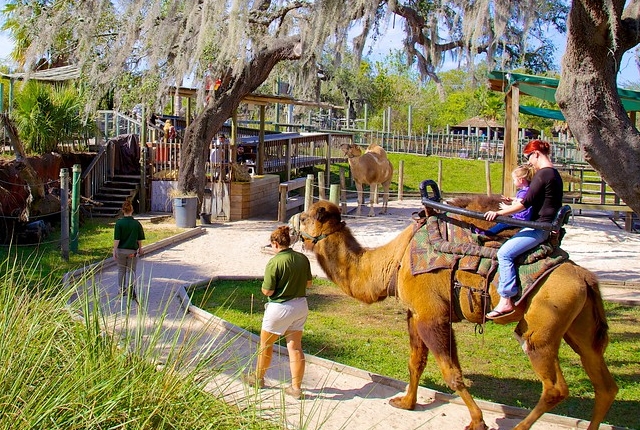 3. History Enter
The 60000 square feet building is a treat for history lovers.
The history center exhibits interactive displays and educational films about the history of Florida such as the early residents of the state, railroad era, shipping era, regional geography, etc. The kids' friendly displays and short film add-ons to exhibits are interesting.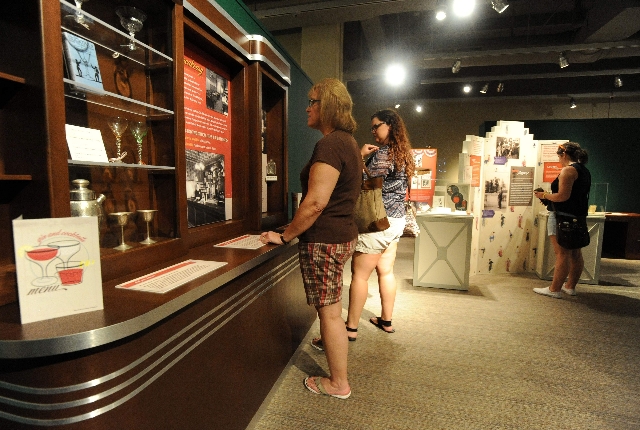 4. Busch Gardens
Spanning 297 acres, the theme park is filled with entertainment factors. 'Busch gardens' is the perfect place to spend a day in the most amusing way. The thrilling rides, amazing animals, first-class performances and live music make the place a must visit one. You can enjoy the most and still learn something here. Go on a safari to experience close encounter with animals.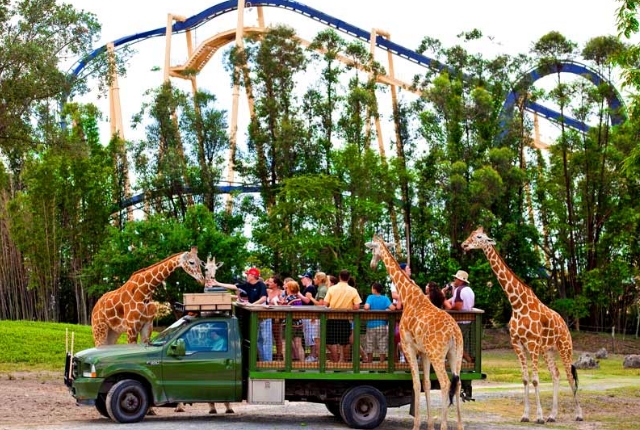 5. Sunshine Skyway
The toll bridge, Sunshine skyway built over Tampa Bay is said to be one of the greatest cable stayed bridge in the world.
The bridge is 12 miles long with the central feature extending to 4.25 miles.
The middle section permits the passage of vessels and the drive over offers magnificent views of the ocean. The magnificent bridge itself is such a beautiful structure.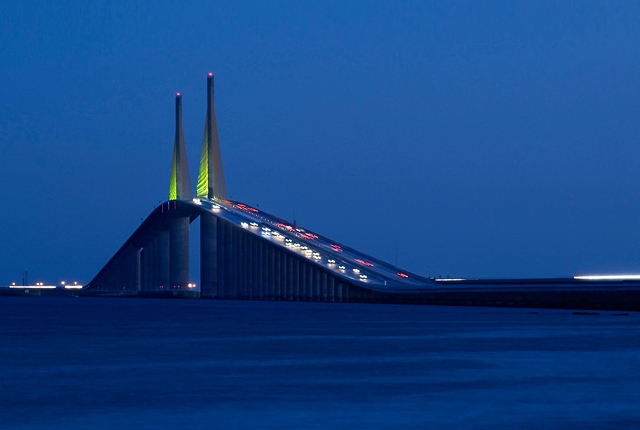 6. Henry B Plant Museum
The once hotel turned into present day museum is a luxurious place in the Victorian style with unique Moorish features. The museum shows the contribution of Henry Plant to the progress of Florida and the history of the old hotel. The fine furnishings in the hotel rooms display the lifestyle of the Plant. The antiques are amazing and the tour around the museum is a great experience. The tropical gardens are simply lovely.