Silk Road is a name given to ancient network of roads connecting China to Eurasia. The major item that was traded along this network was silk, hence the name Silk Road. Till recently this route had no name, only in the 19th century a German geologist gave the name Silk Route to these network of roads. It was a important link between Central Asia and China. Cultural, political and economic developments flourished because of the Silk Road.
Some Of The Attractions En Route The Silk Road Are As Follows:
1. Terracota Warrior And Horse Museum
It is a cast as guardians of the first Emperor of China-Qin Shi Huang for his safe passage/keep after death. This warriors were first discovered in 1974 and since then thousands of casts of warriors, horses, chariots have been discovered. This is on the outskirts of a commercial city Xian. Estimates are 8000 soldiers, 130 chariots, 520 horses and 150 cavalry horses were buried in the pits though now most of them have been excavated.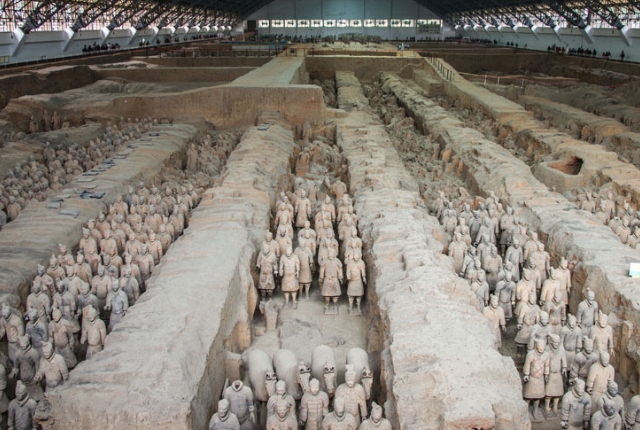 2. Labrang Monestary
It is one of the important monasteries of Tibetan Buddhism of Yellow Hat sect. It encompasses chapels, residencies, golden-roofed temple halls Labrang monastery is a small town in itself. Many of the chapels are illuminated by yak-butter lamps with yellow glow. It was founded in 1709 and was home to 4000 monks at the peak of it's existence. Presently there are 1800 monks resident in it.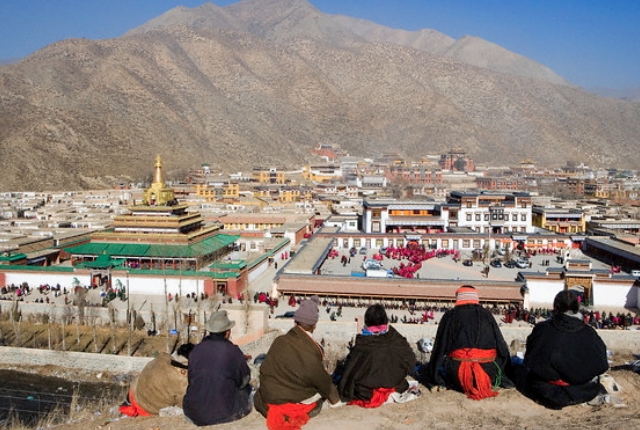 3. Mogao Caves
They are the one among the most important Buddhist art sites in the world. These Mogao caves are near Dunhuang a strategic point in the Silk Road. They are dated at 366 A.D. The walls of this ancient monastery are covered with wall paintings, Buddhist text, carvings etc. spanning 1000 years of Buddhist art. They are also known as Thousand Buddha Grottoes.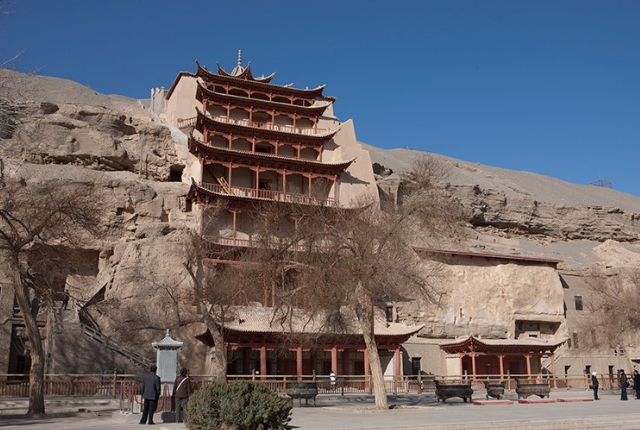 4. Flaming Mountain
Also known as Gaochang mountains, these are situated in Xinjiang. They are a group of barren, eroded red sandstone hills Trenches and gullies caused by erosion of the sand stone gives the hills flaming appearance some times during the day .Hence the name Flaming mountain. It is one of the hottest place in China with temperature soaring up to 50 degree Celsius.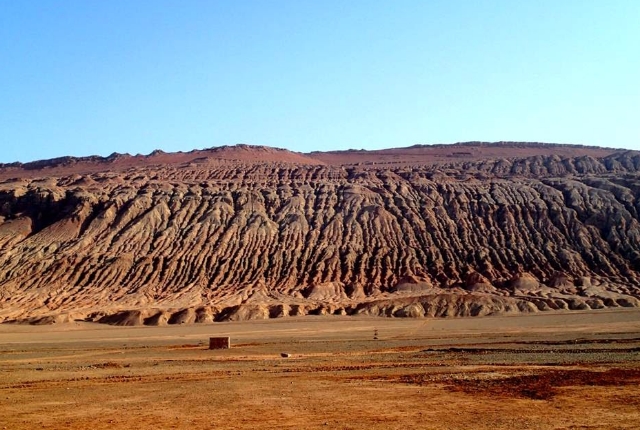 5. Tianchi Lake
Nestled between Tian Shan mountain peaks, it is also known as Heavenly Lake in English. It is situated in Xinjiang, North west China.It is at an altitude of 6,257 ft. above sea level with an area of 1.9 sq.miles. It's pulchritude is so touching that the Chinese government has declared it as highest level scenic area and is spending millions of dollars for it's restoration and development.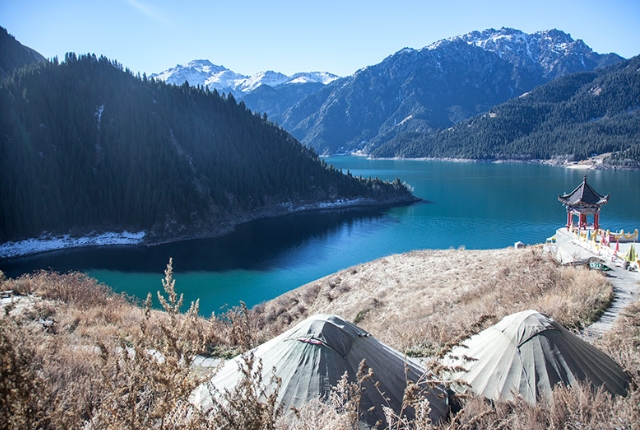 All this attractions make touring Silk Road worthwhile.