In present time different states of US is attracting tourists from home as well as abroad in large number. In this regard the states which have background of important historic events like civil war or American revolutionary war are fetching more attention. South Carolina one of the southern states of US has great background of civil war. That is why there are several civil war related sites scattered around the state. Along with this it has other great features like natural beauty, cultural heritage too. A tourist can engage into different types of activities while touring South Carolina. Here is a list.
Here Are 5 Interesting Things That You Can Do While In South Carolina:
1. Visit The Historic State House
The State House of South Carolina is itself a relic of  civil war period. Situated in Columbia construction of this building started in 1851. Later it was stopped and began again in mid 1855. During civil war the construction was halted again. The building suffered heavily in the hands of Union army. Later after civil war it resumed and continued till early 20th century. The building is 150years old and built following Greek Revival style. You can see several historic monuments in the ground of this state capitol. These monuments mostly connected with civil war history will enrich you. Begin your tour of the state from this place.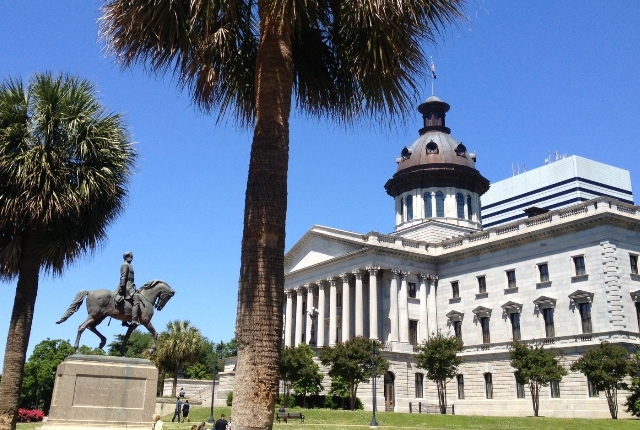 2. Revel In The Magnificence Of Millford Plantation
The tourist attractions of South Carolina include some old plantations which are restored meticulously. Of these excellently restored historic places which represent civil war related history of the state, Millford plantation is one of the best. It is situated in Sumter county. The plantation building was founded in between 1839 to 1841. The landlord was John Manning and his wife. The building was severely threatened when Union army reached the place. But it was saved from sure devastation at the last moment. Now you can visit this magnificent building that has old furniture and other things kept finely intact inside too.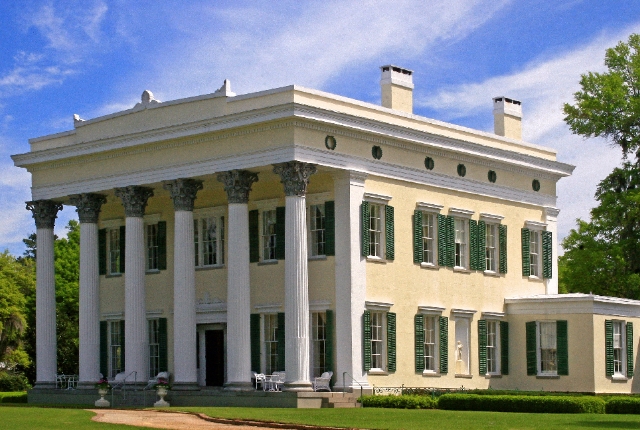 3. Feel Otherworldly In UFO Welcome Center
Different American state has accounts of UFO sighting and incidents of alien abduction. Lots of Americans also can be easily found who are UFO enthusiasts. One of such persons ids Jody Pendarvis. Jody has built up the two storied UFO Welcome Center in Bowman of South Carolina. The center looks like two space ships placed one over the others. People who likes to visit this welcome center will find an atmosphere that is very much hospitable for aliens. For this Jody have made the interior of this center crowded with electronic gadgets and electrical objects. The space inside sometimes looks interesting in a chaotic sort of way. Jody also has made arrangements by which the door of this welcome center lowers down slowly to welcome human as well as otherworldly visitors inside.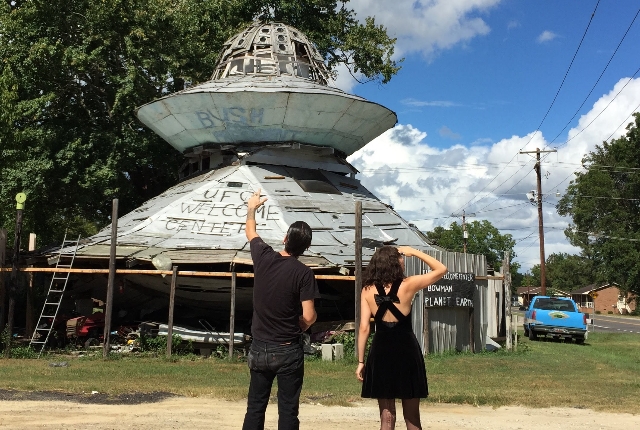 4. Be Thrilled To See The Footprint Of Lizard Man
Lizard man is the legendary creature that was spotted in a shed in Bishopville of Lee County of South Carolina in 1988. People who saw it described the creature as a terrible one with human like hands and glowing red eyes. Since then the creature is said to be a resident of local swamp but no one has found it yet. If you like mysterious creature then visit the Cotton Museum in Bishopville. You can see a cast footprint of that creature. The place sells T-shirt and other materials connected with this legend also. Besides the place is a museum that has every sort of thing connected with the cotton farming heritage of the state.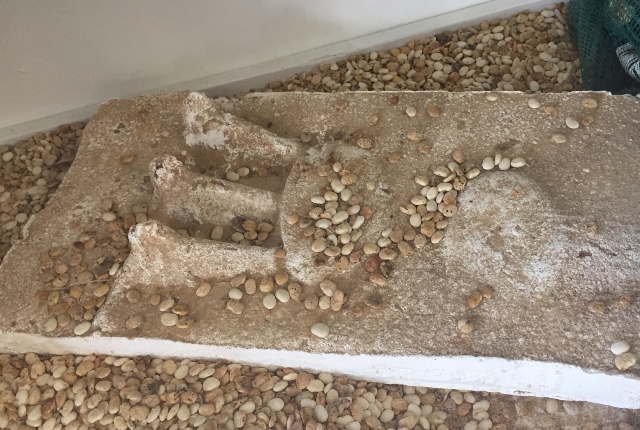 5. Be Inspired In Astronaut's Memorial Park
This place is dedicated to the memory of Ronald McNair a son of Lake City of South Carolina. Ronald McNair was a physicist and renowned astronaut. McNair returned safely from his mission to space in 1984. But his second mission to space in the same space shuttle Challenger did not gave him another chance. He was killed on that mission. This man was a musician and martial art artist too. The people of Lake City founded this memorial park dedicated to him. You can see his statue in astronaut uniform here. A fine place where you can feel inspired by paying homage to the memory of a really brave man.