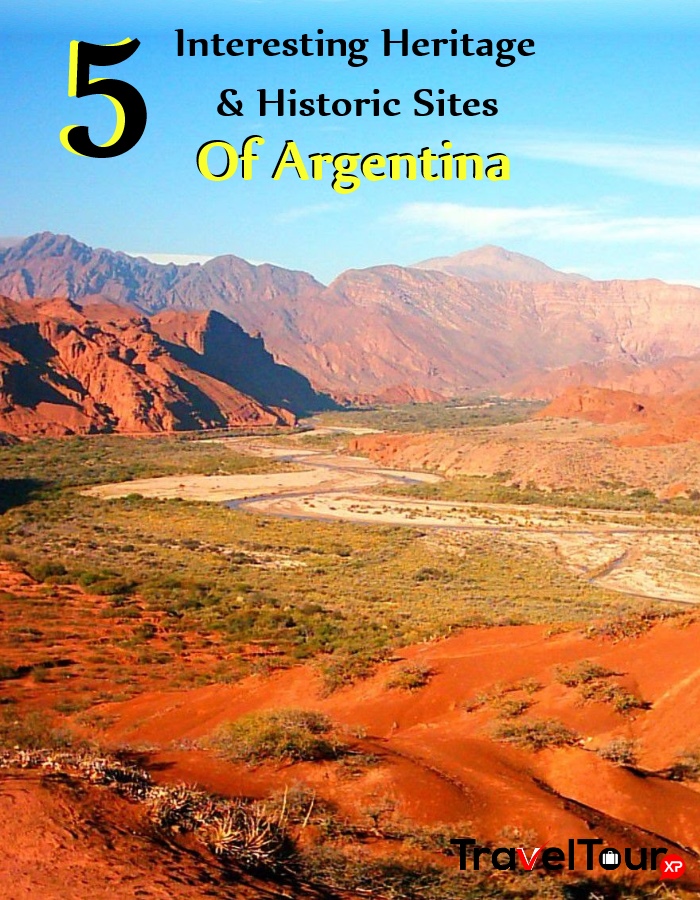 Argentina is one of the largest countries of South America and 8th largest in the world. This country was once under occupation of Spain. After it got freed the country underwent through tumultuous periods like civil war. There are several places in this country which are connected with these historic happenings. Along with this the country has several other places which have prehistoric heritage too. This country is one of the favorite tourist destinations of South America. Tourists who are interested in historic and heritage related places can visit and enjoy such places in Argentina. Here is a list.
Below Are 5 Interesting Heritage And Historic Sites Of Argentina
1. Prehistoric Site Of Talampaya National Park
This rocky desert like places somewhat resembles Colorado river valley of North America. Situated in La Rioja province of Argentina the rocky formations are just amazing. The important feature of this rocks or region is here fossils of Triassic era dinosaurs and other creatures are found. Apart from this, to tourists who like to photograph amazing natural landscape this place can be just heaven. A UNESCO world heritage site of Argentina.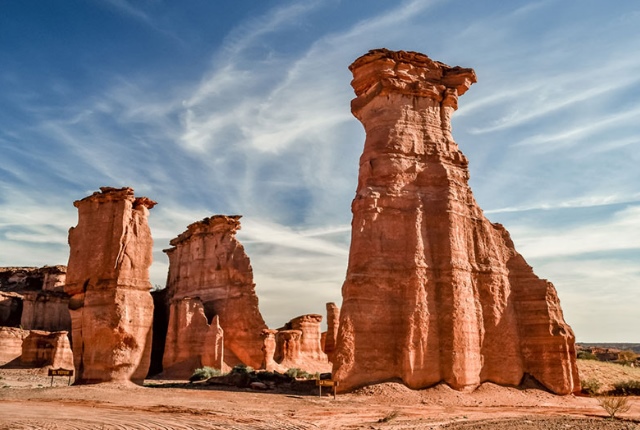 2. Rock Paintings Of Cueva Da Los Manos
If Talampaya has records of prehistoric animals then this cave in Santa Cruz show remains or works of prehistoric man in Argentina. These caves have several interesting cave paintings that can be dated back to 13000 years ago. These rock paintings mostly show animals and hunting scenes. But the most interesting aspect is there are several drawings of just palms or hands. Another major UNESCO site of the country.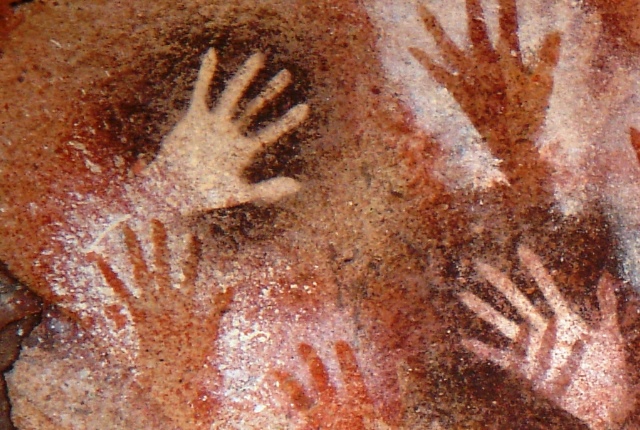 3. Sierra De Las Quijadas National Park
Another amazing place with interesting rocky formations in San Luis of Argentina. Seeing or visiting the place will certainly make you think that rugged places have a kind of beauty of their own. Apart from natural beauty in this place geologists have found interesting elements that can be dated back to prehistoric ages like upper Mesozoic, Jurassic etc. It is in the tentative list of UNESCO world heritage sites of Argentina.
4. Jesuit Mission Of San Ignacio Mini
The Society of Jesuits sometimes called society of Jesus had founded several missions in different nations of South America. One of such missions is the San Ignacio Mini in San Ignacio Misiones department of Argentina. It was founded in late 17th century and was abandoned in 1767. Subsequently the place was devastated. At the prosperity of this mission nearly 4500 people used to live here. Now visitors can see interesting and really spectacular ruins of this mission. The ruins include church, cemetery, residential blocks, educational institutions. gateways etc. If you are fond of historic place do not miss this one. A UNESCO site of the country.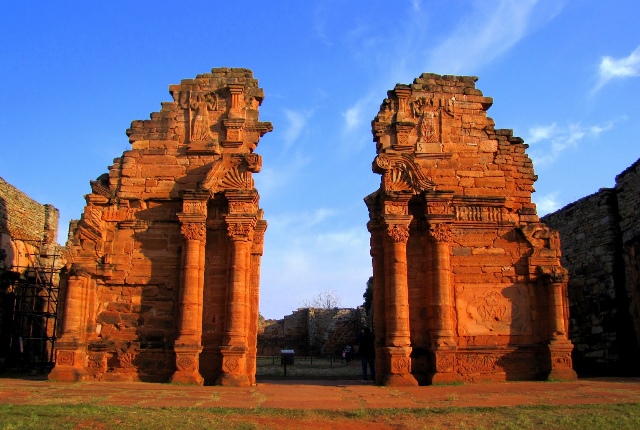 5. Cemetery Of La Recoleta
No tourist should leave Argentina without visiting Buenos Aires. The Plaza de Mayo is the most famous heritage or historic attraction of this city.  But you should not miss this particular cemetery while staying in the capital city of Argentina. The striking feature of this cemetery is the design and architecture of the graves. Some mausoleum are  things to behold in true sense of the term. This cemetery has graves of many notable persons of the country that include presidents, renowned businessmen, writers, sport personalities. The famous lady of Argentina Evita or Eva Peron is also buried in this cemetery. Her mausoleum is built of black Marble. This is the most visited site in La Recoleta cemetery.