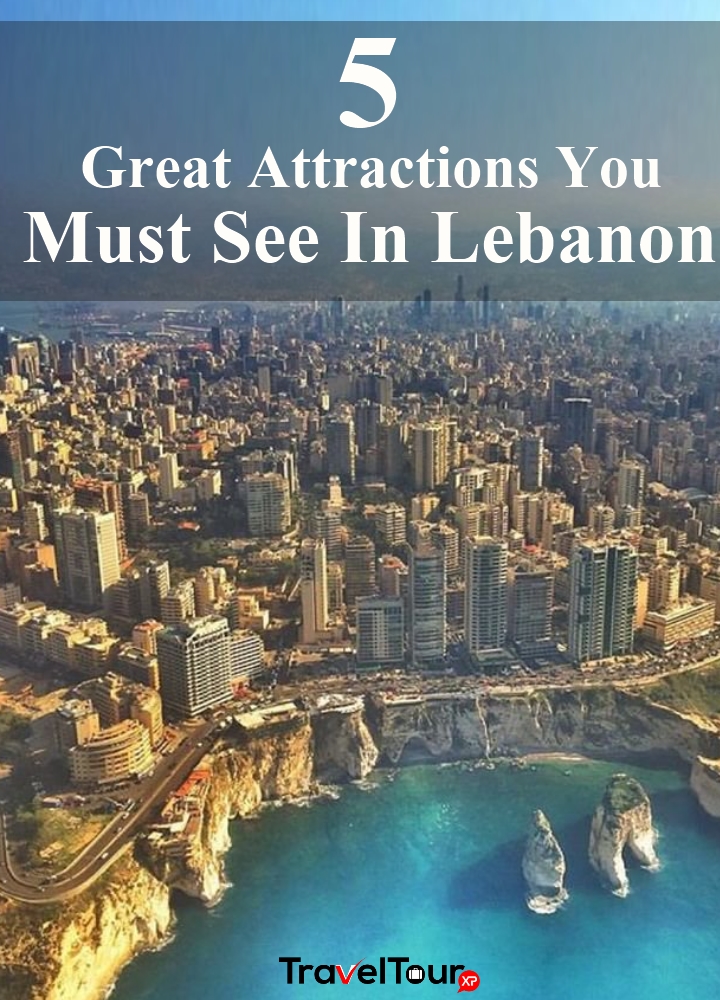 Once compared to Switzerland and Paris, the west Asian country of Lebanon is rich in natural wonders as well as historic heriatge. The history of Lebanon is thousands of years old. It was a Phoenician territory before coming of the Romans. Later Christianity influenced some parts of it. Subsequently the country became a place for activities by crusaders. Later on Lebanon was captured by Arabs. There was Ottoman influence too. Lebanon gained independence in last century but suffered through a civil war period. This ended in late 20th century. Now tourism is on a rise in the country. There are different types of interesting attractions in this country for visitors of varied tastes. Here is a must see list.
5 Great Attractions Of Lebanon:
1. The City Of Beirut
Apart from being the capital of Lebanon this city is one of the oldest cities in the world. Experts say that mention of this city was found in a written recoed derived from ancient Egypt. This makes the place almost 5000 years old. There are some places where you can find ancient Beirut. At the same time it has modern infrastructure like big building, spectacular roads, gorgeous hotels and restaurants etc too. Beirut has some great museums also. If you get out of the proper Beirut you can get close to sea and visit some wonderful sea related natural features too.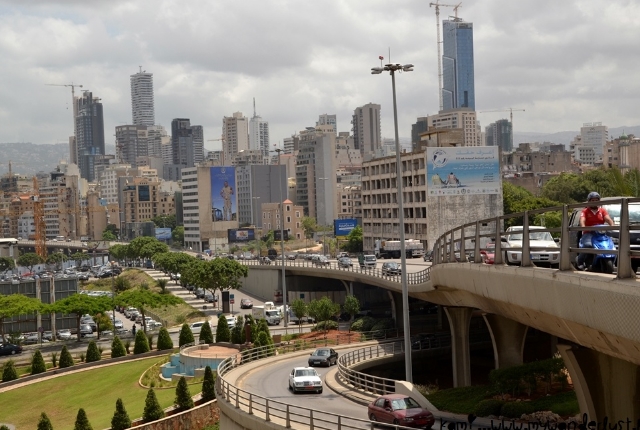 2. The Heritage Site Of Byblos
There are a few settlements in the world that though started as a small village but later occupied by great cultures. grew and still thrives with signs of those cultures of past still very much alive in its body. The settlement of Byblos is one of such places in Lebanon. It started as a village by fisherman in prehistoric age. Later it was occupied by cultures like Phoenician, Greek, Roman, Byzantine etc. Thankfully in Byblos you can see remains of these every great culture. There are archeological sites of prehistoric age, Phoenician culture, Roman ruins and medieval castle. Modern Byblos is a great place to spend summer. Situated 40kms from Beirut it is a UNESCO world heritage site.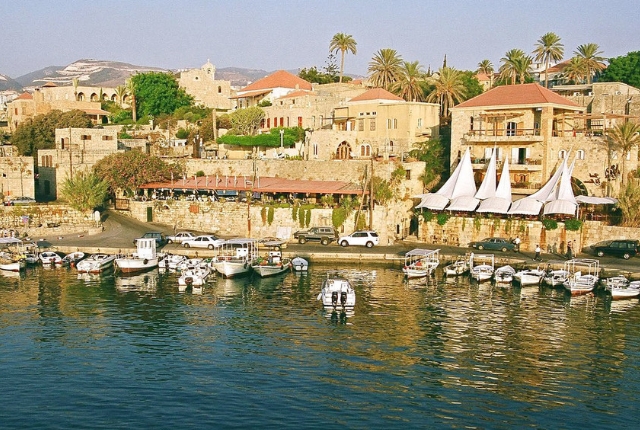 3. The Statue Of Our Lady Of Lebanon
This statue on a hill near the place Harissa in Lebanon is a pilgrimage spot. It is said that it is one of the most revered places in the world which has statue of Mother Mary the mother of Jesus Christ. Though the place belongs to Lebanese Christianity and of course to Christians but Muslims also pay homage to this place. In a word it is a place of peace in the county. The statue was set up in 1907. It has a weight of more than 10 tonnes and a height of 8 meters. Mother Mary is seen with outstretched hands.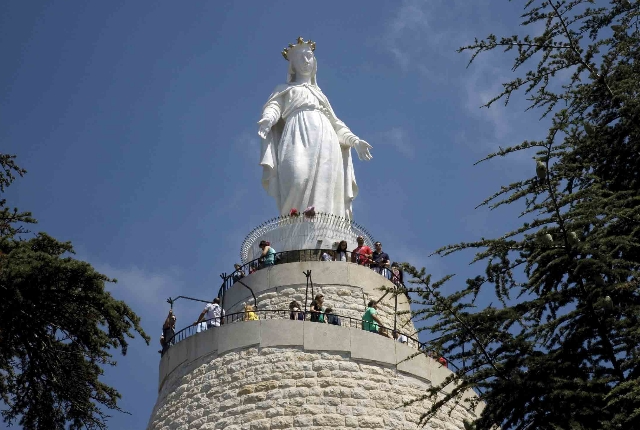 4. The ancient Site Of Anjar
Anjar has become one of the most popular tourist attractions in recent time. Anjar is actually a big commercial center and settlement established by one of the Caliphas of Umayyad dynasty in 8th century AD. But the glory of this prosperous place did not survive for long. Subsequent defeat in battles made people to desert the city. It became a ruin. Now tourist can see amazing remains of building, columns, arches, shops and commercial places here. It is a major Islamic ruin of Lebanon. A UNESCO world heritage site. Anjar is located 50kms southwest of Baalbek a place with Roman ruin.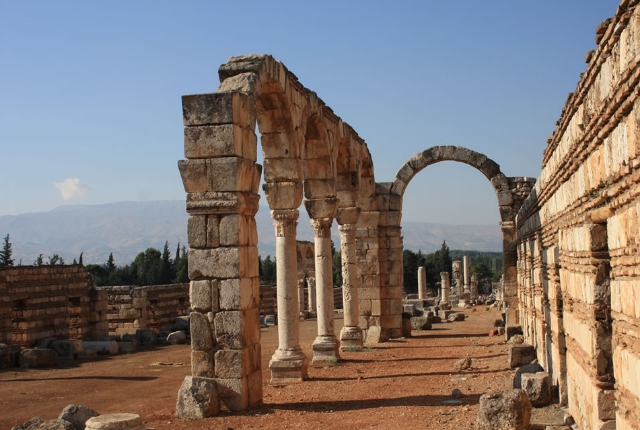 5. Pigeon's Rock Of Raouche
It is already told that Lebanon has some great interesting natural wonders too. Tourists like to visit the caves of Jeita Grotto. Besides this there are some interesting rocky features that attract tourist also. These rocks are called Pigeon's Rock. These can be see in a place called Raouche near Beirut. These impressive looking rocks are situated a bit off shore on sea. People enjoy the beauty of the sea while watching these rocky formations.