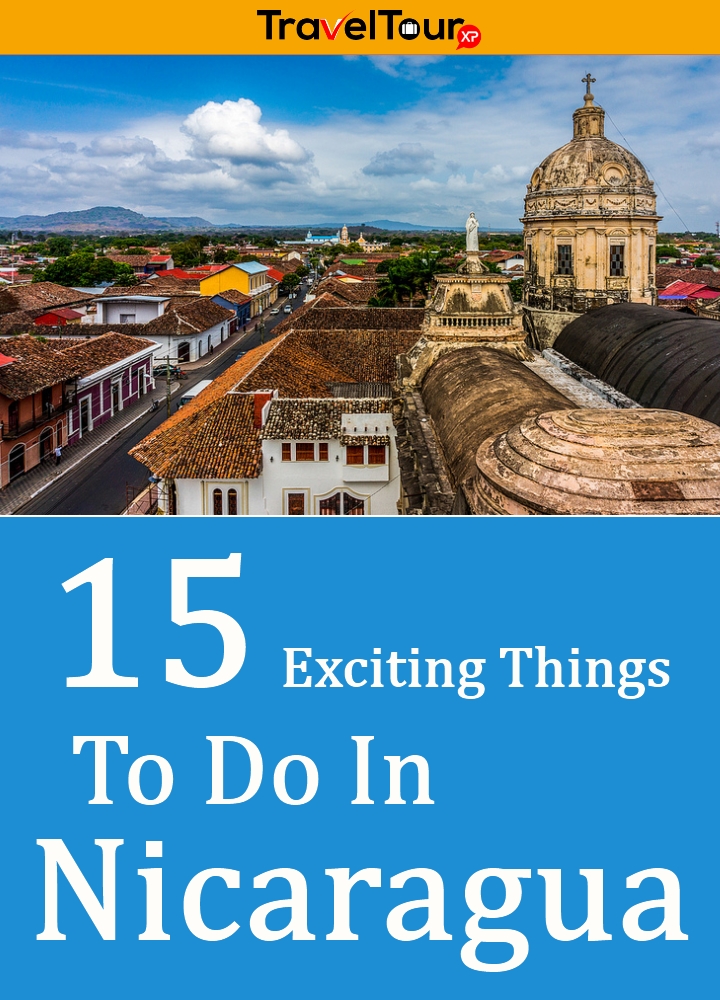 Situated between enchanting Caribbean Sea and Pacific Ocean, Nicaragua is a fascinating country in Central America. Gorgeous beaches, incredible volcanoes, stunning terrain of lakes, and outstanding wildlife adorn amazing Nicaragua. You can find here several attractions, such as huge Lake Managua, impressive Spanish colonial architecture, breathtaking stratovolcano Momotombo, and amazing tropical bird life, offering your several opportunities to enjoy a host of activities. Here are some top picks of activities that you should enjoy when in Nicaragua.
Find Below 15 Interesting Things To Do In Nicaragua.
1. Visit Turtles
You can find plenty of beaches in Nicaragua, where hundreds of sea turtles lay their eggs. So, do no miss this amazing event of viewing several turtles accessing various fabulous beaches in Nicaragua. Plan to visit Chacocente and La Flor on the Pacific side. The beach in the vicinity of La Flor Wildlife Reserve is home to numerous Olive Ridley turtles. You can view an eye-catching view of turtles the best in July and January. Go for a guided tour here. On the spectacular Caribbean side, you can find turtles throughout the year on the entire coast.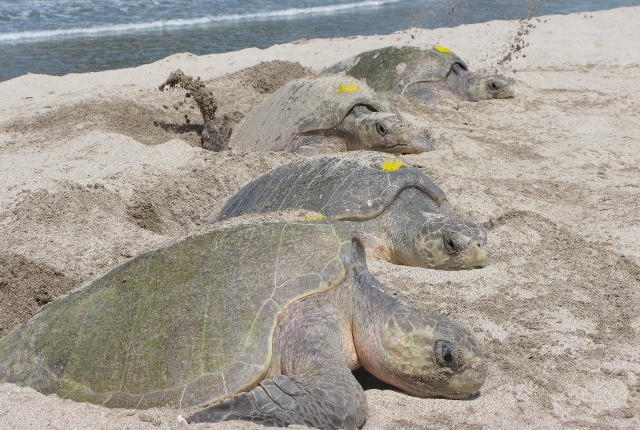 2. Volcano Boarding
Do not miss the thrill of volcano boarding when vacationing in Nicaragua. Cerro Negro is a small, popular volcano where you can enjoy volcano boarding. Experience the thrill of sliding down the slopes of this magnificent volcano. Enjoy sitting and sledding down the black surface of the volcano as it is a lifetime opportunity that you are sure to enjoy.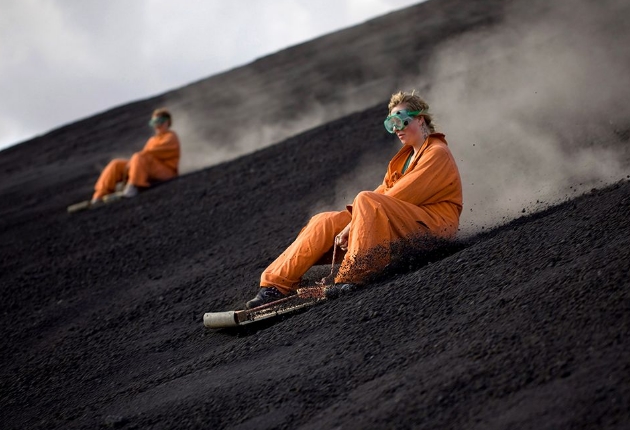 3. Walk Through The Mists Of Jinotega
Popular as the 'City of Mists', Jinotega is a fabulous city in Nicaragua that you can find in a long valley with Dariense Isabelia ridge in its vicinity. Being blessed with cool climate and great altitude, Jinotega is a peaceful, cool city to visit for your holidays. Watch outstanding granite peaks, spectacular valleys, beautiful pine forests, amazing coffee farms, and stunning rivers and lakes when vacationing here.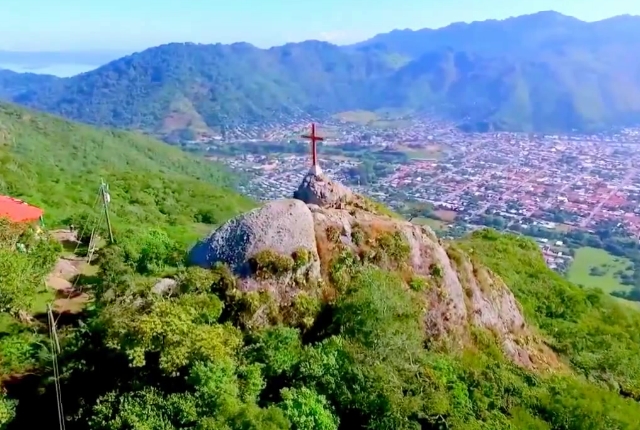 4. Explore Managua
Do not miss exploring Managua, which is large capital of Nicaragua. Make sure you visit the National Museum, watch baseball game at the outstanding Dennis Martinez National Stadium, and enjoy listening to a fabulous concert in popular Rubén Darío National Theatre when touring through Managua.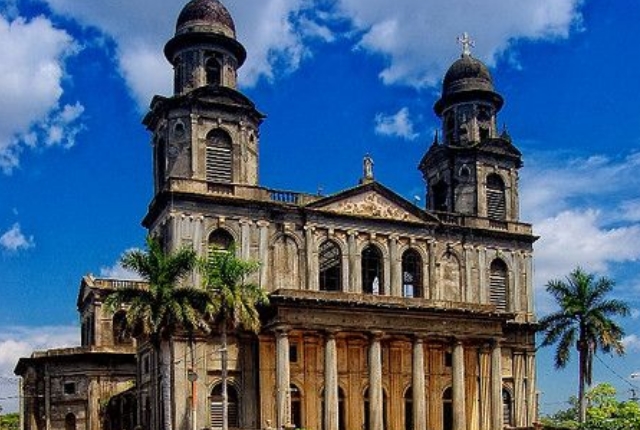 5. Surfing
If you are a surfer, make sure you enjoy surfing on enchanting Madera and Remanso beaches. Enjoy exploring the beaches and various famous surf spots here via boats. Besides surfing, you can also enjoy whale-watching and horseback riding over here.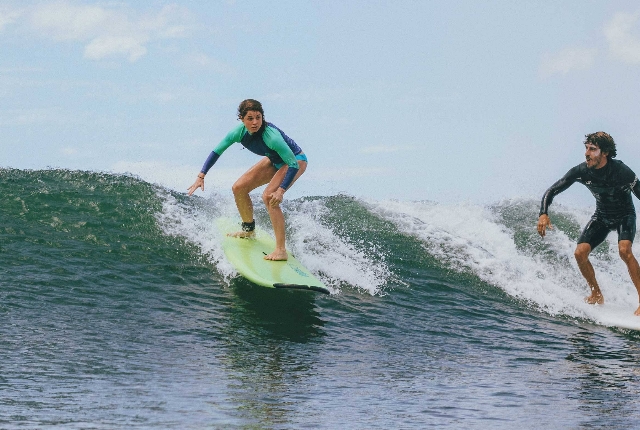 6. Plan A Trip To Corn Islands
In the vicinity of Nicaragua, you can find two isolated Caribbean atolls that are well-known as Little Corn and Big Corn and together as Corn Islands. Little Corn is small in size and adorned by white sandy gorgeous beaches, spectacular coral reefs, enchanting turquoise waters, and pleasant environment. Enjoy the fun of diving, relaxing in a hammock, horseback riding, and snorkeling here. You can get here either by a boat or airplane.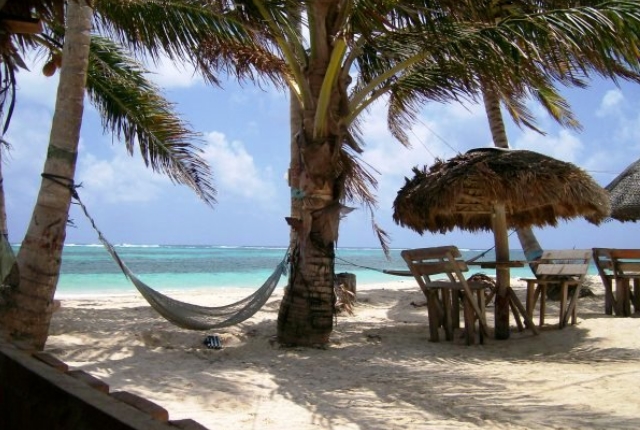 7. Hike In Domitila Wildlife Reserve
Domitila Wildlife Reserve is a spellbinding privately owned area adorned by dry tropical forests on pleasant coast. This nature reserve is home to incredible wildlife that includes howler monkeys, insects, wild cats, and various butterflies. Have a great experience staying in a rustic cabin here. Enjoy hiking along the nature trails in this reserve in the morning.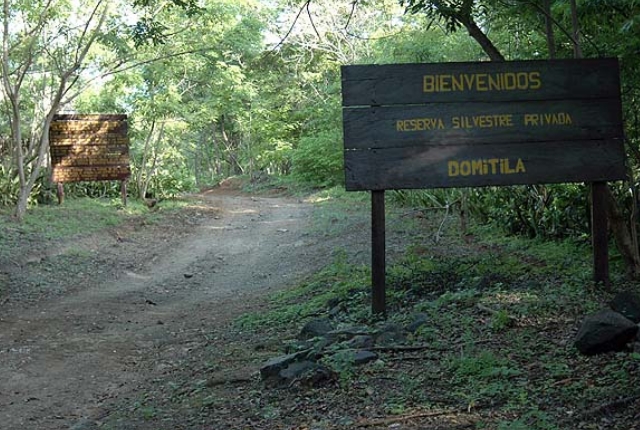 8. Shop At Masaya
If you want enjoy shopping artistic items, make sure you visit the arty city of Masaya during your excursion in Nicaragua. Shop a variety of handicrafts and artistic items here in popular handicrafts market. Meet skilled artisans. Do not miss visiting Masaya Volcanic National Park to view jaw-dropping views of ash-covered landscape and watch still-smoking crater.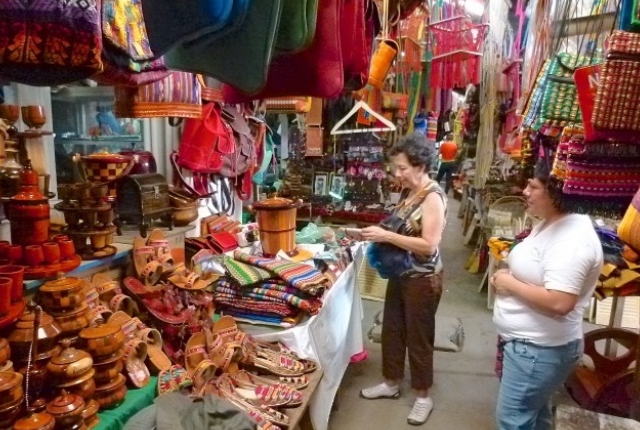 9. Look Out For Jaguars
If you are a globetrotter looking for a jungle adventure, then visit Indio Maíz Biological Reserve that you can find in the southeast area and spot jaguars. This nature reserve is well-known for several species of birds, insects, and trees. Enjoy hiking in the natural areas over here.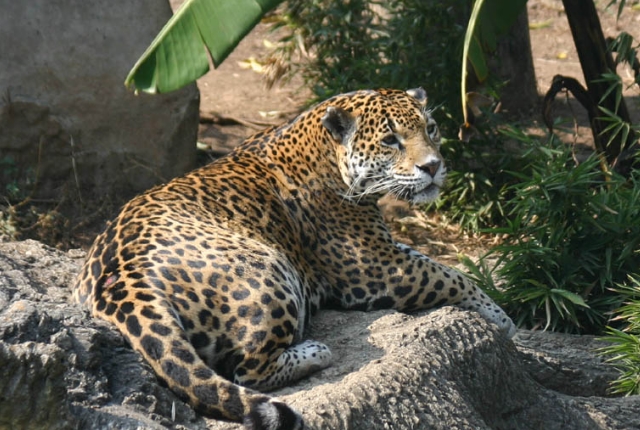 10. Paddle Down The River
Enjoy paddling down in the magical waters of the rivers and other water bodies when vacationing in Nicaragua. Watch wildlife in the forest and amazing remote towns as you paddle down the river. Enjoy sailing on a panga boat in the Caribbean waters. Do no miss visiting the fortress town of El Castillo. Have fun of kayaking in the river and spot outstanding animals and birds in the forests.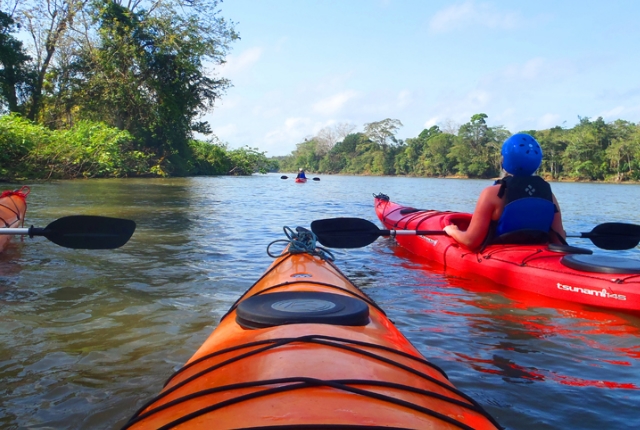 11. Zipline Over Mombacho Volcano
Vast Mombacho volcano is one of the key attractions in Nicaragua. Make sure you visit this incredible volcano's nature reserve. You can find here spectacular flora and fauna and enchanting orchids in the season. Do not miss hiking from the peaks to its craters. Watch stunning natural views. Enjoy thrilling zip-lining experience via Miravalle Canopy Tour.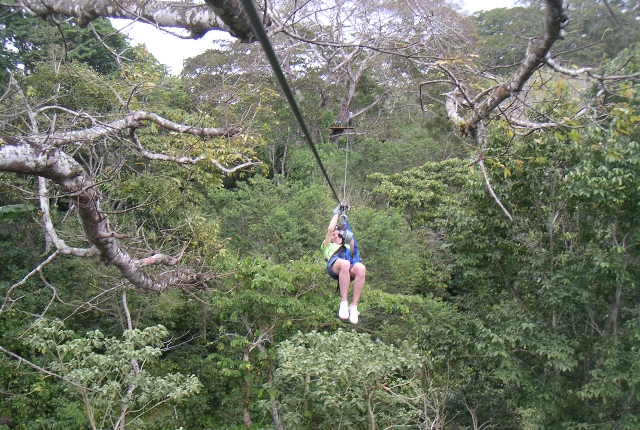 12. Enjoy Stay At Estelí's Nature Reserve
Plan to explore Tisey Estanzuela Natural Reserve, which is a well-known nature reserve that you can find in Nicaragua. It is a great spot for birders to watch amazing species of birds in the cloud and dry forest areas. Enjoy riding and hiking in the reserves. You can find hundreds of amazing species of orchids.
13. Smell Fragrance Of Coffee In Matagalpa
If you are fond of coffee and the fragrance of coffee makes you pleased, make sure you visit coffee plantation in the northern highlands when vacationing in Nicaragua. You can find here Finca Esperanza Verde, which is an outstanding nature reserve and an organic coffee farm present in the pleasant forest in this Central American country.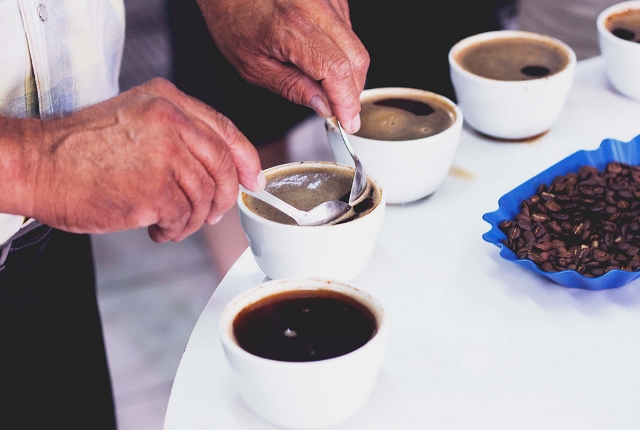 14. Rappel Into Somoto Canyon
You can find the oldest rock formations in Central America, which is popular as the geological wonder present in the northern Nicaragua. It dates back to about 13 million years. Somoto Canyon National Monument is an incredible canyon present in Madriz of Nicaragua that cover about 170 hectares. Do not miss hiking in the rocky trails to watch spectacular points here. Enjoy the thrill of rappelling down the vertical walls of the canyon. Enjoy the fun of rubber tubing in the enchanting waters here.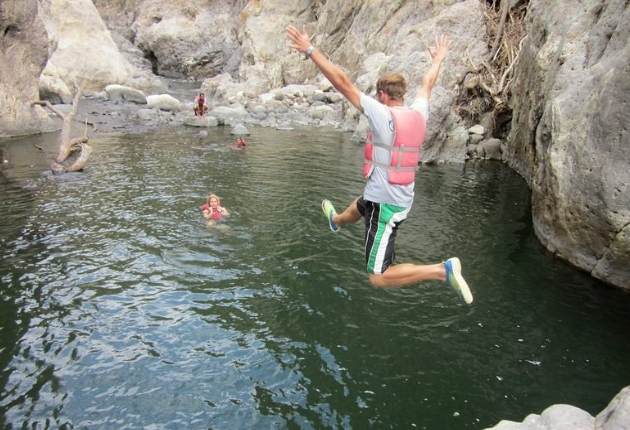 15. Tour Through Leon
Explore fabulous colonial city of Leon. You can find here spectacular churches, vibrant life, impressive colorful colonial architecture, and beautiful collections of art. Lots of travelers visit Nicaragua to enjoy the experience of Volcano boarding and end up in spending pleasant time in fascinating Leon city.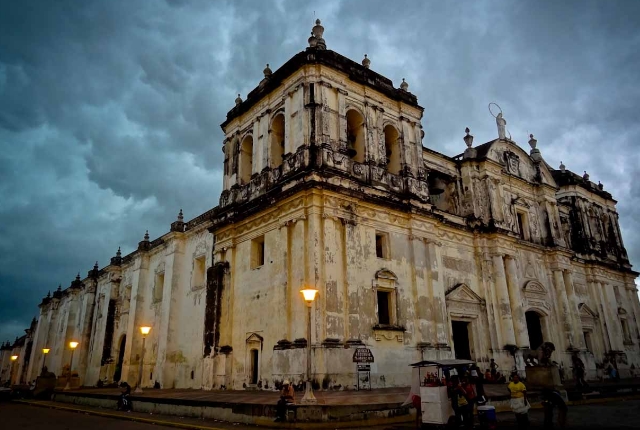 Now that you know these 15 thrilling activities to do in Nicaragua, make sure you enjoy each one of these during your excursion in this fascinating Central American country.