Historical sites, scenic beauty, green fields, water parks, adventurous activities and shopping places made Iowa one of the world's famous tourist spots. Iowa is a state of Midwestern United States, which is surrounded by three rivers, the Mississipiriver on the east and the Big Sioux river and the Missouri river from the west. Iowa is famous for its vast green fields, spectacular hills, typical small towns and gorgeous cities.
Let's Find Out What Things One Can Do In This Beautiful Tourist Place
1. National Mississipi River Museum And Aquarium
This river Museum and Aquarium is one of the most popular attractions of the state. It is placed within the Port of Dubuque. It allows the guests to visit the Mississipi River with the six large size vibrant aquariums, wetlands, historical display and a boatyard.You can also take a relaxing walk on the Woodward Nature Wetland.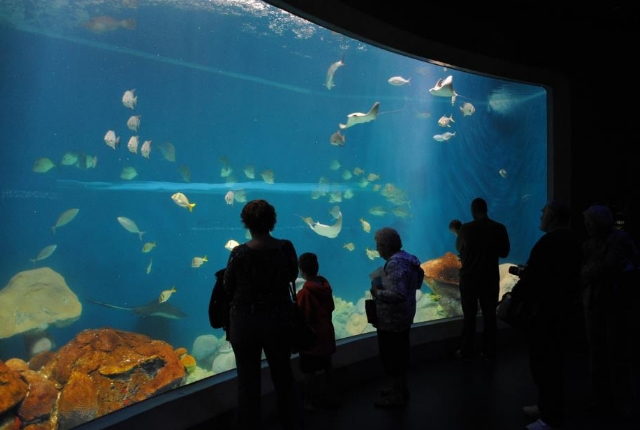 2. Blank Park Zoo
This amazing zoo is situated in Des Moines. It has almost 1,484 animals from different parts of the world. Kids can definitely enjoy the visit of this zoo because of the animals;a playground and camel ride and interact with farm animals. During summer, adults can enjoy the delicious Zoo Brew with spectacularview of animals.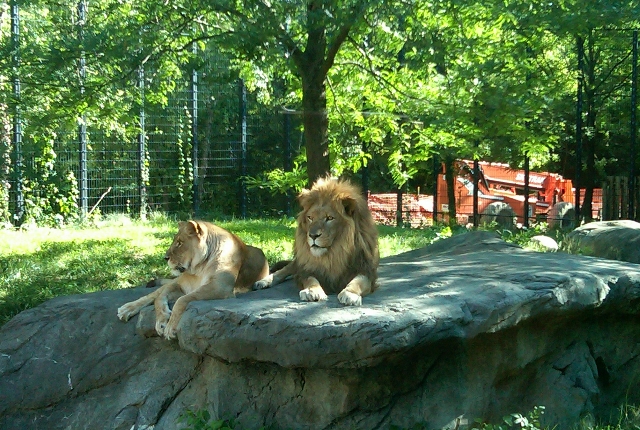 3. Grotto Of The Redemption
It considers as the Eighth Wonder of the World by many people. In 2001, this has added to the National Register of Historic Places. The miracle of stone shows nine different Grottos which depict different scenes of Jesus Christ's life. It is considered as the largest man made Grottos I the whole world and it is full of costly gems and stones. It is really a great experience to see it in your own eyes.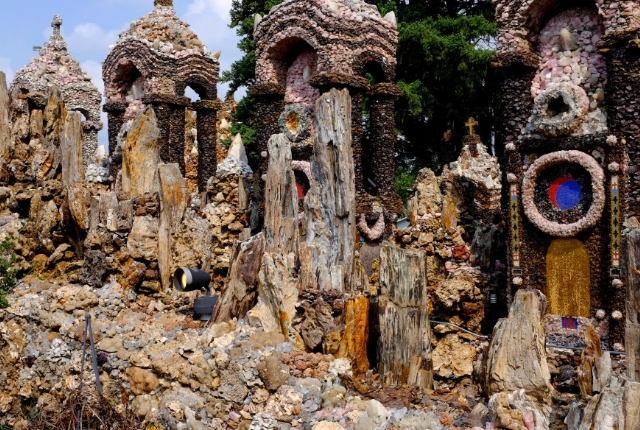 4. Greater Des Moines Botanical Center
This is another attraction of the capital city of the state. It is a nice green place where you can spend time by escaping temperature. This botanical center has the huge collection of Bonsai, Colenus, Amaryllis, Gesneriad and Orchids. This place also organises various programmes that can help you to increase your knowledge in gardening.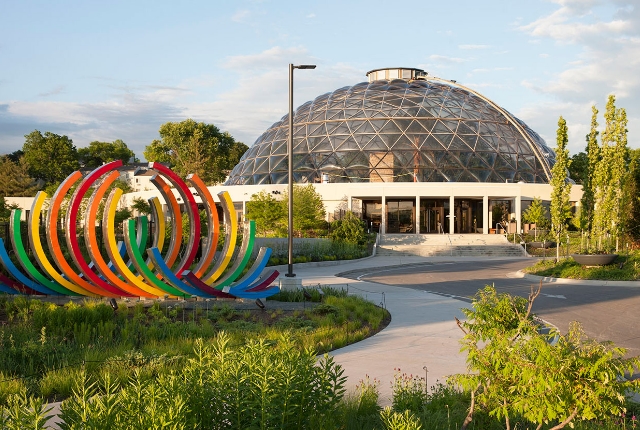 5. Lost Island Water Park
This destination is perfect for the family vacation. Your kids will enjoy the spectacular view and rides. This water park has nine huge water slides, three big attractions. You can take a ride on the Kaliahi River with a raft. The water park also has non-water activities, like golf.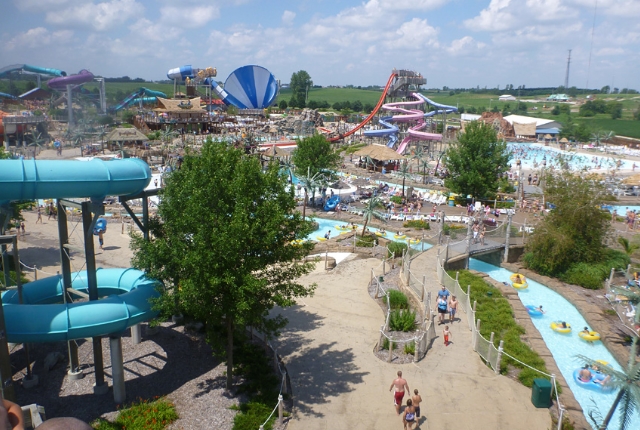 6. Loess Hills
You can make a plan to visit the Loess Hills in the western part of the state. These hills are full of amazing plants and animals. You will feel amazing when you will take the Loess Hills National Scenic Byway. The 220 mile long route will connect you with parks and forests. This trip is pact with scenic beauty and amazing experiences of these developing hills.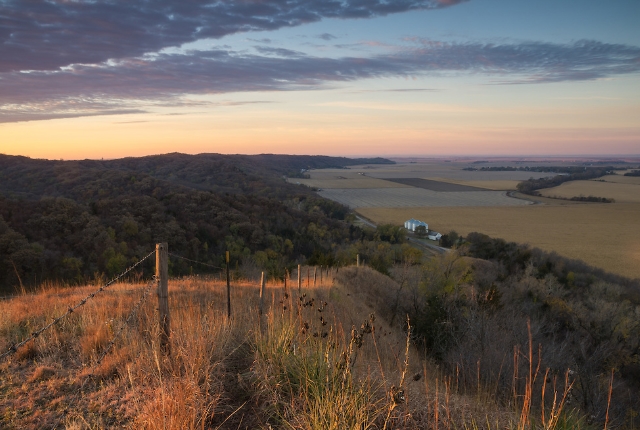 7. Dutch History In Pella
Pella is a beautiful town that shows signs of Dutch heritage. This town has founded in 1847 by Holland refugees. You can be the witness of the tallest working windmill of the country. This town has more than twenty heritage buildings, Vermeer Windmill and the windmill at the Pella Historical Village. If you are planning to visit the town in May then you can enjoy the annual festival Tulip Time. But don't forget to visit the Jaarsma Bakery for almond paste filled Dutch letters.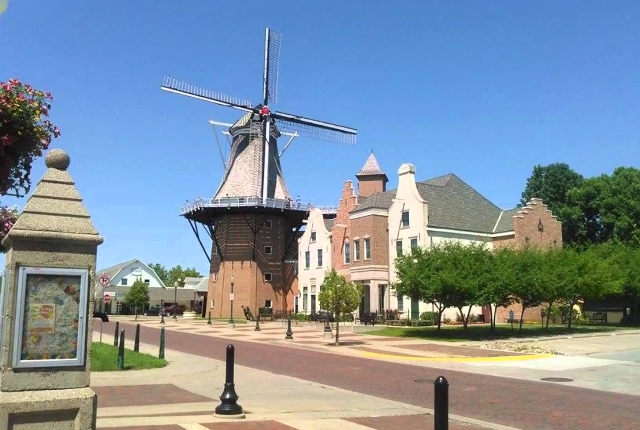 8. Pikes Peak State Park
This is the ideal place for photography with full of scenic beauty. It is considered as the most attractive places in the Iowa. You have to climb up 500 feet to view the spectacular meeting point of the Mississipi River and the Wisconsin River. If you walk another half mile trail you will reach to the Bridal Veil Falls. We can assure you that this place is more than beautiful which can't be described in words. Well, here you can spend the night at camp in the park to experience the stunning place in moon light. You can also take a walk of 11.5 miles of hiking trail.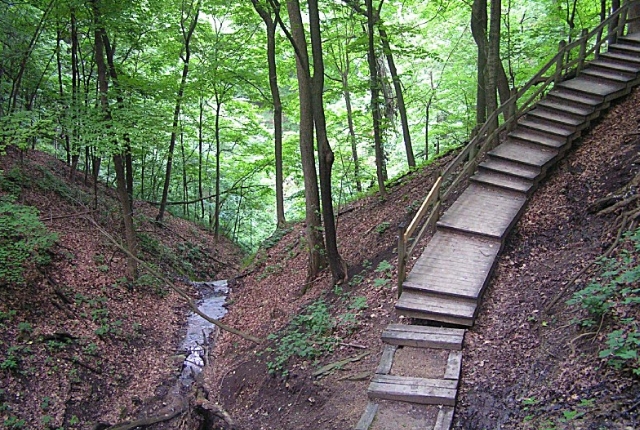 9. Okoboji
Okoboji is famous for water sports. You can enjoy your vacation fullest by boating, parasailing, kayaking and fishing. The most astonishing place in this area is glacier carved lakes. These lakes cover almost 15000 acres. This place also has a few golf courses, an amusement park, museums and shopping center for antique goods.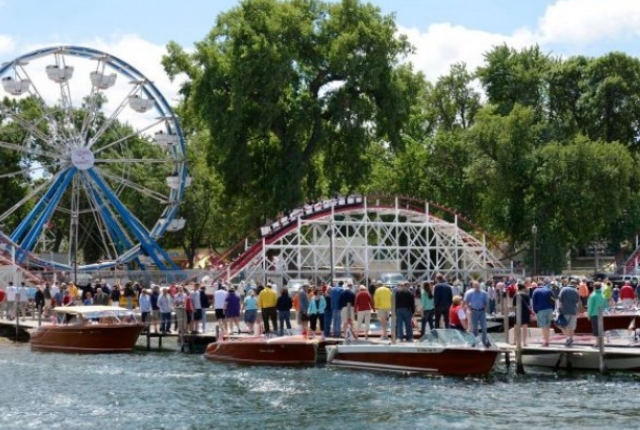 10. Ledges State Park
It is like sharp paths loops on the sandstone cliffs with Pease Creek as it breezes through Ledges State Park. This campground is really a cool place for picnic, hiking and walking on the Canyon Road. You can visit this place from Des Moines. Kids really enjoy this place a lot.