Radiant sun-kissed waters, white powdery beaches complemented with stunning scenery- this is how a Caribbean beach looks like. The warm sea, gentle waves and a radiant atmosphere make these beaches one of the finest places for a great vacation. It is a beach lover's paradise and the Caribbean simply fulfills every fantasy of a beach connoisseur. The beautiful Caribbean islands of Bahamas, Antigua, Aruba and Anguilla have enticing beaches which are easily accessible from resorts and popular attractions.
Let's Find Out Some Of The Most Awesome Caribbean Beaches:
1. Seven Mile Beach, Grand Cayman
This famous beach on Cayman Islands is a tropical paradise. Its azure waters and beautiful white beaches lined with coconut trees and casuarina create a mesmerizing effect. Although named Seven Mile Beach, it actually measures close to six miles.
Many beautiful resorts have been set up along the beach and it is the ideal place to sit and enjoy the gentle swish of waves.
The island also provides diving opportunities and if you are adventurous, this is one activity you must try. The nearby hotels and resorts also rent beach chairs that can be used to plonk your feet up and enjoy the scenery. And if you are hungry, head to one of the restaurants on the beach.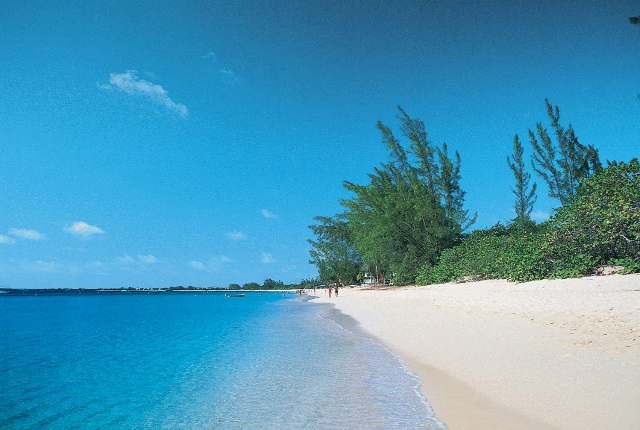 2. Grace Bay
Located in the Turks and Caicos Islands, Grace Bay is surreal, to say the least. Its beauty is breathtaking and looks like a page out of a fantasy story. The powdery soft sand beneath your feet would mesmerize you, its turquoise water will enchant you with eye-popping shades of blue covering eight kilometers of shoreline. The clear waters are perfect for swimming and if you wish to spot a few turtles, sting rays or tropical fish, move towards the coral reef in Princess Alexandra Marine Park. Dolphins are also frequently spotted in Grace Bay. It is also home to exquisite resorts that are ideal for a great beach holiday.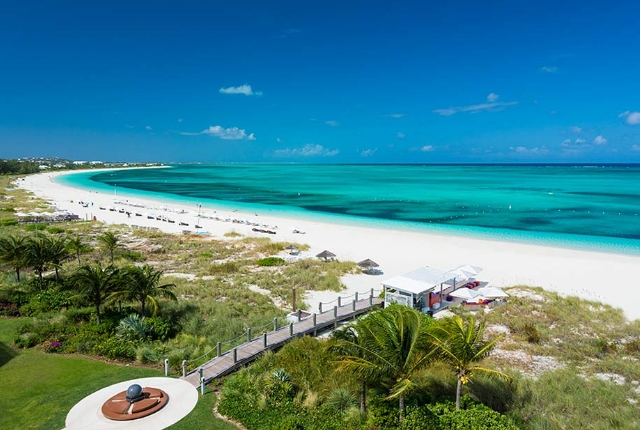 3. Varadero Beach, Cuba
The 20 kilometer stretch of Varadero Beach in Cuba is breathtaking. The water here glimmers in varied shades of blue and the palm trees gracefully adorn the shoreline. It is a popular destination for water sports such as scuba diving, snorkeling, diving, sailing and kayaking. If you wish to swim with dolphins, contact one of the resorts here that offer attractive tour packages. The island also has nature parks and crystal encrusted caves.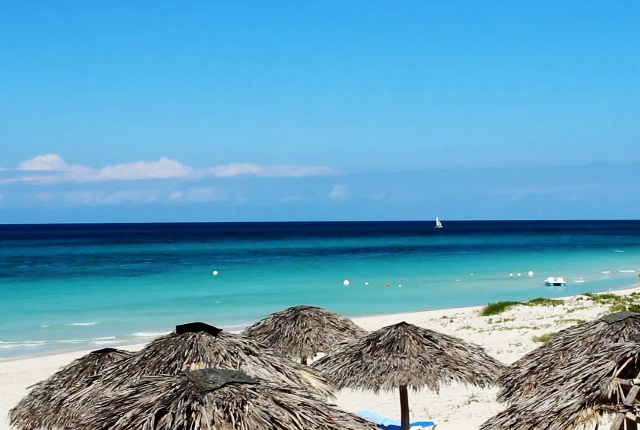 4. Shoal Bay Anguilla
Along Anguilla's northern coast lie Shoal Bay, a tropical paradise. The crystal clear waters are home to coral gardens and its bright white sand stretches over three kilometers. It is comparatively peaceful and you will never find a lot of crowd at Shoal Bay, making it the ideal place for relaxing. Water sports such as snorkeling, diving, kayaking or swimming can be tried here.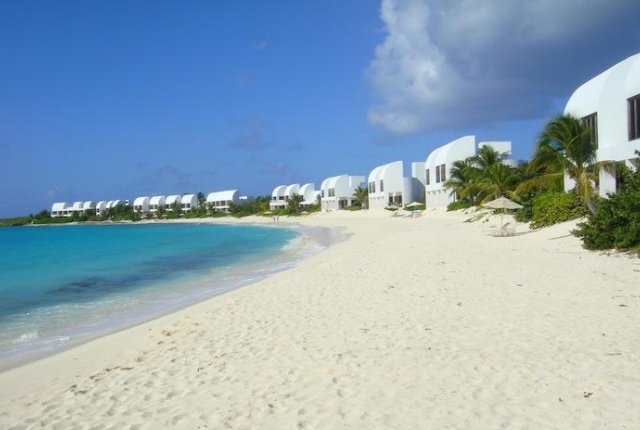 5. Pink Sands Beach, Bahamas
Bahamas has been an ultimate beach destination from time immemorial. People have been flocking to its shores to marvel at its beauty and charm. The Pink Sands Beach at Bahamas is a pretty stretch of silky, pink beach on Harbour Island. Its rosy hues will completely enthrall you and is the perfect place for sunbathing, swimming and kayaking. Resorts along the shore rent out beach chairs and guests can soak in the comforting atmosphere of this heavenly place while relaxing on the shore. The islands Loyalist cottages are a famous attraction and must not be missed.