Oman, a well-known country situated in the Arabian Peninsula, is a popular tourist destination with varied environment in the Middle East. Terrain comprising dessert, amazing coastlines of the Gulf of Oman, Persian Gulf, and Arabian Sea, mosque, a beach full of turtles, riverbed oasis, and busy fish market attract lots of tourists to pay a visit to Oman. So, let's have a look at some popular tourist destinations that you should visit when in Oman.
Find Below Nine Incredible Tourists Spots To Visit When In Oman
1. Muscat
Muscat is the biggest city, trade center, and capital of Oman. Also, it is one of the most interesting cities in the Arabian Peninsula and gain the fame of being the Arab City of Culture in 2012.
Visit an attractive amphitheater made using rough bare rocks and two Portuguese fortresses of 16th century here.
Also, visit museums present in old forts and mansions to discover the history of Oman. Shop various exotic items by visiting Muttrah's souk. Also, watch modern Islamic architecture by visiting magnificent Sultan Qaboos Grand Mosque that was constructed using marble. Go for dolphin watching cruise to have an amazing experience. Don't miss visiting Royal Opera House to learn more about a musical arts and culture of the country.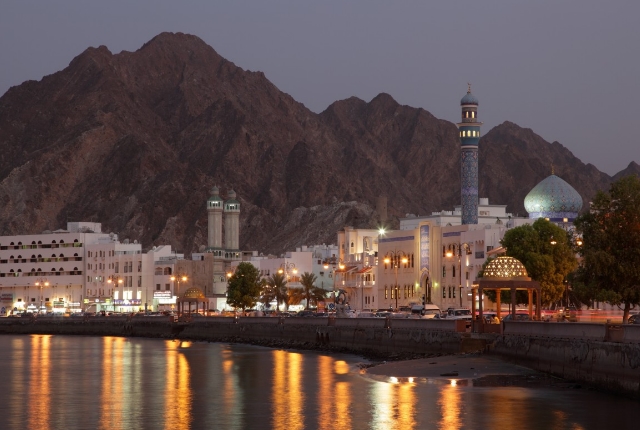 2. Ras Al-Jinz Turtle Beach
Ras al-Jinz turtle beach in Oman is the nesting site of endangered species of turtles i.e. green turtles. You can find that thousands of turtles turning to this beach every year so it makes Oman an amazing natural spectacular site having thousands of turtles. The best time to visiting Ras al-Jinz turtle beach in Oman to watch endangered species of turtles is between June and August.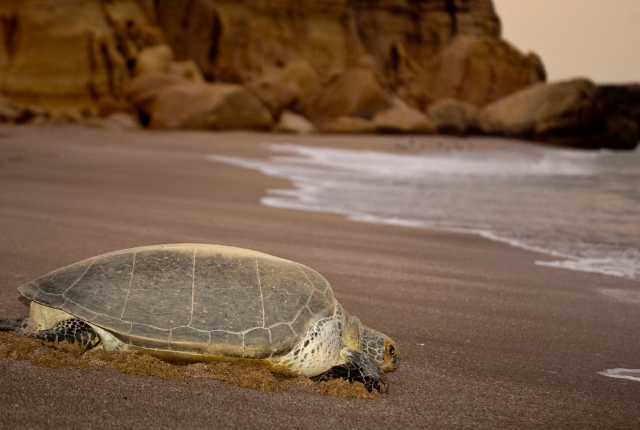 3. Wahiba Sands
Eye-catching rippling dunes that you can find in Wahiba Sands in Oman attract numerous visitors.
Wahiba Sands stretches 80 km in west to east and 180 km from north to south. You can find here sand dunes rising about 150 metres high.
You can spend a day or two here exploring various natural geometrical designs made by the dunes, experiencing the peace of desert, and watching the elegance of the night sky.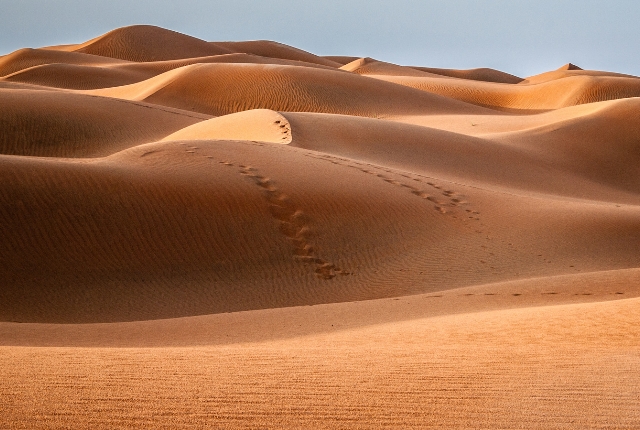 4. The Frankincense Coast
Oman's province of Dhofar in the south is the abode of frankincense, a highly expensive incense that once was valued greater than gold. When in Dhofar, you can visit ancient incense ports of Sumhuram and Al Balid, watch frankincense tree on the slopes of Qara Mountains, and shop at Salalah's Al Haffah souq. Also, at The Frankincense coast, you get a great opportunity to watch beautiful flowing rivers, enchanting waterfalls, and lush green pastures, particularly from July to September during the 'khareef' season.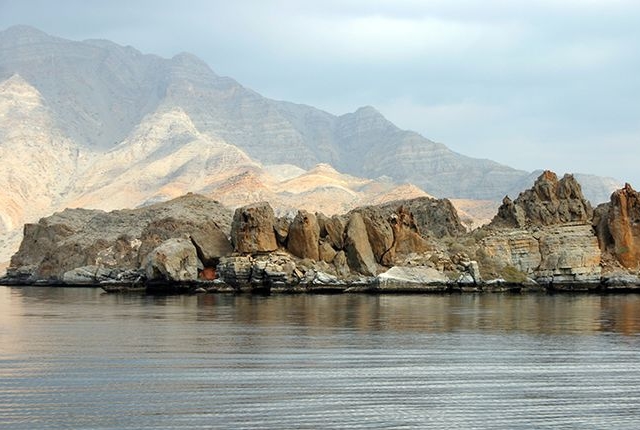 5. Wadi Nakhr Gorge
Wadi Nakhr, also well-known as the 'Grand Canyon' of Oman, is located amidst the Jebel Shams, which gains the fame of being the tallest mountain of about 3,005 m in the Oman.
Also, Wadi Nakhr Gorge is regarded as one of the natural wonders of Oman. This fissure that appears like an amphitheatre that plunges down over 1 km to the valley base is best viewed from Jebel Shams' observation point. Also, don't miss the 'Balcony Walk' at Wadi Nakhr.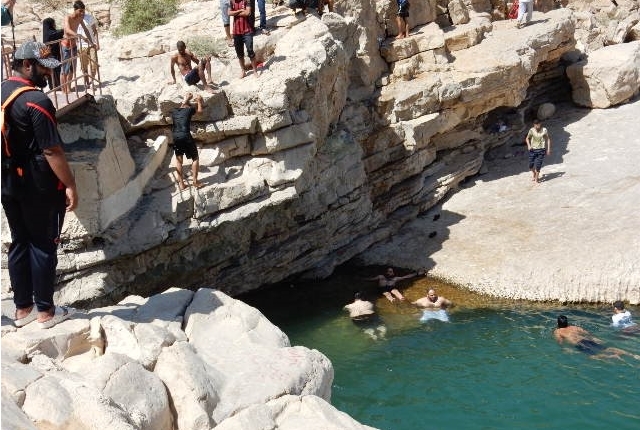 6. Bahla Fort
Do you want to explore the historical significance of Oman? Don't miss visiting Bahla Fort, which is a popular fortress that you can find at the base of the Djebel Akhdar highlands. It is listed in the World Heritage Sites of the UNESCO. The pottery centre of Bahla fort is an impressive site.
This fort was constructed in the 13th and 14th centuries when the Banu Nebhan tribe was in power.
The Bahla fort is safeguarded properly by a huge wall over eight miles.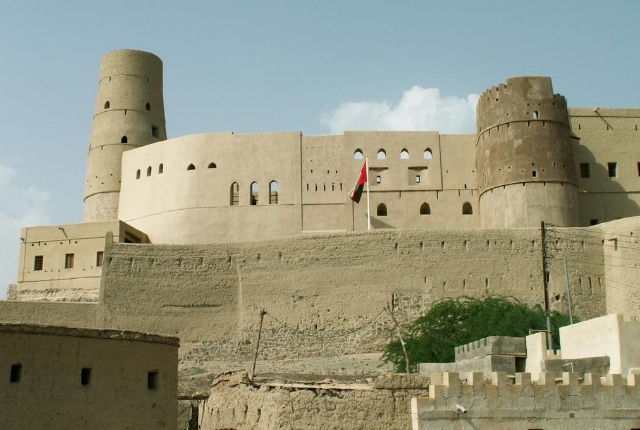 7. Nakhal Fort
Don't miss visiting the Nakhal Fort in Al-Batina to watch one of the most exquisite castles in the world.
You can find this beautiful castle at the foothills of the western Hajar Mountains and on the top of a 200 m rocky land.
This enchanting fort was first built in the third century. From here, you can watch several palm farms of the Nakhal village area which is known to impart the name to the attractive fort.

8. Musandam Fjords
Musandam Fjords, also widely popular as the Norway of Arabia, is one of the spectacular attractions that you must not miss when in Oman. Watch the natural beauty of mountains, sunken valleys, stunning steep cliffs, and panoramic crystal clear water here. Don't miss to go for a pleasant dhow cruise through the Khor ash Sham to have a refreshing experience. Enjoy the thrill of spotting dolphins and fun of swimming in the pure waters when visiting Musandam Fjords.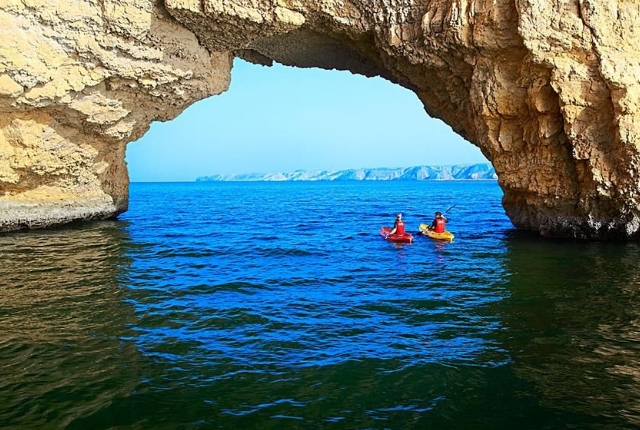 9. Wadi Shab
One of the eye-catching attractions in Oman is the Wadi Shab. It is a set of natural waterfalls and pools that are present amidst the dessert. Water here is turquoise. Don't miss enjoying swimming here in the enchanting waters to have a refreshing experience.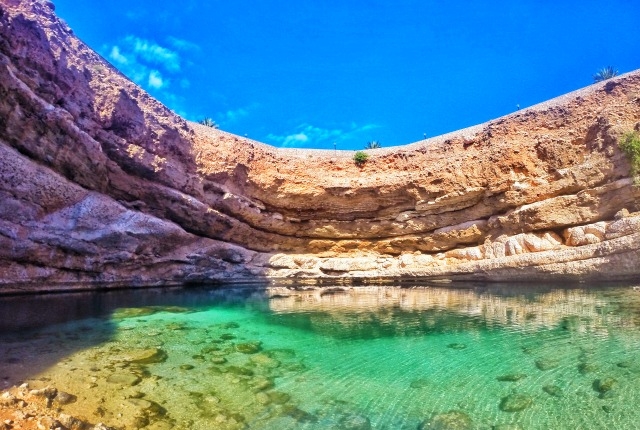 Now that you know these nine tourist destinations in Oman, make sure you visit each one of them when planning vacations in Oman.