Prince Edward Island is one of Canada's eastern Maritime Provinces. With its authentic local charm and leisurely living Prince Edward Island makes for the perfect vacation getaway. One of Canada's smallest provinces, Prince Edward Island is best known for its quaint seaside villages, charming towns, read sandstone cliffs, wooden slatted building and wide open spaces. Some of the top attractions of this maritime province include Dunstan's Basilica, Confederation Center of Arts and Brackley Beach. Read on to discover some of the truly inspiring things to do on Prince Edward Island.
Here Are 6 Fabulous Things To Do In Prince Edward Island
1. Tour The Confederation Center Of The Arts
The Confederation Center of the Arts showcases the best of Canadian Visual and Performing Arts. The center is located in the historic city of Charleston.
This imposing modernistic structure, which takes up the better part of a city block, comprises of four large sandstone cubes.
Within the walls of this massive structure, is a veritable treasure trove of historical artifacts and contemporary art exhibits, all of which describe the story of the confederation in their own unique way. The Confederation Center of The Arts also has an art gallery, five theaters, a restaurant and a gift shop.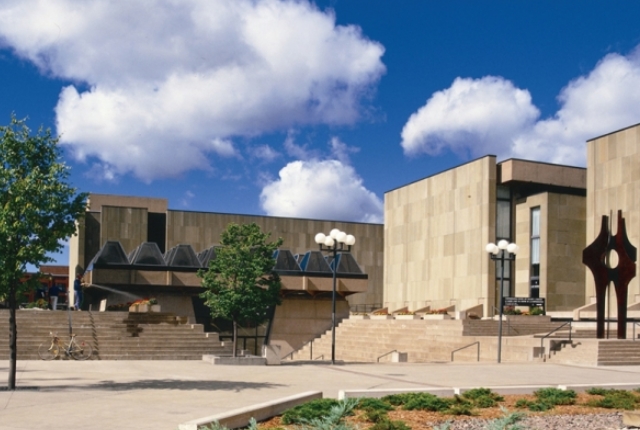 2. Explore Prince Edward Island National Park
The scenic Prince Edward Island National Park is one of the premier national parks of Canada. The 22 square kilometer park, which abuts the Gulf of St Lawrence, was established in 1937. The chief objective of the Prince Edward Island National Park is to safeguard the ecological integrity of this unique environment.
With its rich cultural heritage and abundant ecological diversity, this national park tops the list of tourist attractions on the eastern Canada.
Besides exploring the fantastic sand dunes which dot this protected region, visitors can also explore Dalvay by the Sea National Historic Site and L.M Montgomery Cavendish National Historic site – two premier cultural attractions which are located on this national park.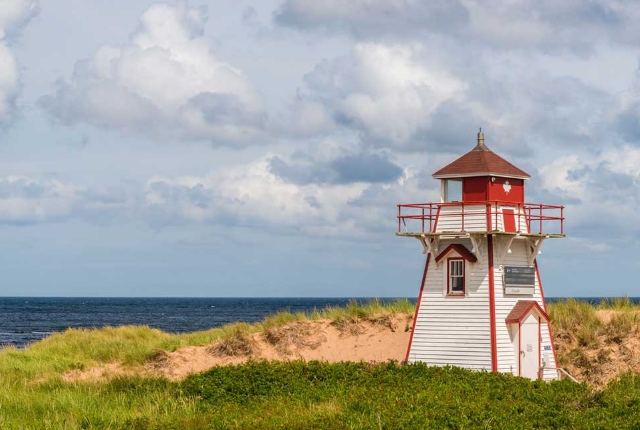 3. Visit St. Dunstan's Basilica
St. Dunstan's Basilica which is named after St. Dunstan, an Anglo Saxon Saint from Glastonbury, is one of the prominent landmarks of the city of Charlottetown. The St. Dunstan Basilica which is also known as Basilica National Historic Site of Canada, is a massive stone church constructed in the Gothic Revival style.
The church was constructed between 1896 and 1907 by the celebrated architect Francois Xavier Berlinguet.
Some of the key architectural elements of this Roman Catholic Church include its stunning roof line, twin towered façade and its exquisite traceried windows. Visitors to this church should also inspect the beautiful stained glass windows.
4. Enjoy A Leisurely Stroll On Brackley Beach
Come summer, and Brackley Beach is choc a block with tourists. This charming beach is located just fifteen minutes from the city of Charlottetown. Brackley beach is bordered by Prince Edward Island National Park.
With its stunning dunes and miles of pristine sandy beaches it is no wonder that Brackley Beach has become a top tourist attraction among people visiting PEI (Prince Edward Island).
Canoeing, horseback riding, camping and deep sea fishing are some of the popular activities one can partake of, on Brackleye Beach. Brackley beach is also surrounded by numerous small restaurants.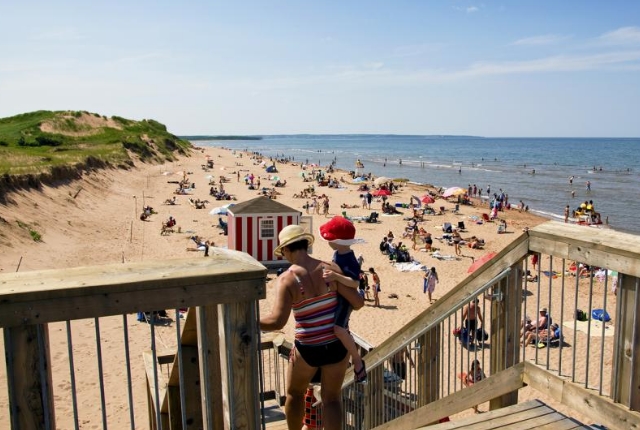 5. Spend Some Quiet Time At Victoria Park
Enjoy splendid isolation by visiting the gorgeous Victoria Park in Charlottetown. This stunning park was established back in 1873.
The park which is spread over 15 hectares of land is one of the most popular parks on Prince Edward Island.
The beautifully maintained walking trails which wind their way around the shady woodlands are extremely popular with park goers. The Victoria Park also has a skateboard park, a large swimming pool, numerous playgrounds and tennis courts.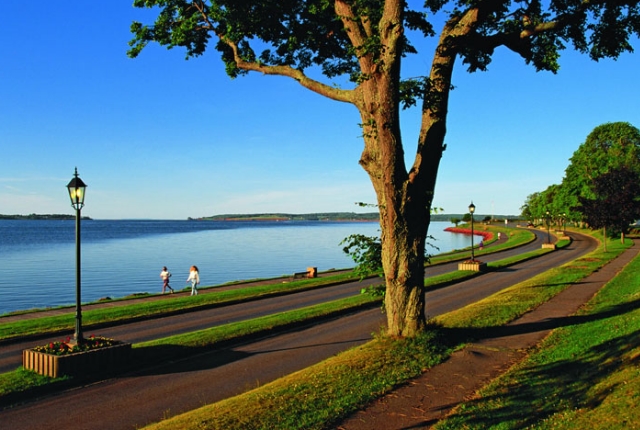 6. Enjoy A Scenic Drive Over The Confederation Bridge
The Confederation Bride, an engineering marvel, links the eastern Canadian provinces of Prince Edward Island and New Brunswick. This 12.9 kilometer long bridge spans Abegweit Passage of Northumberland Strait. Construction of this colossal bridge began in 1993 and continued all the way to 1997. Driving across this beautiful bridge is an attraction in itself, especially during the winter months when the ocean water freezes over.