There are some countries in south America which were inhabited by indigenous people who established great indigenous civilizations or settlements in the area. But curiously these countries later came under occupation of royal powers from Europe like Spain. Bolivia a mid western nation of south America is such a country. Bolivia is surrounded by neighbors like Brazil, Chile, Paraguay and Peru. Though this country was inhabited by indigenous people and later on by Incas, Spain took hold of the country from 16th century. After a few centuries the people of Bolivia earned independence. There are some sites or attractions in Bolivia that are connected with this rich and colorful historic past. A tourist who loves history can visit these places while touring Bolivia.
Here Are 5 Top Interesting Historic Attractions Of Bolivia:
1. The Ruins Of Tiwanaku
Perhaps the greatest attraction of Bolivia. A vast and sprawling ancient city that existed even before the Incas. Historians say that this place was a small village at first. Later a big and expansive city came into being around 1200 BC. It had a population of 20000 at that point which later rose up to more than 1 million including the population of its surrounding small cities. When Incas came here it was already in declining condition. Now tourists can see amazing expansive ruins of temples, residential places, gates, walls with strange faces carved on it etc. Situated at a distance of 70kms from La Paz of Bolivia this is a UNESCO world heritage site.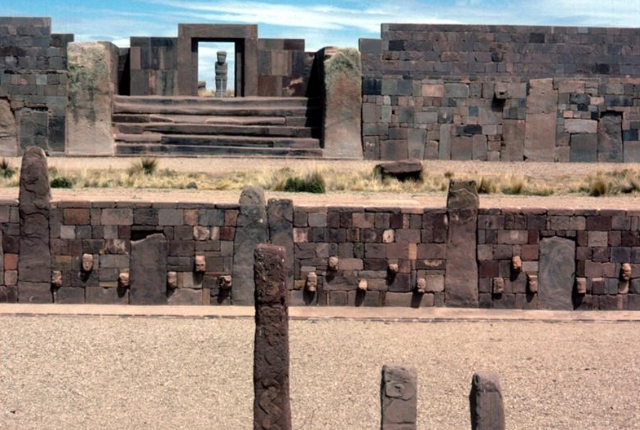 2. The Mysterious Ruins Of Samaipata
Like Tiwanaku Samaipata in Santa Cruz of Bolivia is a place where pre Inca, Inca and Spanish culture of later time converged together.  As a result ruins of ancient settlement and fort can be seen now. The ruins tourists can witness at present are mostly plinth like structure and some strange mysterious ramp like things that have given birth to the legend or famous alien oriented theory of Erich Von Daniken. A UNESCO world heritage site of Bolivia.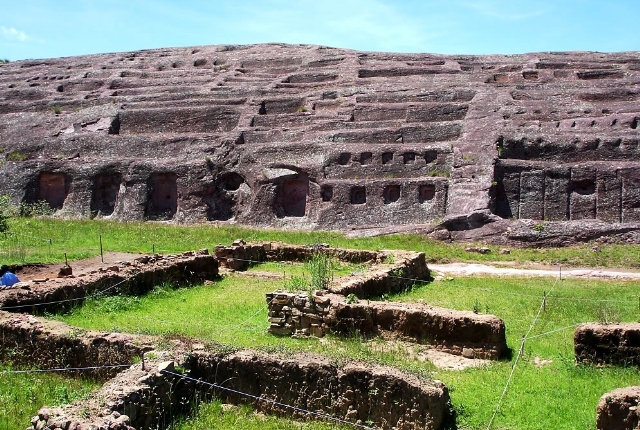 3. Isla Del Sol
The island of the Sun or Isla del Sol in Titicaca lake of Bolivia sometimes is called the birth place of Inca civilization in this country. However tourists who like history should not miss the archeological relics while visiting this lake area. The ruins here include remains of ancient Inca settlements mostly plinths, gates etc. Besides there is a sacred hill of Inca and a museum in Challapampa that has several articles found on this island.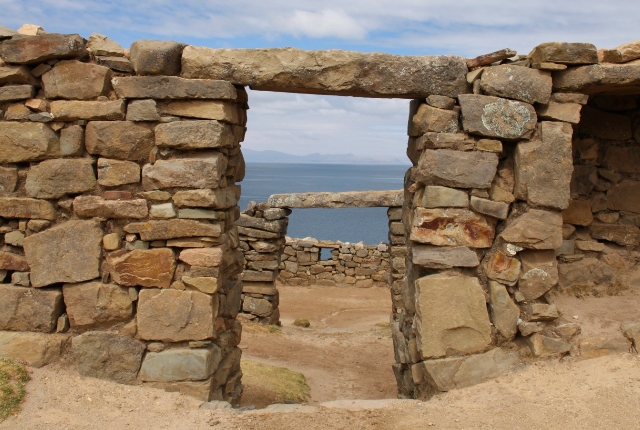 4. The Dinosaur Footprints Of Cal Orko
Every country in the world has amazing attractions for visitors. But few can match this one near Sucre of Bolivia. Here a 260 feet high and 3000 feet long slope like wall or cliff has hundreds of footprints that belong to several species of dinosaurs of upper cretaceous period. The number of footprints of different species found here go up to 293. A dinosaur enthusiast must not miss the place.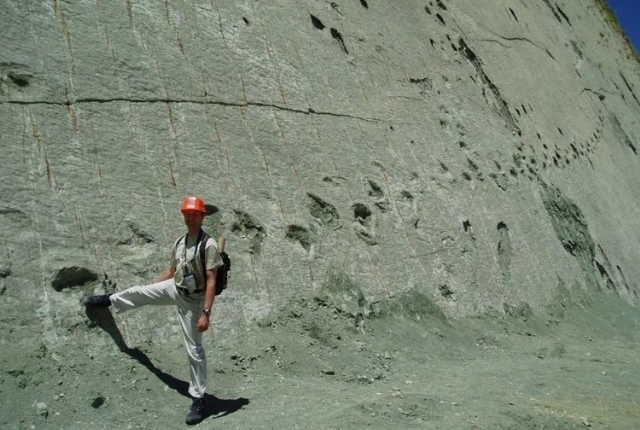 5. The Jesuit Missions, Chiquitos
Now a place in Bolivia that holds interesting and truly spectacular remains of colonial architecture. When Spanish people came in Bolivia, initiatives were taken to spread Christianity among local people. As a result like other countries Jesuit missionaries came into Bolivia too and set up missions. But these missions in Bolivia survived for long when Jesuit initiatives in other countries failed. Now Chiquitos of Bolivia has some excellent looking Jesuit mission that stand for architecture of Spanish colonial era.