Which is the most romantic destination according to you? For us, it is Mexico. Why? Well, why not? It has so many romantic things to do. You could have a candle lit dinner next to a beach or just go for scuba diving. There is so much to do in Mexico. It is perfect for couples who love beaches. We are in love with Mexico and we believe it is very romantic. Today we have listed the 5 Romantic Things to Do in Mexico for Couples. You will surely love the list!
Here Is The List Of 5 Romantic Things To Do In Mexico For Couples:
1. Go For A Sunset Cruise In Cabo San Lucas
Mexico is a lovely destination for a private cruise! Yes! If you have the budget to go on a sunset cruise, you should be going to Cabo San Lucas and a book a cruise or catamaran for yourself. The waters are so calm. Just sit back and share a long kiss. Watch the sun dip down. You can book a sunset cruise online. There are many sailing companies. You could share a drink and talk for hours. This is a once in a life experience.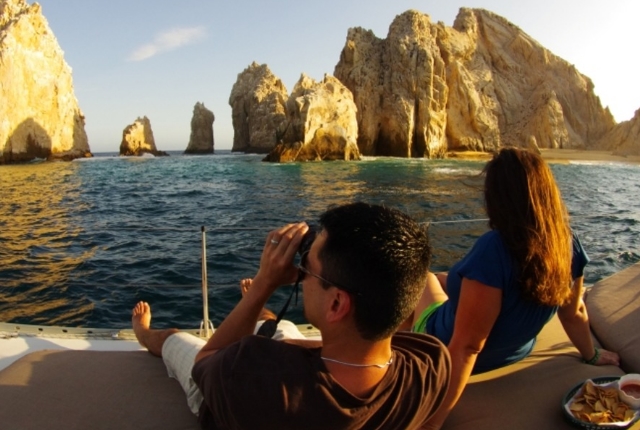 2. Horse Riding In Cancun
How about horseback riding on a beach? Yes, that will be a very exciting and romantic thing to do. You can go to a Cancun beach and just take two horses and go for a little horseback ride. The beaches in Cancun are amazing. You can watch the sun go down when you are riding the horse together. You could go up the mountain and soak in the beautiful view. Playa del Carmen is a great place if you are looking for a horseback ride. However the Cancun beaches are spectacular.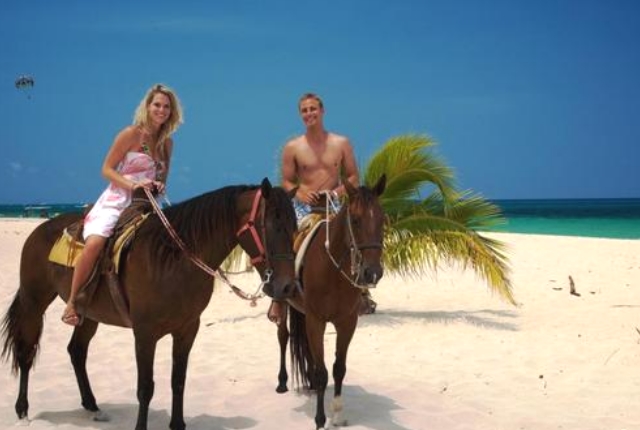 3. A Walk On The Beach
Nothing like a romantic walk on the beach. Just pack some food to eat and have a picnic at the beach. You could choose the Cancun beach or Playa Los Cerritos. There are many secluded beaches in Mexico. Just hold hands and take a never ending romantic stroll. The white sandy beaches in Mexico are perfect for a romantic walk. It will surely be a walk to remember.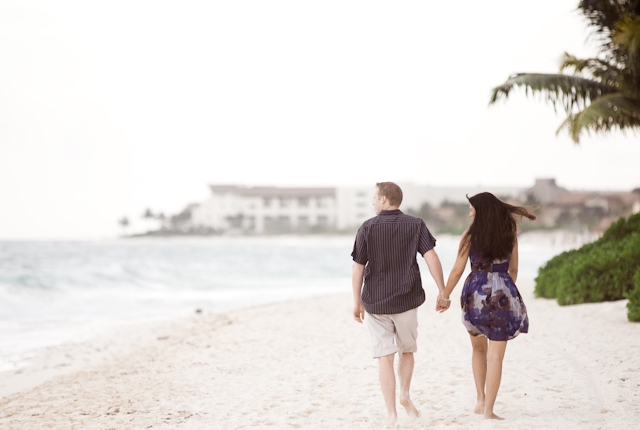 4. Dinner For Two At Esperanza An Auberge Resort
Esperenza has a very romantic restaurant called Cocina del Mar. The food is very fresh and you can see the cliff close by. The waves crash and you can actually hear the sounds. At night, the resort turns so beautiful. They can arrange a private dinner for two for you both. There are candles everywhere. There are rose petals and a bonfire. It is simply beautiful! It is perfect for couples. A private dinner for two here is highly recommended.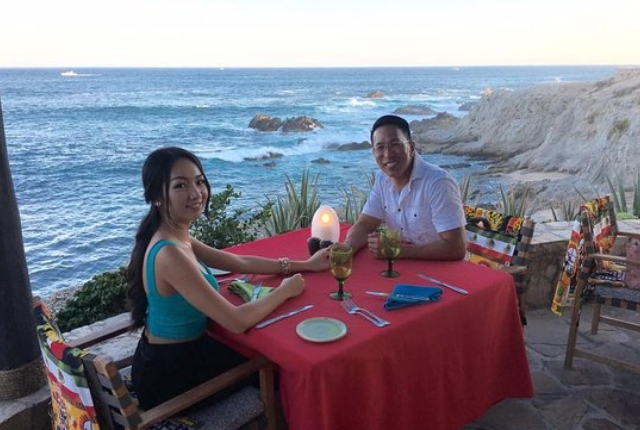 5. Scuba Diving And Snorkeling In Cozumel
Scuba diving and snorkeling is one activity you must indulge in when you are in Mexico. Cozumel is the perfect place for scuba diving. You will see turtles and dolphins. There are packages you can take. The tropical fishes and corals inside the water will actually take your breath away. It is one of the most romantic things to do in Mexico. The instructors are there and the safety is maintained. It is very exciting to try this activity with your partner.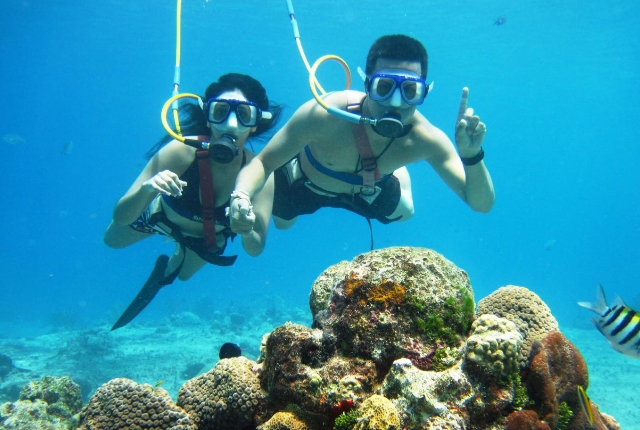 I think we just fell in love again! Mexico is a great place and once you are there, you and your partner will find the missing romance in your relationship. You should certainly book a trip for you and your partner. It will be a very romantic trip for sure! Book the air tickets and have a fantastic and super romantic trip to Mexico. Enjoy!