Latvia is one of the beautiful countries of Baltic region of north Europe. It is one of the Balkan states that has retained its indigenous as well as a mixed culture. Historically it is very rich place. From 13th century it was occupied by foreign power particularly from 18th century by Russia. It gained independence for short period in ;late second decade of 20th century before being subjugated by Nazi Germany and Russia again during or after WW2. Latvia finally became a sovereign state and a Republic in May 1990. Now tourists in large number flock to this country to see interesting spots that include several historic sites. If you are fond of historic places you can visit these also.
Here Are 5 Must Visit Historic Sites Of Latvia
1. National History Museum Of Latvia, Riga
If you want to gather a bit information about Latvia, its past, culture, ethnological history then you should visit this museum in Riga. It provides excellent information on this Balkan country. The museum is divided into different galleries or sections. it has archeological relics of prehistoric Latvia. It exhibits medieval history through models of castles and houses of Latvian farmers. It has collection of weapons too. The museum provides a view of modern Latvia and on its two phases of independence. It has interesting and great collection of arts and currency of the county also. The museum in Presidential castle however was closed for sometimes in 2014 because of a fire. Now it is opened again and still in Riga.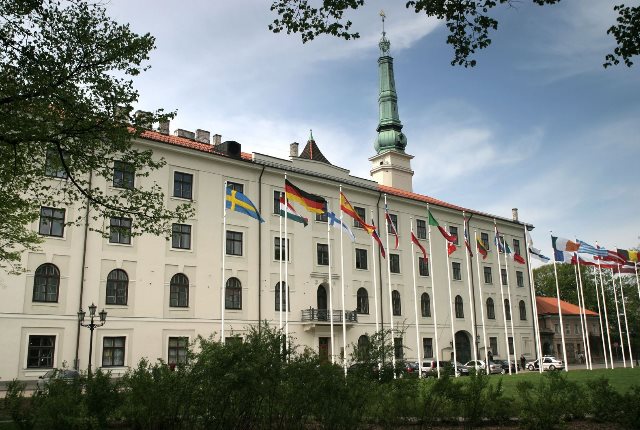 2. Kintu Aka Well Archeological; Site
The site is located in western Latvia. Historians say that it was inhabited by local farming community who built large huts as well as such wells for their conveniences. Scholars say that this site was occupied from 17th to 19th entury. Later the houses were destroyed by local landlords. Now only this well with amazing big stones exists. It is said that some of these stones has a weight of nearly a ton.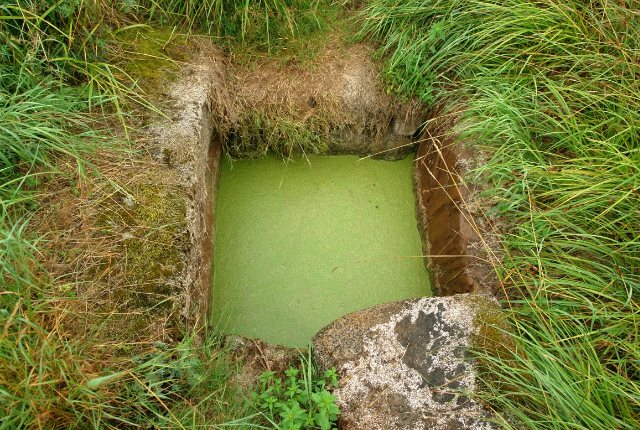 3. Cesis Castle, Cesis
This castle in Cesis of Latvia is said to be one of the largest castles of Balkan states. it is one of the most spectacular castles of Latvia though it is in ruins today. Historians say that it was built in early 13th century by Livonian Brothers of Sword, a group of crusaders from Germany. It served as residence for local lords for centuries. It was devastated in Great Northern War. Tourists who love to tour medieval castle should not miss this site.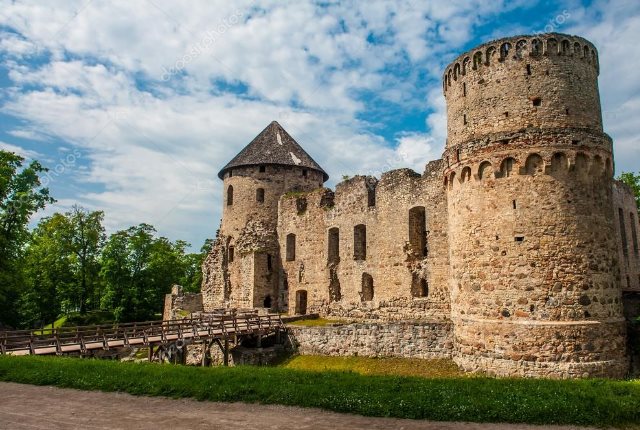 4. Jelgava Palace
With castle if you have hunger for seeing large palace which was once used as residence for royal people then you should come to city of Jelgava of Latvia. The Jelgava palace is not only the largest palace of the country it is said to be the largest in Balkan states. The construction was started in 1738 and was done in late 18th century. Historians say that it has a style that is a mixed architecture. Some say that it had followed Baroque style. It was used by the royal people of Dukes of Courland at that time.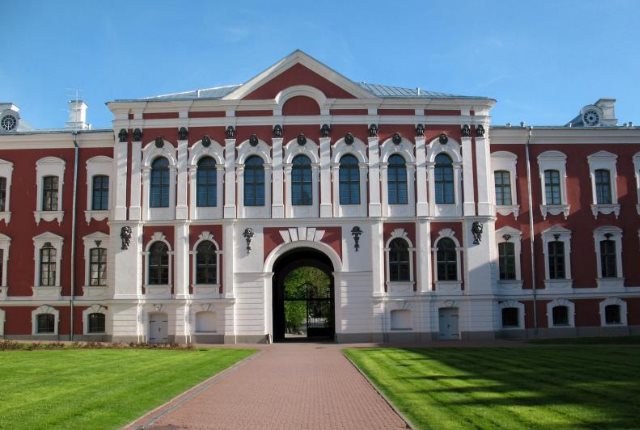 5. Aglona Basilica, Aglona

After a castle, a palace now a historic church. It is the largest catholic church in Latvia. In 1700 this church and monastery were founded by fathers from Dominican. That church had a wooden structure at that time. The present one was built later and was completed in early 19th century. This Aglona church is a highly regarded religious place of Latvia that attracts large number of pilgrims on the day of Assumption of Mary every year. It was designated as a  Basilica by Pope John Paul the 2nd in 1980.