Encircled by Lithuania, Estonia, Belarus, Russia, and Baltic Sea, Latvia is a fascinating country with its landscape adorned by dense, stretching forests and beautiful beaches. Latvia is popular for its blend of urban areas, such as Riga, and spectacular waterfalls and landmarks. It is home to worth-seeing wooden impressive architecture, medieval Old Town and villages, national parks, a big Central Market, and attractive museum. So, if you are planning to spend your long vacations in Latvia, then you need to know some prominent attractions in this European country to make your vacations more interesting and fun-filled. Read on to discover all about it.
Find Below Ten Popular Attractions In Latvia That You Must Not Miss Visiting When Vacationing Here:
1. Riga
One of the most famous places in Latvia is Riga, which is also well-known as the capital of the country. Gaze at the impressive medieval Old Town and its spectacular architecture. When exploring Riga, you simply can't miss watching 800 eye-catching Art Nouveau buildings. Make sure you visit Centrs, which is a part of Riga. Do not miss visiting the outstanding Latvian Ethnographic Open Air Museum, which acquaints you with the rich culture and history of Latvia. Plan to explore rest of the Riga on foot as it would gift you an enjoyable experience. View traditional homes and authentic attires of the people residing there.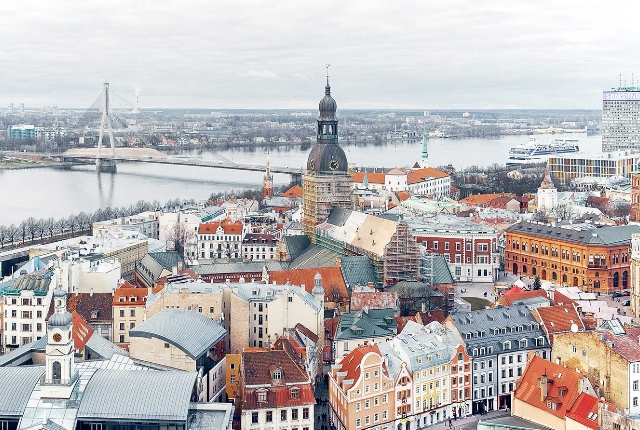 2. Gauja National Park
Explore one of the most pristine areas in Latvia by visiting Gauja National Park. Spend a pleasant time in the nature by exploring incredible caves, rock formations, and cliffs in this fascinating park. If you are a spelunker, then you should not miss touring through amazing Gutmanala caverns. Watch unique inscriptions on the walls of this cavern. It is well-known for the healing powers of the water there. Watch lovely Gauja River flowing through the park and it is adorned by jaw-dropping cliffs. Also, enjoy the fun of mountain biking, enjoyable nature hiking, and canoeing here.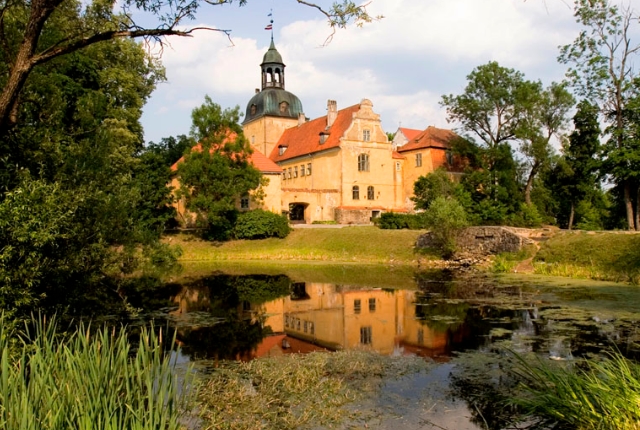 3. Turaida Museum Reserve
If you want to learn more about ancient traditions of Latvia, then you should not miss visiting Turaida museum reserve that you can find in the vicinity of Sigulda. Latvia is popular as the land of ancient traditions. Enjoy exploring the enchanting medieval castle and amazing museum there. Learn about musical heritage of Latvia on the fabulous Folk Song Hill. Do not miss viewing and capturing the stunning views of the spectacular Gauja River Valley.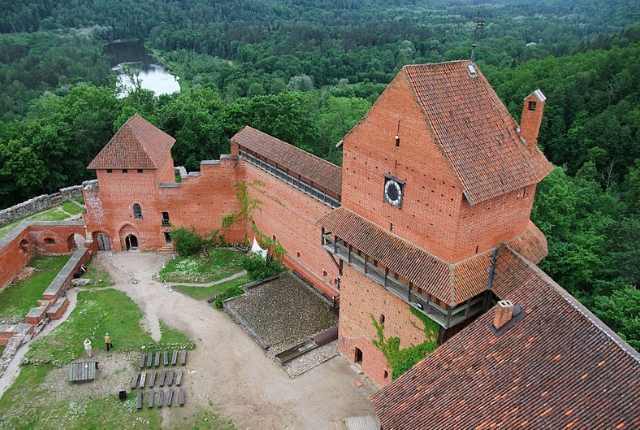 4. Liepaja
You simply can't miss visiting the fascinating city of Liepaja when in Latvia. This city is known for its different unique areas. You can find inviting traditional center in the half of the city while the northern area of the city is known for being a secret Russian military area once upon a time. So, as you tour through this city, you can note that the architecture of the city varies depending on which area of the city you are in. However, you should not miss exploring beautiful white sandy beaches when in Liepaja. Make sure you visit enchanting Dienvidrietumi and Vecliepaja beaches and spend some leisure time there.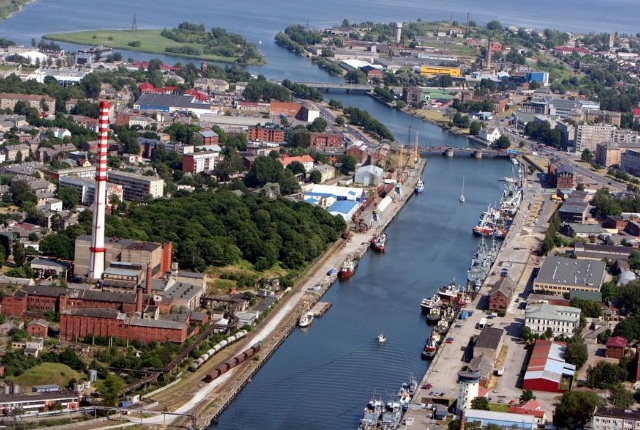 5. Jurmala
Go for a day trip to Jurmala, which is a popular city in Latvia that you can easily find at the right of the Gulf of Riga. The coastal destination of Jurmala makes it an ideal beach vacation hot spot. It is well-known for being the biggest resort in the Baltic. Do not miss exploring the sandy coastline of Jurmala as it is well-known as the longest coastline in the entire Northern Europe. Gaze at the wonderful wood architecture here. You may find several old buildings with resembling appearance to the gingerbread houses. Spend a lovely time exploring the Jurmala.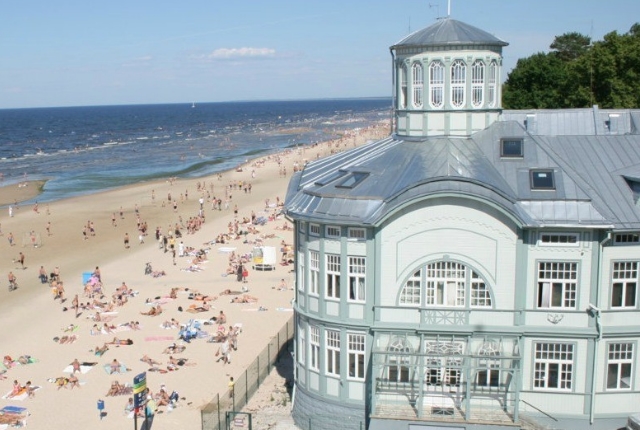 6. Cape Kolka
Cape Kolka is widely popular as the jewel of the Slitere National Park in Latvia. It is surrounded by pleasant waters and you can watch scenic views. You must not miss visiting Cape Kolka when in Latvia to explore its pristine natural areas and rich history. Do not miss viewing and exploring the amazing white sand dunes over here.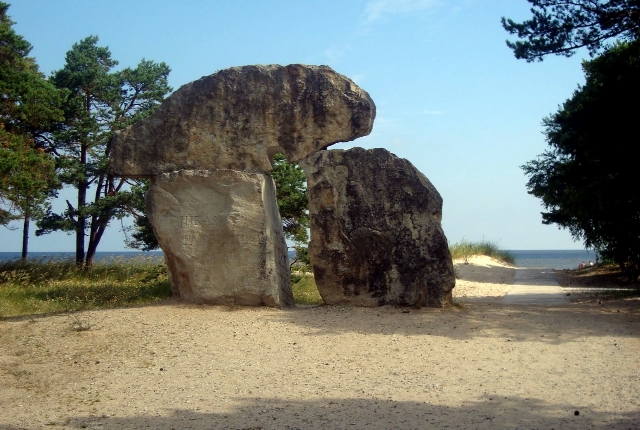 7. Rundale Palace
Plan to visit beautiful Rundale Palace, which is one of the most enchanting tourist attractions in Latvia. In fact, Latvia is known for its unique share of beautiful palaces. Watch artistic, impressive Baroque building which is known for being built in the 18th century. Expert painters and sculptors from Italy and Germany had used their skills in designing this amazing building for the Dukes of Courland. Tour through the building and its old furnished rooms. Pay a visit to the impressive Great Gallery. Also, you can find here Rundale Palace Museum that you can find quite interesting.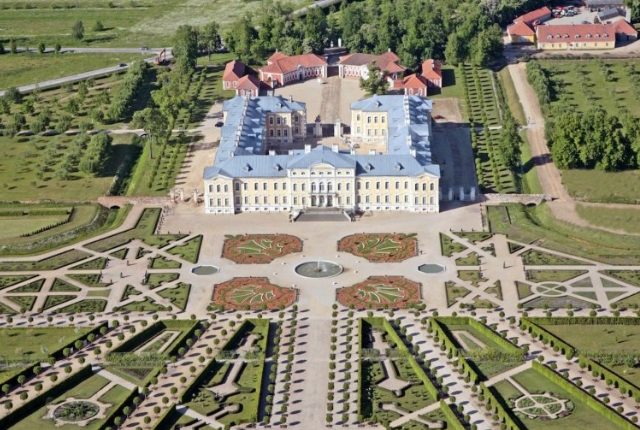 8. Rezekne
If you want to discover more about the history of Latvia, make sure you visit the 9th century provincial town of Rezekne. It suffered a great destruction during the World War II, and the Green Synagogue symbolizes its history. Do not miss visiting the Castle Hill to discover the old ruins of the amazing Livonian castle. Also, you can watch scenic views of the town from the castle. Visit various beautiful churches here, particularly the Heart of Jesus Cathedral. Also, do not miss visiting the brilliant Razna National Park that you can find in the south of Rezekne.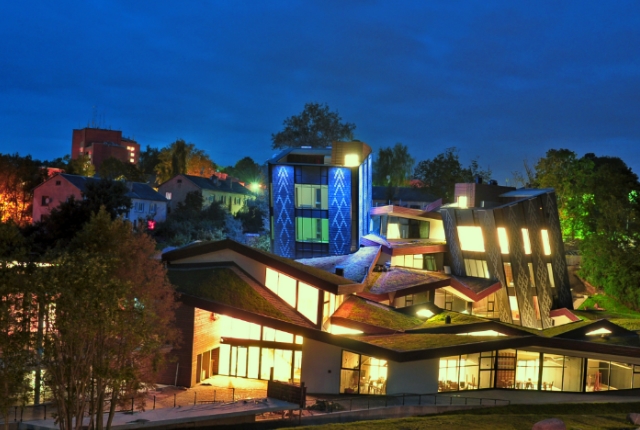 9. Cesis
Cesis is one of the oldest towns present in Latvia that you can find in the Central Vidzeme Upland. You can find here two amazing castles close to each other. Make sure you visit 13th century Cesis Castle as well as the New Cesis Castle that was built in the 18th century next to the Cesis Castle. Also, do not miss visiting outstanding Cesis Museum of History and Art.
10. Kuldiga
Last, but not the least, make sure you visiting charming Kuldiga, where a lovely river runs along the streets and between the homes which is why it is also popular as Latvian Venice. Watch the broadest waterfall of the Europe here which is well-known as Venta. Venta Rapid is about 240 meters wide, and you can find salmon jumping over the falls in the spring. Appreciate the brick bridge that you can find spanning the waterfall. Spend pleasant time in Kuldiga and get refreshed.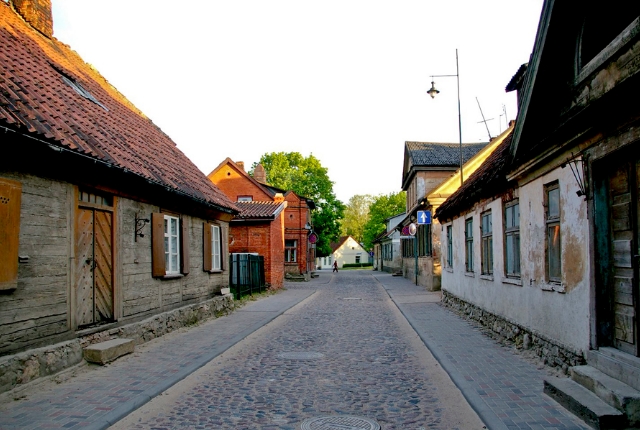 Now that you know these ten amazing attractions in Latvia, make sure you visit each one of them during your excursion in this beautiful European country.