With great natural assetsa, historic and cultural heritage different counties of England are attracting large number of tourists apart from capital city of London now a days. Durham is a county of north east England. it is bordered by other great places like Cumbria, Northumberland, north Yorkshire etc. Durham is a county that is a famous religious place. It also has great heritage of mining and other heavy industry. Durham city is the most important city of the county. Here is a list of most famous tourist attractions of Durham.
5 Must See Attractions Of Durham County, England For Visitors
1. Museum Of Archeology
It is always the best idea to start tour of a little known place from the local historic museum to know it better, In this regard you can start yur tour of Durham from the Archeological Museum that is situated in the Palace Green Library of University of Durham. This museum has excellent and rich collection of articles and objects of different era like Roman, Anglo Saxon etc These things were discovered when archeological excavations were carried out in the city area. Besides the library has excellent and rare collection of old books of mid 19th century. The number ranges nearly 70000.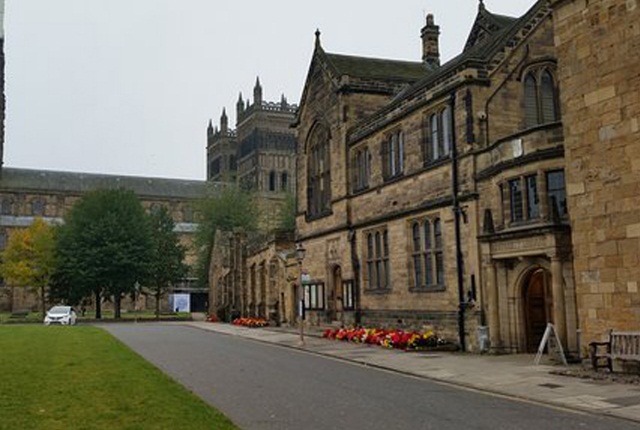 2. Durham Cathedral
This is the most famous and popular attraction of Durham county. This cathedral is called cathedral of Christ, Blessed Mary the virgin and St. Cuthbert, Durham. The construction of this historic church was started in late 11th century that was completed in third decade of 12th century. Some great renovations were done in 15th century. Now you will just become awestruck here. The pillars inside are spectacular. If you climb some stairs to top you will get gorgeous view also. The crypt known as Open Treasure has loads of ancient objects like 1400 years old coffin of St. Cuthbert, some ancient utensils that belonged to prince Bishop of Durham, legendary sword which was said to be used to kill a legendary monster in past etc This is a UNESCO world heritage site of Durham as well as England.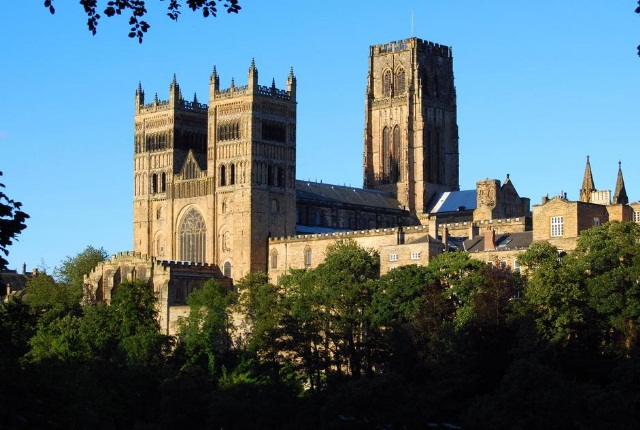 3. Durham Castle
Durham is a historic county and it will be a thing of wonder if this place does not have any castle of its own. The Durham castle was built by Earl of Northumberland in late 11th century. Historians say that once it was handed over to William the Conquerer also. Now tourists can see historic dinning hall, chapel, black stairs etc inside. The castle has a part of University that is the oldest college here in it too. Almost hundred pupils reside here and study. A UNESCO site of the area.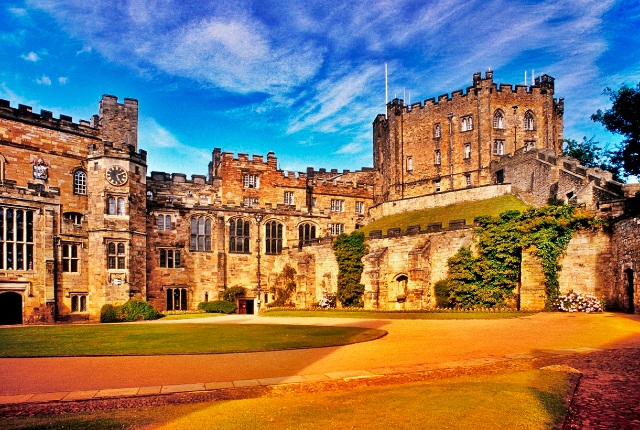 4. City Of Bishop Auckland
Bishop Auckland Is a heritage town outside Durham city that has great historic background too. The attraction of this town is Auckland castle that was built as a hunting stay or lodge almost thousand years ago. The bishop of  Durham took it as his residence when he came here. Thus the town got famous and prominence. Now this historic town is excellently restored with past heritage remaining intact. Besides you can visit an old Roman fort just outside this town also.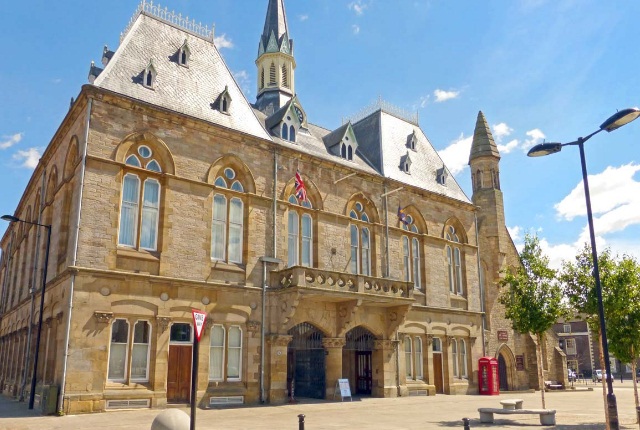 5.  Town Of Barnard Castle
You can visit the town of Barnard castle in Durham county for great heritage of art in England. This town is famous for the Bowes museum that has quite a remarkable collection of art objects some of which belong to great renowned artists. Besides there is the spectacular Barnard castle on the bank of Tees river. This castle is built by Normans in 1100. Besides this if you love more history then you can visit the ruins of Egglestone Abbey here also.