There's many aspect to consider when you are planning for a trip. While cheap transports and lodging are vital, at the same time you must be interested to visit unseen, wonders of the world. When you are getting to these budget destinations it might cost a little bit of high but these countries offer great places and services.
Let's Share Few Cheapest Travel Destinations Around The World.
1. Cambodia
Cambodia is one of the popular travel destinations of South-east Asia. Travellers love this country because of the inexpensive hotels and foods. It is the most famous among the backpackers and instant vacation planners. Three and four stars hotels are available in 250 pound per night with fabulous interiors, free Wi-Fi and in room iPod ports. You can't avoid seeing the UNESCO world's heritage site Angkor wat. It is the ancient wonder of not only Cambodia but also for the world. One day Angkor Wat visit costs 13 pound and three days costs 26 pound, which is quiet cheap.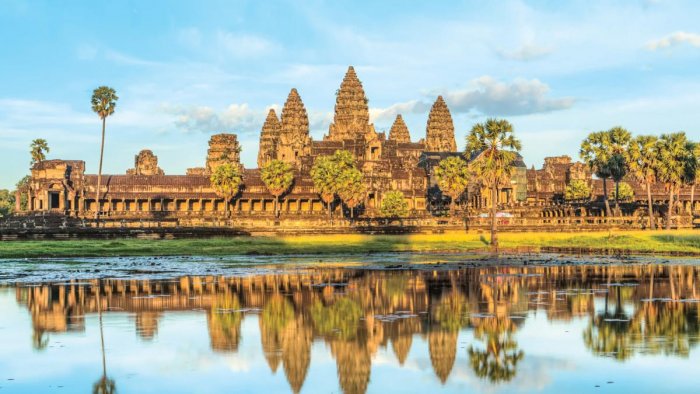 2. Vietnam
Vietnam registered its name in the travellers' destination list few years back. This country is undeveloped as well as beautiful. This country is also very inexpensive. You can have good guest house, tasty foods, local transport and beverage within five pound. Vietnam's famous beverage Bia Hoi is costs 50p. Hanoi's Old Quarter around the Hoan Kiem Lake is the best place to find peace and it holds the city's post-colonial charisma. You can experience the rural life of the Vietnam, flowers plantations, Cashew nut farms, local tofu factories and rice terraces. You can also visit the Ho Chi Minh City and Saigon.
3. Bolivia
Bolivia is comparatively isolated and one of the two blocked-in countries of the South America. The capital of the country Calle Jaen and La Paz are carrying a part of South American existence under Spanish colonial control. You can see colonial buildings, whitewashed frontages and decorative black grilled balconies. This country has few wonderful museums. This country is popular among the travellers because of its best foods and drinks in only one pound. Head to Oruro organized the world famous carnivals between the months of February to March.
4. Hungary
Budapest is in the list of travellers who goes to European tour. The city offers tasty cakes, strong liquors and exotic spas with striking bathhouses. You can go and visit the countryside biggest lake of the Central Europe, Lake Balaton in Western Hungary.
5. Honduras
It is not a most visited place but this country is unique with its natural beauty and culture. You can discover white sand beach, diving to competing the Red Sea, super inexpensive foods and beverages. All such expences are under 20 pound. You can visit the Puerto Cortes, a very busy port famous for banana business. You can also visit the attractive seaside town Omoa.