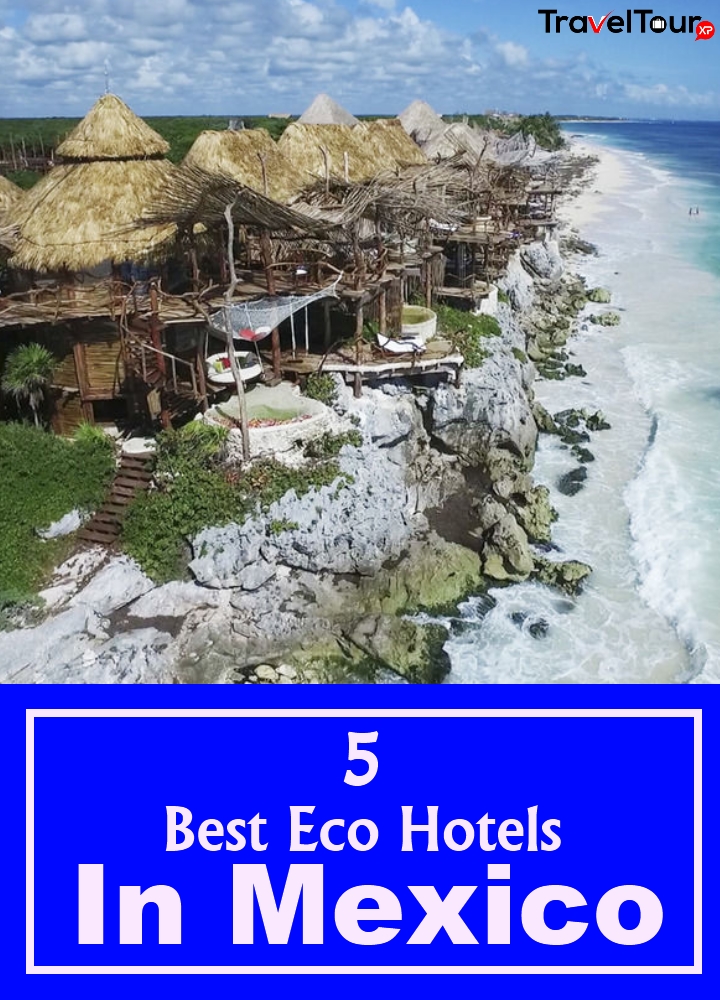 Globalization has taken its toll on the environment and our carbon footprint is increasing every day. While individuals and organizations have stepped up their efforts to preserve the natural environment, there is still a lot to be done. In keeping with this motto, hotels and resorts in tourist spots have been converted into ecologically sustainable places. Mexico has some of the best eco hotels in the world. They are not only dedicated to preserving their natural environs, it utilizes alternative energy resources, opts for non-invasive water treatments and beach cleaning facilities. As you check into one of these facilities, forget the hustle and bustle of your busy life and take time out to chill and relax.
Here's A List Of The 5 Best Eco Hotels In Mexico.
1. Haramara Retreat
Haramara Retreat is a renowned eco hotel that is known to preserve its natural environment completely. As a result, it uses completely organic and local ingredients for its construction as well as cooking purposes. Guests can stay in individual thatched huts without window panes or screens. They are only fitted with gauze curtains to prevent the entry of bugs or mosquitoes. The hotel also does not utilize electricity at all places. Only its restaurant and yoga studio has electric lights. It is a great place to relax, meditate and rejuvenate in the lap of nature.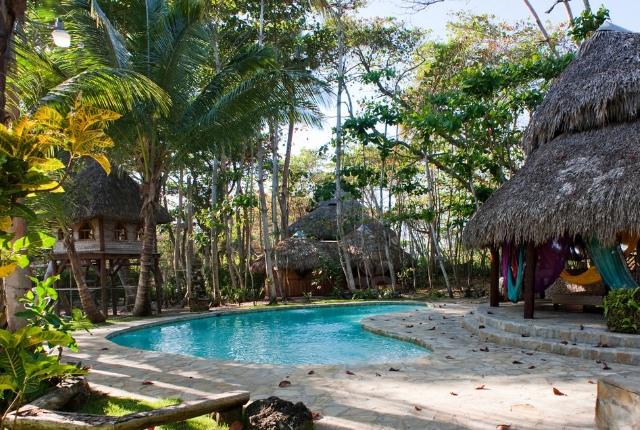 2. Playa Escondida
Looking for a secluded romantic holiday? The Playa Escondida is the perfect place to enjoy the serenity of nature. Located on the beach, in the jungle near Sayulita, the hotel is the perfect example of eco-tourism. The rooms do not have windows and are equipped with canopied beds fitted with mosquito nets. The hotel has preserved its natural environment and its grounds have big palm and banana trees. To keep you away from the fast paced life, rooms do not have televisions and Wi-Fi connections are also limited. Here you can also enjoy yoga classes.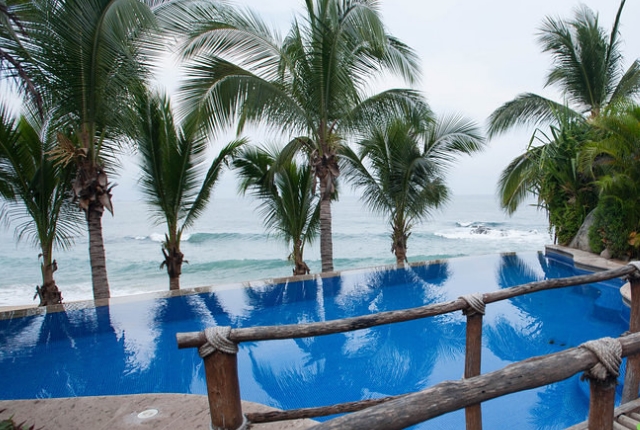 3. Azulik Hotel and Maya Spa
Azulik Hotel and Maya Spa is an adult-only property. So, if you wish to spend time in a place where children will not bother you, this is perfect for a calming holiday. The rooms offer beautiful views of the adjacent forest and beach. The thatch roof huts are perfect for a couple. However, electricity supply is very little and therefore, you have to resort to candles at night.
Visit Azulik Hotel and Maya Spa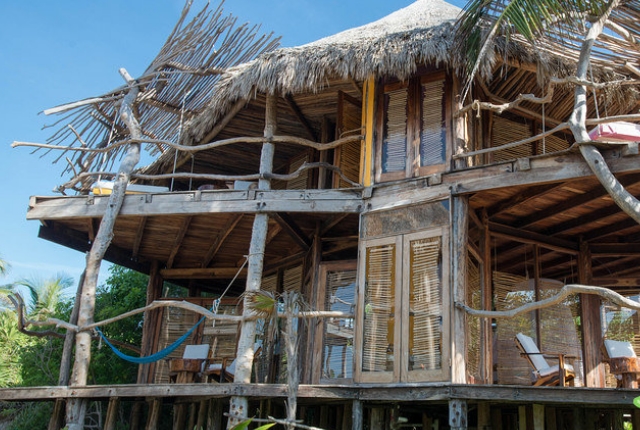 4. Verana
Another adult-only eco hotel is the Verana. Located in a very secluded place on a hill top overlooking the forests of Jalisco, the place has very few people. In fact, it has no roads and guests can reach only by foot, on a donkey or by boat. The hotel has only eight rooms, offering astounding views of the jungle. The open walls, rustic wooden furniture and water supply from a nearby spring make this hotel a perfect eco destination.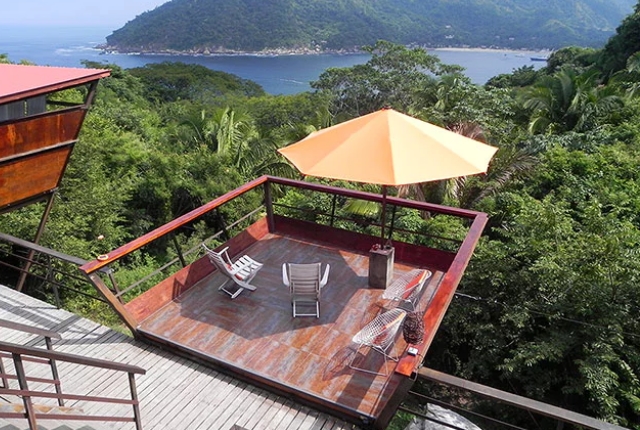 5. Ahau Tulum
At Ahau Tulum guests are enthralled with its rustic décor. The entire resort has been decorated with local handcrafted artwork and other natural products like wood, stone and bamboo, sourced from its surroundings. It is a beachfront property and has 26 rooms that offer splendid views of the gorgeous ocean. The rustic furniture at the resort, consisting of four poster beds fitted with mosquito nets, has bamboo accents all over the rooms. Besides, the eco hotel has its own wastewater treatment facility and has a rainwater harvesting system. The resort does not encourage the use of plastic bottles and bags. Instead, it utilizes refillable water containers.