Marvelous mountains, spectacular beaches, amazing medieval villages, and outstanding natural attractions make Montenegro one of the best countries in Europe that you should not miss exploring. Also, it is widely popular as 'the pearl of Mediterranean'. Having rich natural attractions, which includes clear lakes, stunning limestone peaks, fast rivers, and scenic coast, a visit to Montenegro offers you plenty of opportunities to enjoy your vacations by going for different activities. So, if you are eager to make a list of some interesting things to do in Montenegro, scroll down to discover all about them.
Find Below Ten Fun-filled Things To Do In Montenegro During Your Vacations.
1. Explore Durmitor National Park
Your visit to Montenegro would be incomplete without exploring incredible Durmitor National Park. This spectacular national park is known for being one of the UNESCO World Natural Heritage sites and you can enjoy a host of fun-filled activities here. Make sure you go for biking, hiking, exciting paragliding, rafting, and thrilling kayaking when exploring Durmitor National Park. Glacial landscapes, deep gorges, amazing pine forests, and towering peaks are some of the special features of this fabulous national park.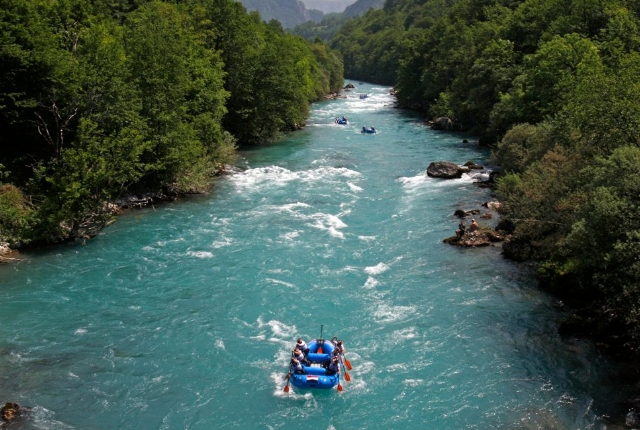 2. Climb Lovćen Mountain
If you enjoy trekking, do not miss visiting Lovćen National Park to enjoy the thrill of climbing Kotor. Plan to take a trip to this breathtaking Lovćen Mountain which is about 1,657 m high and towers above the amazing port of Kotor. Also, do not miss visiting Njegoš Mausoleum at the top of the mountain. Gaze at the scenic views of the Bay of Kotor as well as watch inland views.
3. Birdwatching
If you are a birder, make sure you take time out of your busy travel schedule to visit fascinating Lake Skadar, which you can find on the border between Albania and Montenegro. Lake Skadar is widely popular for being the largest lake present in Balkans. Also, it is quite popular for being the home to several species of birds. You can find here about 270 species of birds, and many rare or about to extinct species. You can go for a boat trip across this amazing lake and eat fresh food as you enjoy spotting various birds here.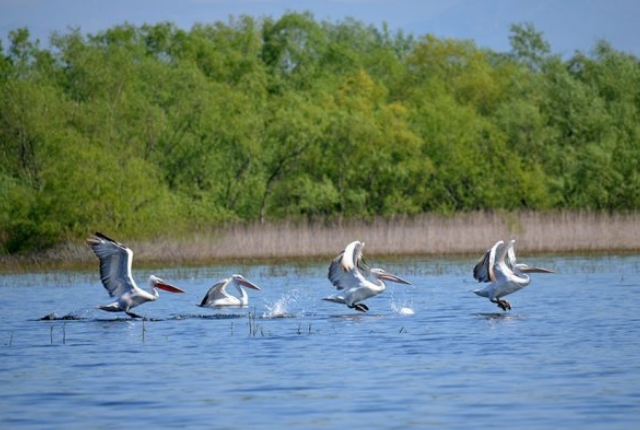 4. Stroll Around Ulcinj
Make sure you visit Ulcinj, which is well-known as one of the oldest towns that you can find on the Adriatric coast. Spend a day in this fascinating town visiting its several amazing attractions, such as Renaissance Church Mosque, outstanding City Museum, and spectacular Balsica Tower. Spend some leisure time on Velika Plaža beach, which is popular as 12km long fine sandy strip of coast.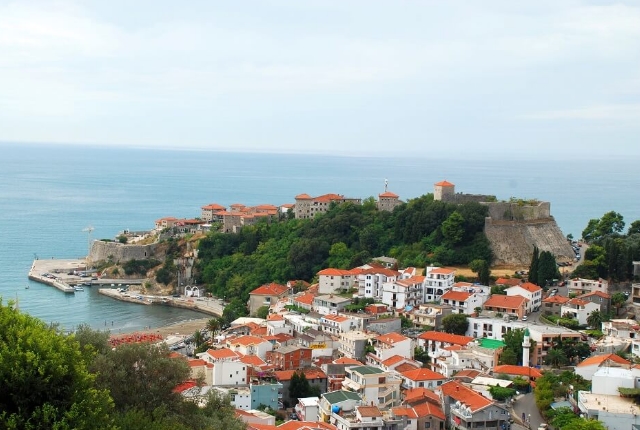 5. Scale Cliffs To Visit Monastery
If you are interested in visiting old places, then make sure you visit the 17th-century Ostrog Monastery that you can find marvelous as it is present into a unique, breathtaking vertical cliff. You can find it on the cliff on road between Nikšić and Danilovgrad. Scale the cliff to visit this unique monastery. You can also find the remains of St Basil of Ostrog, who is popular as the founder of the monastery.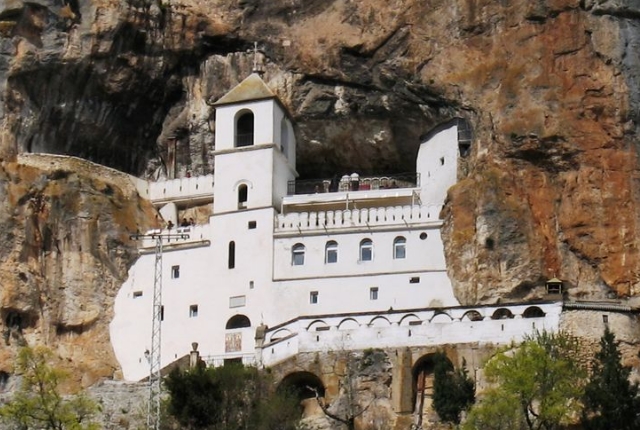 6. Visit Tara Canyon
Your excursion to Montenegro would be incomplete without paying a visit to Tara, which is widely famous as the deepest canyon in the Europe. This dramatic canyon known as Tara is known for its several rapids and plethora of adventure sports, such as canyoning and rafting. Do not miss the thrill of bungee jumping and exciting zip-line adventure on the Tara Bridge, which is a five arch bridge of concrete that you can find in the canyon. Watch at the stunning natural views down the canyon as you enjoy ziplining and bungee jumping adventure.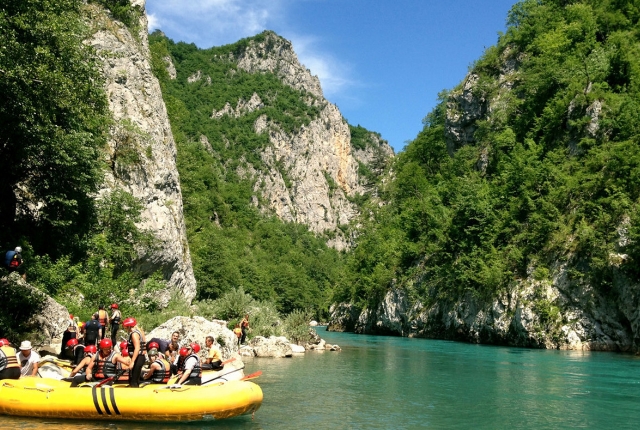 7. Bask On Jaz Beach
Spend a pleasant time exploring Jaz beach, which is well-known as one of the best beaches that you can find in Montenegro. This 1.2km long spectacular beach overlooks a turquoise bay and it's adorned by fine pebbles. You can relax under one of the lined umbrellas at the coast of Jaz beach. Have an entertaining time by attending open-air concerts here.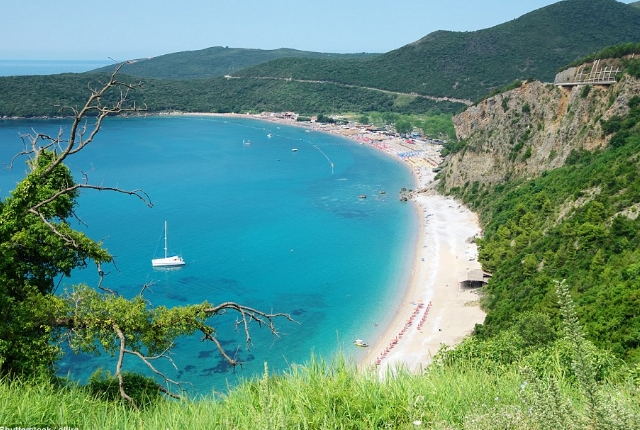 8. Tour Through Herceg Novi
Do not miss the opportunity to visit Herceg Novi, which is popular as 700-year-old town, during your excursion in Montenegro. You are sure to spend a wonderful time while exploring Herceg Novi. Make sure you visit amazing baroque-styled Savina Monastery. Also, you can take a boat ride and explore enchanting beaches on amazing Luštica peninsula here.
9. Go To Biogradska Gora National Park
Do not miss exploring Biogradska Gora National Park, which is popular as one of the three old forests in the Europe. This sprawling primal jungle spans about 13,343 acres amid the Tara and Lim Rivers. As you explore this amazing national park, you can also spot eagles that stay on the towering Bjelasica Mountains.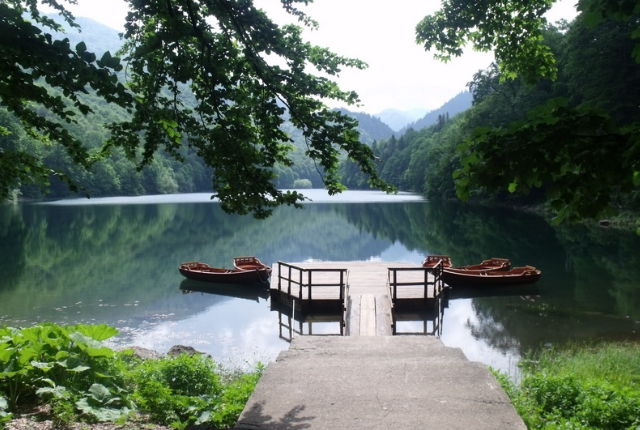 10. Admire Kotor
Last, but not the least, make sure you spend time exploring the busy port of Kotor when vacationing in Montenegro. Explore fortified old town here, gaze at the impressive Venetian architecture, go to outstanding naval museum, and visit Romanesque cathedral belonging to the 12th-century. Watch stunning clock tower of the17th-century here.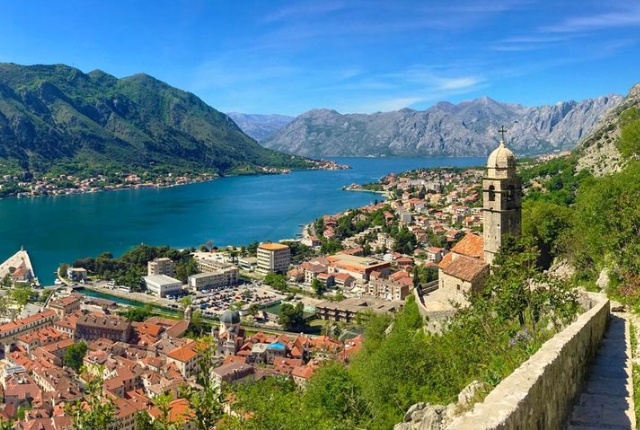 Now that you know these ten interesting things to do in Montenegro, make sure you enjoy each one of them during your sabbatical in this country in Europe.